The true meaning of love
What does love truly mean? The highly anticipated Kwentong Jollibee Valentine series is back to tug at everyone's heartstrings this February. Expect a new trio of notable short films showing the true meaning of love for each story character.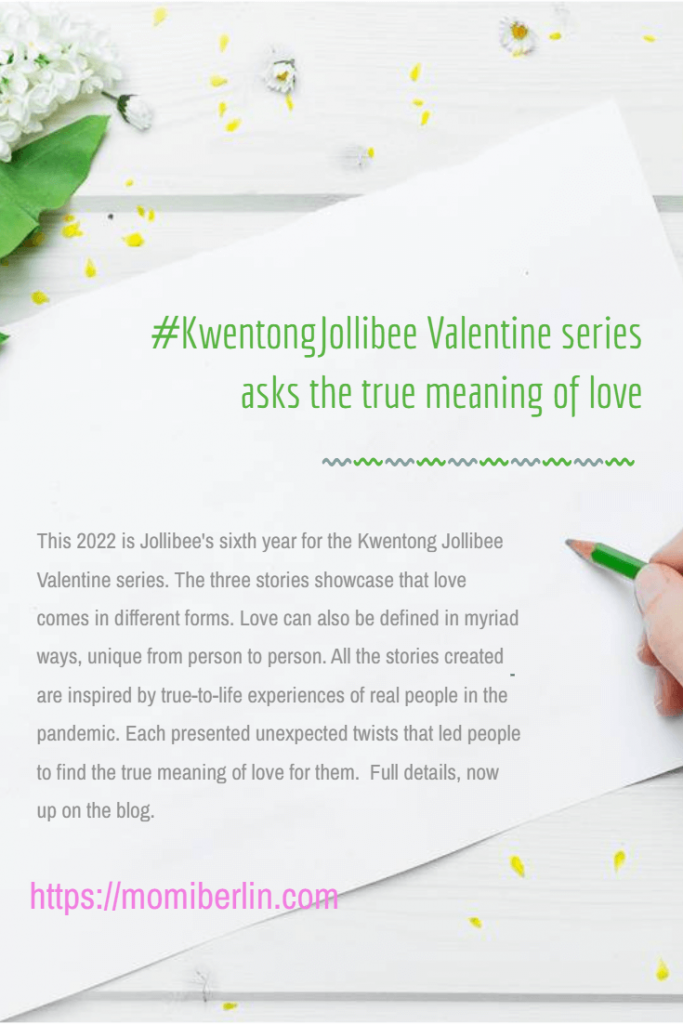 This 2022 is Jollibee's sixth year for the Kwentong Jollibee Valentine series. Jollibee AVP and Head of Brand PR, Engagement and Digital Marketing, Arline Adeva, relayed that the Kwentong Jollibee Valentine series made them realize that love comes in different forms. Love is defined in myriad ways, unique from person to person. Inspired by true-to-life experiences of real people in the pandemic, all stories present unexpected twists that led people to find the true meaning of love. 
The goal of the Kwentong Jollibee, just like in its past runs, is to celebrate the uniqueness of each love story. The Kwentong Jollibee also aims to showcase the timeless lessons that can eventually inspire and give hope to the viewers. For this year's Valentine's series, all three episodes anchor on the powerful truths that surfaced during the pandemic's challenging times when relationships are put to test. 
Last year's viral triple treat—LDR, First Date, and Hero— highlighted the strength one can find in love. This year's trilogy is set to yet again touch the hearts of audiences across generations.
600 Days
Set to premiere on February 10 through Jollibee's Facebook page, 600 Days highlights the new challenges that keep rocking Brian and Mina's relationship as the pandemic progresses. They first played as lovers from last year's #LDR, which chronicled their struggles as the distance and pandemic kept them apart. But do they have what it takes to make things work? We are yet to find out in this heartwarming sequel directed by Antoinette Jadaone, the same director of Kwentong Jollibee LDR.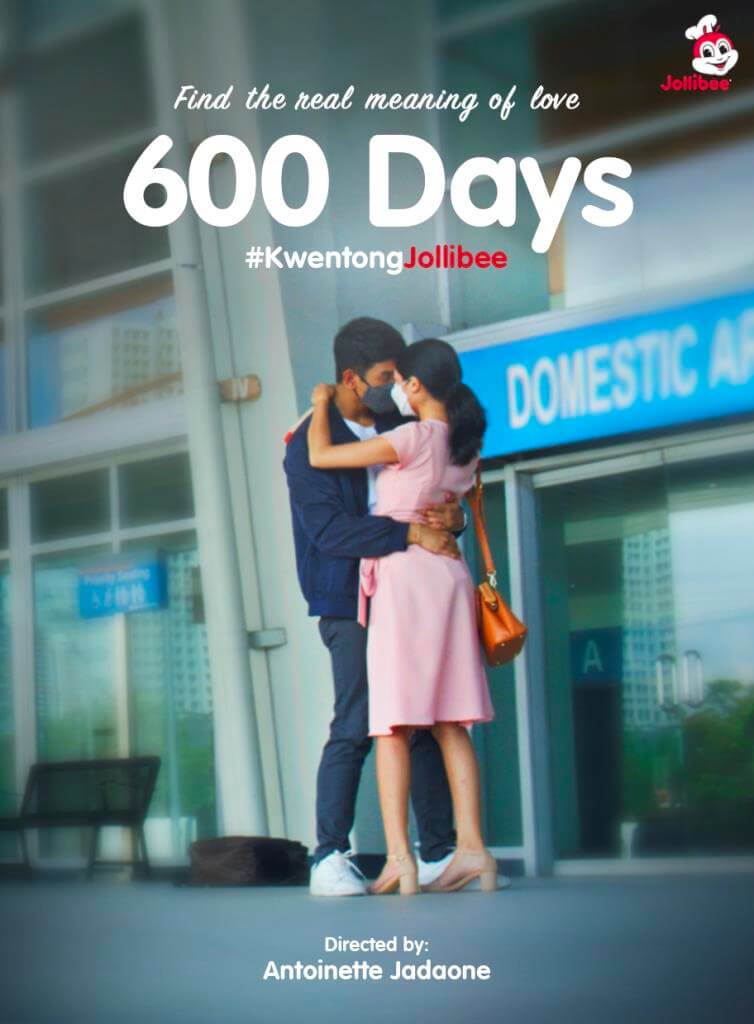 Dream Guy
For release on February 13, Dream Guy tells the story of Kaye. Kaye is a hallyu fan dreaming of having her own ultimate oppa love story. For her, meeting Jung is like living her own K-drama. Sadly, the guy seems not what she imagined him to be. Helmed by Jadaone, this charming love story expects to delight the hearts of Korean love story fans.
ILY
Streaming on February 18, ILY is set to make the young realize the value of individuals they have in their lives. One True Pair The Movie director JP Habac directs. It is best to watch this short film with besties or the whole family.
Since its introduction in 2017, Kwentong Jollibee has released 36 short films already. Most of the stories presented are inspirations from the genuine life experiences of the brand's loyal customers. As a result, most episodes have truly resonated among Jollibee fans of all ages, a proof of which is the more than 800 million views on Facebook and YouTube. The storytelling is genuinely felt by people worldwide as each episode threads together the experiences of pain, love, and loss. This is what leads Kwentong Jollibee to receive recognition both locally and abroad.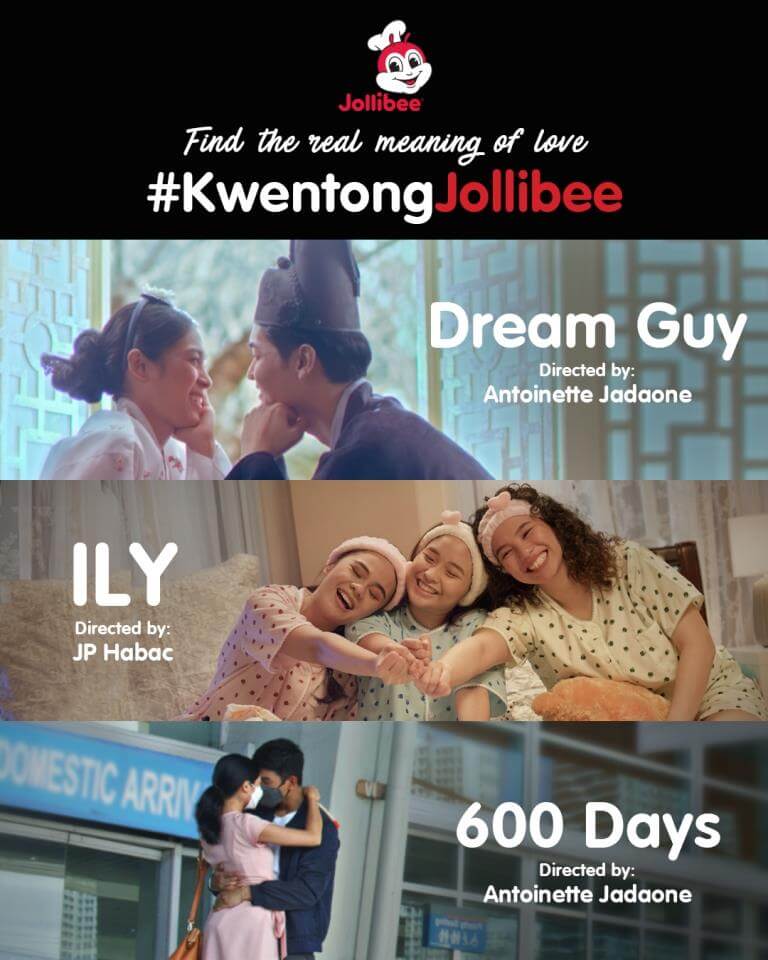 Catch all three #KwentongJollibee special shorts on Jollibee Studios YouTube channel and Jollibee's Facebook page.