Live safe, is it possible?
Now that the country implements its vaccination program in full force, many businesses are re-opening their shops and restaurants. Many Pinoys, too, are more confident to resume their pre-pandemic lifestyles such as enjoying dining out, shopping at malls, and visiting museums and parks.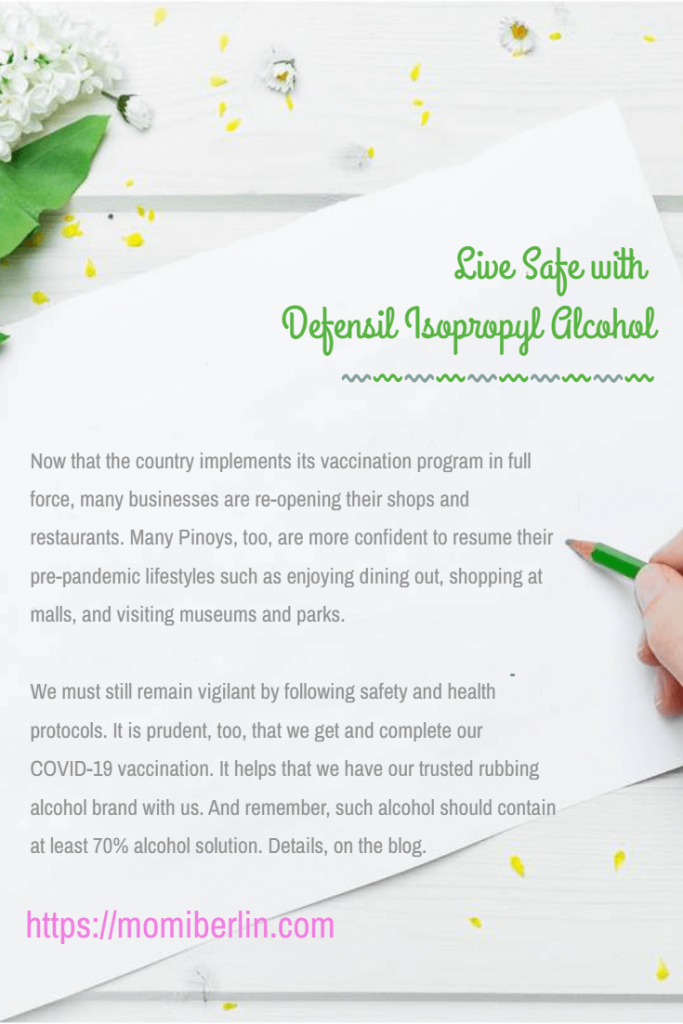 Live safe and follow health protocols
Health experts, however, never miss any chance to remind everyone to not let their guards down even when we gradually go back to normal.
Everyone must remain vigilant by following safety and health protocols. It is prudent, too, that we get and complete our COVID-19 vaccination. Research and experience have proven as well the many cases that vaccination prevented COVID-19 cases from surging once again. 
Most of us know that one way to ensure living safely is disinfecting our hands and surfaces especially when we are doing our essential errands like grocery shopping or simply going out. And in times when we do not have soap and water to clean our hands, it helps that we have our trusted rubbing alcohol brand. Such rubbing alcohol that can help prevent the spread of the virus should contain at least 70% alcohol solution. 
Live safe and use rubbing alcohol with at least 70% alcohol solution
And when it comes to rubbing alcohol, our favorite product is Defensil 70% Solution Isopropyl Alcohol. Philippine Society for Microbiology recommends Defensil as it can kill 99.9% of common germs and bacteria. Defensil starts to kill these viruses, germs, and bacteria while still in contact so that we can safely do the things we love wherever we are. The brand also provides up to 12 hours of protection upon constant use.
Most of us know that frequent sanitizing may cause dryness of the skin. With Defensil, though, we need not worry about this because the product has moisturizing properties. It is also hypoallergenic, giving us one less thing to worry about when going indoors. 
Live safe and know efficiency level of your favorite brand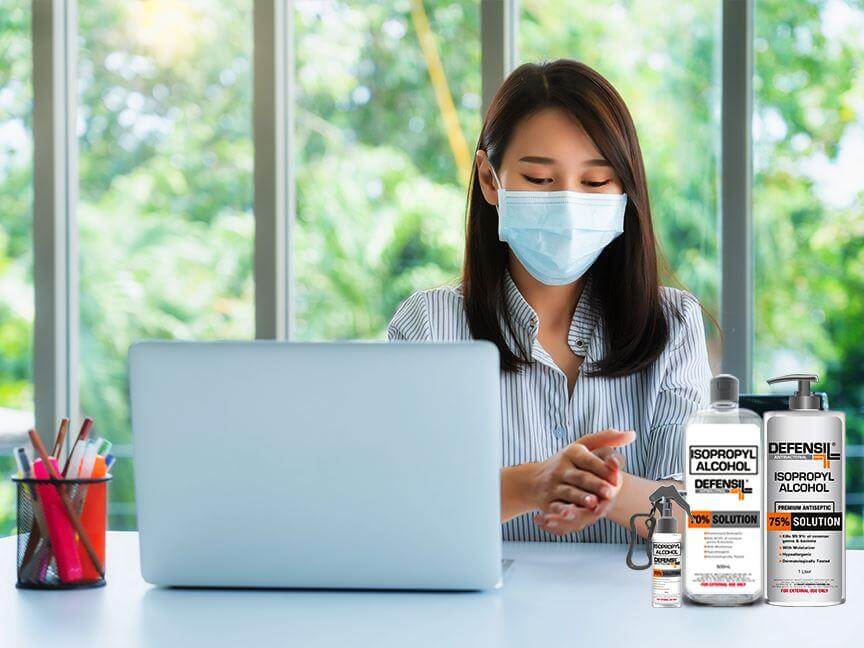 This is one of the many things we love about being a content creator. We get to try products of different brands until we come up with our favorites. It helps big time, too, to know the brand because of the product brief that comes with the package. Likewise, we get to try products and know their efficiency level. 
And as we have mentioned, of the many we have tried, one essential we have come to love instantly is Defensil Isopropyl Alcohol. 
Live safe and opt for the brand that cares
First, the brand strongly communicates its encouragement for every Filipino to live safe especially since many establishments are slowly re-opening. It is also consistent with the formulation of its alcohol – no too strong smell but tough enough to defend us against viruses and more. To add, we love the name Defensil- very much on point. Its name relates to the product's purpose to protect, plus one can easily pronounce, spell and remember its name. We love, too, the use of simple yet strong colors for brand recall.
Likewise, we feel safe knowing that Defensil is in one with the government's efforts to prevent the further spread of the virus. After all, it has always been almost everyone's constant wish since the pandemic happened to move freely and live a normal life.
Momi Berlin Directory
Defensil Isopropyl Alcohol Facebook