Give kids a nutritious breakfast worthy of Champions
We remember when we were a kid, our mother would always prepare our breakfast with a cup of hot Milo by the side. It has always been like that which we were able to carry into adulthood. Yes, we prefer to have MILO than coffee. Perhaps, old habits are hard to die.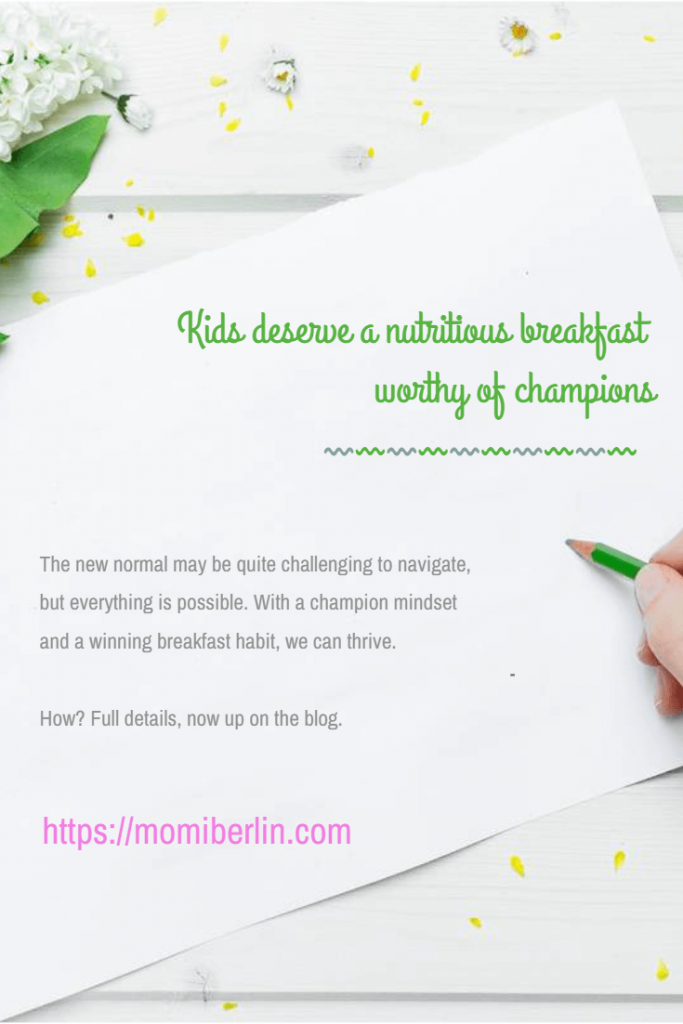 More than enjoying a cup of hot MILO for ourselves, we also serve our five boys with the same energy drink. Only that the two little ones prefer their MILO cold. 
#MILOBreakfastEveryday
MILO recently celebrated the launch of the #MILOBreakfastEveryday campaign. The event confirmed to us that what we serve to the boys is right. At the media roundtable #MILOBreakfastEveryday: How to Level Up your Kids' Nutrition from Home, MILO shared data-driven and research-based insights on the importance of nutritious breakfast. Tackled as well are ways to make the breakfast even better especially when paired with a cup of MILO. For one, MILO provides more of the nourishing energy kids need to power through the day like a Champion.  
Most of us probably know that breakfast is the most important meal of the day. Our breakfast provides 20-35% of the daily energy we need. For kids especially, skipping breakfast may result in energy and nutrient deficiency, and even weakened immunity. This makes eating breakfast consistently every morning an investment with profound benefits in the short and long run. More than having a regular breakfast, adding a nutritious beverage like MILO can significantly increase the meal's energy, B-Vitamins, Vitamin C, Iron, and Calcium.
Winning breakfast with MILO's nourishing energy
Starting with a nutritious breakfast assures parents that their kids are more geared up for a Champion day ahead. Jamie Lim is one Philippines Living proof of the benefits of a winning breakfast. She, by the way, bagged the gold during the 2019 SEA games,
Lim graduated summa cum laude at the University of the Philippines Diliman and is a Philippine National Karate Team member. Lim shared, "I give my 100% in everything I do. I wake up every morning with a champion mindset. Also, I stick to my routines, one of which is having a winning breakfast always with MILO's nourishing energy."
Champ start day with a nutritious breakfast
A consumer study conducted by MILO revealed kids nowadays are restless and stressed. They resort to gadgets and social media to pass the time and escape the reality that they're stuck at home. They also sleep and wake up later than they used to. 
At the conference, Nestlé Philippines Corporate Nutritionist Charisma Sy shared ways to keep the kids happy, focused, and alert. For one, start their day with breakfast. Provide them with the needed energy and nutrients to help them weather the negative effects of the pandemic. Sy elaborated that a nourishing breakfast can help children perform better in school and at home. We cannot expect them to be productive if they are not equipped with enough nutrients. The perfect way to do this then is by giving them the right breakfast to champ-start their day.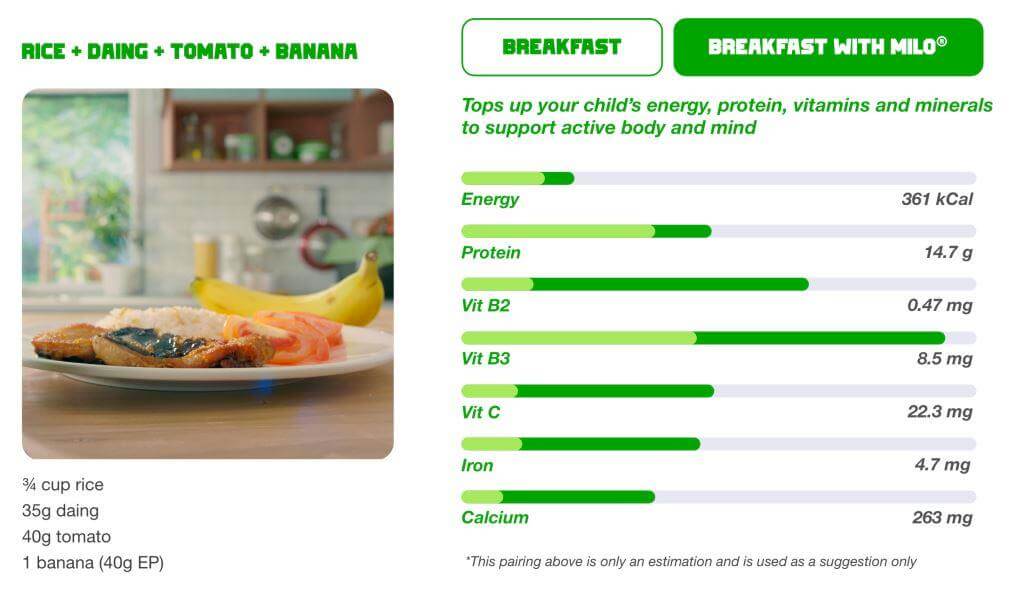 The result of the study all the more pushed MILO to continue providing nourishing energy to Filipino children. One way to do this is by encouraging kids to champ start their day with a nutritious breakfast with MILO. 
"As a brand that has helped nourish generations of Filipino kids with the winning energy and the iconic Chocomaltee taste that only MILO can provide, it is only right that we continue our vision to helping kids be the best they can be. MILO remains committed to nourishing kids with nutritious energy. The brand also provides inspiration for kids to grow in sports. The pandemic and the at-home situation have a profound effect on kids' routines and energy. Nagbago man ang panahon, tuloy pa rin ang pagiging champion. We encourage kids and parents to start their day the champion way. How? With a MILO Breakfast every day," said Chris Ang, MILO's Group Brand Manager.
The new normal may be quite challenging to navigate, but everything is possible. With a champion mindset and a winning breakfast habit, we can thrive. And when we have our breakfast, do not forget to serve that Chocomaltee beverage we have been used to drinking. 
Momi Berlin Directory