Jollibee Studios proves that true love is one that transcends romance in the new John Lloyd-Bea film
Most of us look for that one true love. But, as some are fortunate to find that person, others are still searching for that one true love. Jollibee Studios' newest 30-minute film showcases what makes a love that lasts in a heart-tugging story that reunites the country's most iconic love team, John Lloyd Cruz and Bea Alonzo.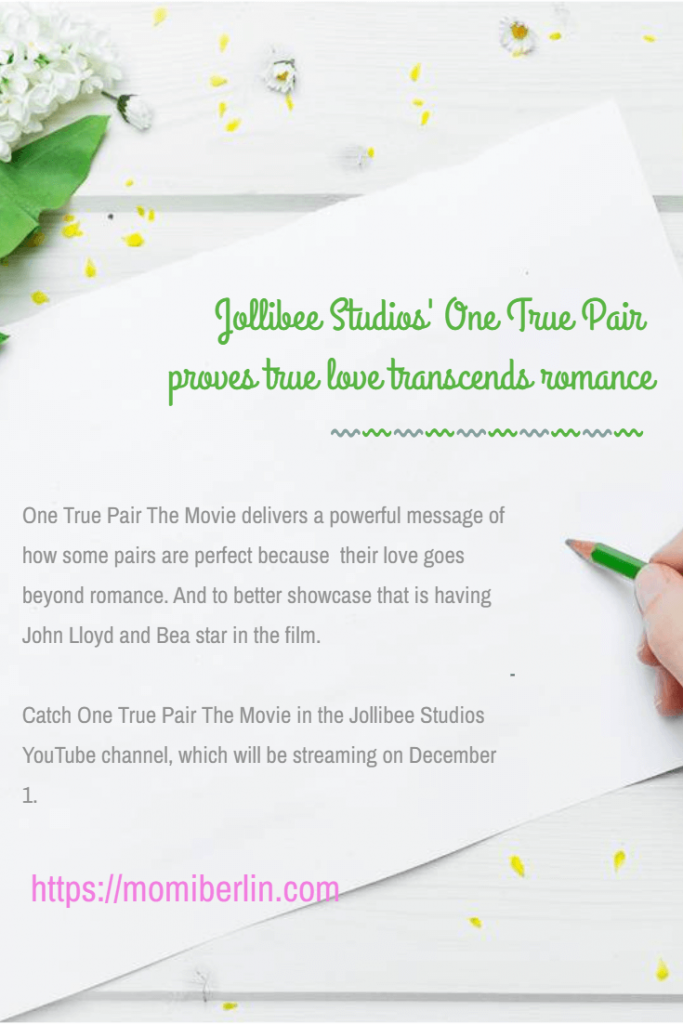 The pair's much-awaited on-screen reunion brought a lot of excitement among long-time fans. The anticipation and joy from the public were felt back in October when photos about the shoot leaked and came out. Later on, it was revealed the project was for Jollibee, and the people got excited all the more. After all, Jollibee has produced memorable short films that never fail to touch one's heart and bring joy. 
That kind of love
Jollibee Foods Corporation Philippines Country/Regional Marketing Head Francis E. Flores said that "at Jollibee, we have told several stories about love and its different kinds. This time, though, we aim to show that kind of love that goes beyond romance. Such kind of love that is unflinching and a love that lasts."
"With One True Pair The Movie, we wanted to deliver that powerful message of how some pairs are perfect because their love goes beyond romance. And no better way to showcase that than having John Lloyd and Bea star in the film. We wanted this film to be significant, not just to the fans but also to John Lloyd and Bea. So, during the development process, we made sure that they could share their insights and creative input about the story," Flores shared. 
That goes beyond a regular fast-food commercial
Both John Lloyd and Bea also expressed happiness to be working together again after such a long time. They were thrilled that the project goes beyond a regular fast-food commercial or the usual romcoms that follow a typical Pinoy drama plot.
John Lloyd even voiced out in one social media post that he is excited for the #JollibeeOneTruePairMovie. "Isa to sa mga projects kung san nabigyan rin ako ng pagkakataon to share my thoughts and ideas," he shared.
"It didn't even feel like a shoot; it felt like I was hanging out with an old friend, so easy and comforting. Ganun siguro talaga kapag matagal mo nang nakasama, kahit lumipas pa ang panahon, may mga bagay talagang masarap balikan," Bea Alonzo also said in her Instagram page.
Also true to Jollibee-produced films, One True Pair The Movie is directed by multi-awarded director JP Habac. "I was delighted to take on this Jollibee project about a different kind of love. When we talk about love, it's always about either finding the right person and spending the rest of their lives with them. But in reality, love is such a complicated emotion with so many facets. People can also love a person with all their heart without being romantically in love with them," said direk JP. "With Jollibee Studios' One True Pair The Movie, we wanted to talk about the powerful truth of loving someone means loving them always."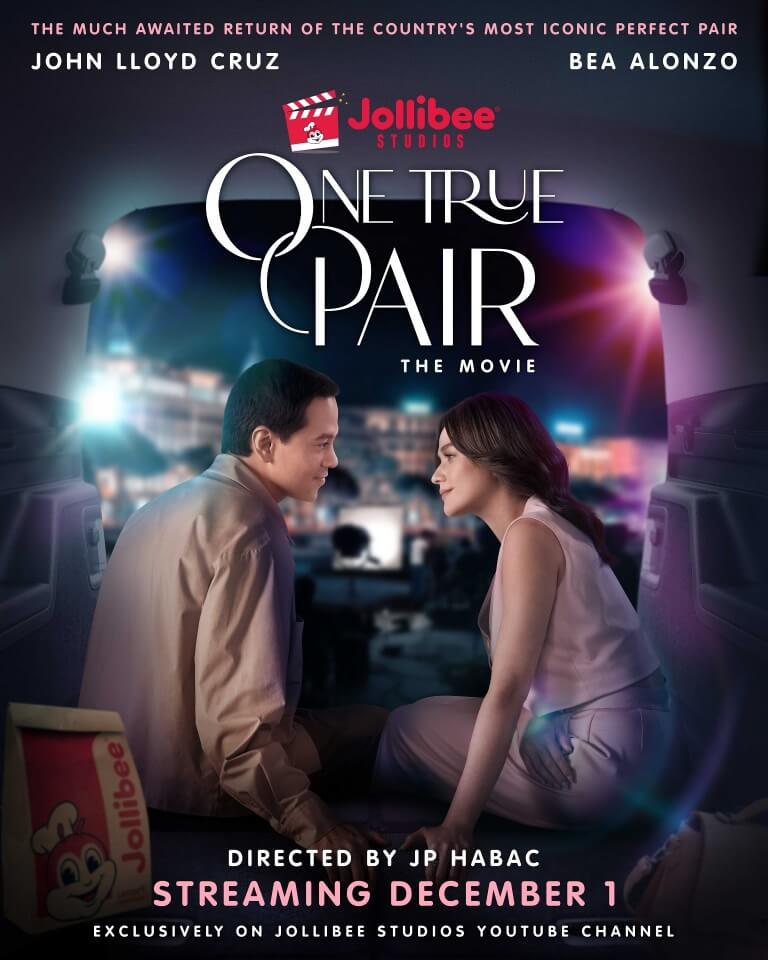 Catch One True Pair The Movie in the Jollibee Studios YouTube channel, which will be streaming on December 1.
One True Pair The Movie is only the first of many other Jollibee Studios exclusive and original content that stars box office celebrities. Subscribe now to the Jollibee Studios YouTube channel and never miss new, exciting, and heartwarming films and series.