New anthology featuring Filipina authors and artists encourages women to speak out against discrimination, harassment, and other women's issues.
"It's not a big deal," is what most people reply when women speak out about discrimination or harassment. The response is so typical that it's become idiomatic. Unfortunately, some women have internalized this saying, dismissing what they have gone through. They are culturally conditioned to keep quiet. Speaking out means "making a big deal" out of a particular problem.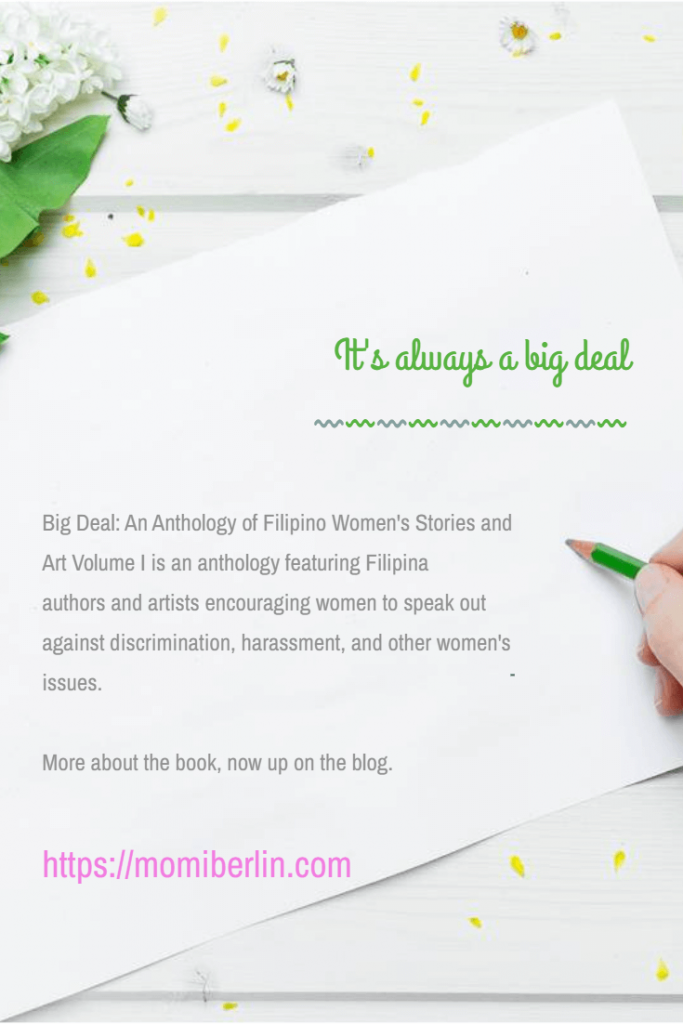 A new book, appropriately entitled Big Deal: An Anthology of Filipino Women's Stories and Art Volume I, aims to invert and reclaim the phrase for Filipino women everywhere.
Published by Bookshelf PH, Big Deal is an anthology featuring Filipina authors and artists. The diversity of voices and mediums was intentional, according to editor Katya Lichauco. Big Deal features not only stories but art collections, too. Bookself PH, by the way, is a Philippine publishing house which focuses on books, ebooks, and audiobooks, 
Big Deal calls for women to speak out
"When it comes to discussing the issues women face, we didn't want a single voice. We wanted a chorus of voices. The message of each author and artist on an individual level is important, but what they signify as a whole may be just as significant: Filipino women everywhere must speak out," said Lichauco.
Released during the National Reading Month in the country, the book likwise aims to promote reading. One of the best ways to do that is to create books that resonate with a particular demographic. From this vantage, Big Deal is a model book made by women for women (and allies who want to learn more about women's issues). Editor Yanna Garcia elaborated further.
Big Deal boasts of organic stories
"It was important that the anthology was created with a primarily female team. We didn't want a top-down approach. Instead, we wanted to surface the issues and challenges that women deal with from the bottom up so that both the depiction and the discussion are more organic, authentic, and most of all, dynamic," said Garcia.
Women's literature is a mature category in other literary markets, but still emerging in the Philippines. Big Deal is part of a recent thrust from publishing company Bookshelf PH to produce more content that caters to Filipino women's complexity in 2021, including Happy Buhay, Happy Mama from Risa Hontiveros and Fearless Filipinas: 12 Women Who Dared to Be Different. 
The first of many series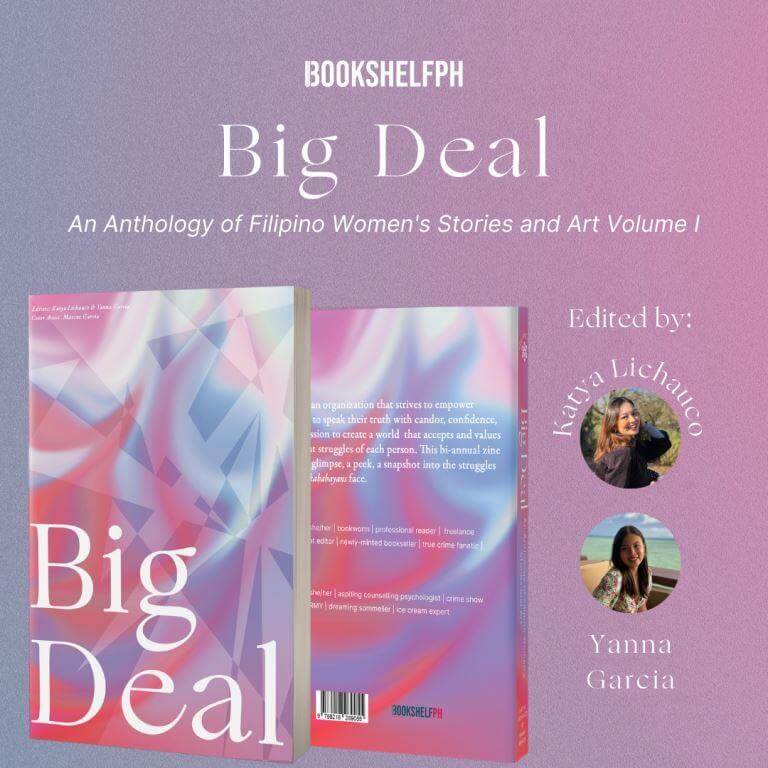 Big Deal is the first in a more extended series. Again, many more volumes will follow, keeping with the mandate to promote a diversity of women's voices. Kyle Nate, the deputy editorial director of Bookshelf PH, is proud to have helped with the inaugural edition of Big Deal. 
"While it's easy to think of Big Deal as just a book, I like to think of it as a platform. A new generation of Filipina authors and artists can now bring their message to readers across the Philippines. If it was a bold first step for them to share their voice, it would be equally bold of us as readers to sit down and listen before we stand up and make a difference," said Nate. He added that Bookshelf PH welcomes collaboration from other women writers or aspiring writers, along with allied booksellers or brands. 
CRIBS Foundation will receive a portion of proceeds from the Big Deal sales. CRIBS is a residential facility for abandoned or surrendered babies. It is also home to sexually abused young girls in Manila.