Mega Prime and Prime Mom Club spearhead Paskong Easy Sarap 
Christmas has always been the perfect occasion to hold a family reunion. Love how Pinoy families come together to share gifts, love, and food. And wherever Filipinos are in the world, they know how to celebrate Christmas. Many even refer to Paskong Pinoy as simply the best.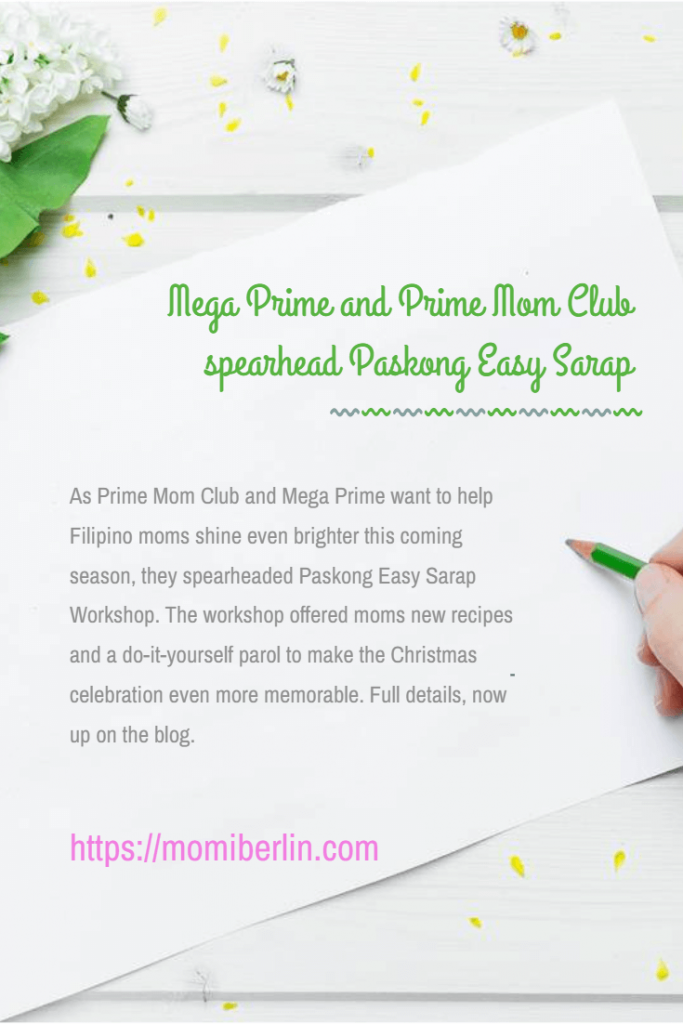 Prime Mom Club and Mega Prime want to help Filipino moms shine even brighter this coming season. Given this aim, they spearheaded Paskong Easy Sarap Workshop. The workshop offered moms new recipes and a do-it-yourself parol to make the Christmas celebration even more memorable. 
Paskong Easy Sarap Workshop
Prime Mom Connh Cruz shared her Ube Macapuno Coolers recipe, much to the delight of the participants. She also concocted an easy Melon Nata Cooler. Though meeting only online, it was such a sight to see some mom participants create their own coolers. Headlining the event, of course, was Mega Prime's newest products Nata de Coco Ube and Melon. 
Another Prime Mom favorite, Chef Rosebud, showed how to cook Mongolian Beef. Mom Club's honorary member and Mega Prime's brand ambassador, Marian Rivera Dantes, also shared her Tropical Fruit Ref Cake. These two recipes are perfect holiday menus we may add to our usual Noche Buena. Used in these recipes are Mega Prime's new products Young Corn and Nata de Coco Pineapple.
The event was not only about cooking as guests also learned parol making through the guidance of Ian Santos. Participants proudly showed off their finished stars, adding more to the holiday vibe in their abodes.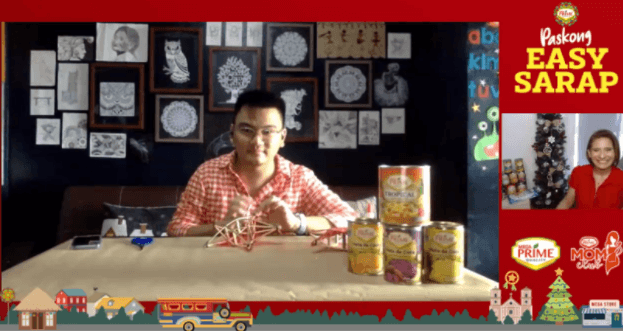 It was an enjoyable afternoon event with fun games and exciting products to boost. It was a perfect time, too, for the mom participants to take a break from homemaking duties. They also got to enjoy the company of their fellow moms.
Join the Prime Mom Club
Mega Global Chief Growth and Development Officer Marvin Tiu Lim said they created Prime Mom Club with moms in mind. They want to create a fun and enriching space for homemaker moms to bond with fellow moms. Of course, learning from each other and having easy access to home and kitchen hacks are part of the aim. And through the Paskong Easy Sarap, the mom participants learned easy-to-do recipes they may serve for Noche Buena. This will make their holiday preparation a little easier. And with Mega Prime products, all the more that they can easily whip up something for the holidays. 
Since its inception, the Prime Mom Club has been an avenue for moms to develop and improve their homemaking skills. They are also given exclusive access to enriching activities featuring experts and celebrities to guide them.
If you still haven't been part of the Prime Mom Club , sign up now. Join its growing community of modern homemakers and receive exclusive information on upcoming events and perks, too.
Momi Berlin Directory
Mega Prime Facebook | Instagram