BDO Foundation supports Cebu nurses
The drastic spread of COVID-19 has interrupted lives, goals, and businesses worldwide. However, the challenges posed by this invisible virus have brought the nation together to come up with innovative solutions and help its people survive and thrive. Both the government and private sectors join hands to minimize the coronavirus's impact on both public health and the economy.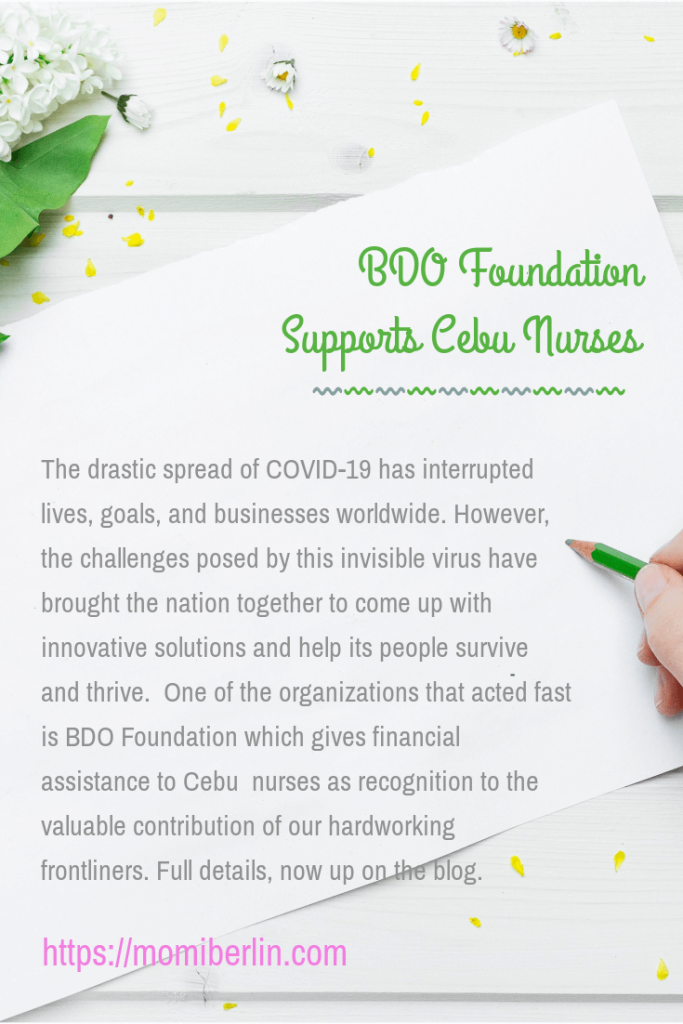 BDO Foundation acts fast
One of the organizations that acted fast is BDO Foundation. As part of its continuing response to the pandemic, it joins forces with other corporate foundations, government agencies, and non-governmental organizations to support a private sector initiative and provide financial aid for nurses.
BDO Foundation, the corporate social responsibility arm of BDO Unibank, contributed to the Project Balik Buhay Salary and Bonus Assistance for our Bidas (PBB SalBaBida) Program. The act aims to give financial assistance to nurses in Cebu as the program recognizes the valuable contribution of our hardworking frontliners. As we all know, most nurses care for the COVID-19 patients despite the high risk of being infected. 
Nurses receive the first tranche of monthly allowances
This initiative is backed by the Department of Health and the Office of the Presidential Assistant for the Visayas. The nurses received their first tranche of monthly allowances in Mandaue City, as witnessed by BDO Visayas and Mindanao region head Cyrus Pollose.
The beneficiary-nurses are stationed in PBB partner-hospitals in Cebu, including Adventist Hospital, ARC Hospital, Cebu Doctors University Hospital Group, Cebu Velez General Hospital, Chong Hua Hospitals, Maayo Well, Perpetual Succour Hospital, Southwestern University Medical Center, St. Vincent General Hospital, and Visayas Community Medical Center.