The essence of every Mega Prime Mom
One thing we've learned about motherhood: Some moms thrive and enjoy motherhood because of the people around them. Seeing and feeling that they are not the only person experiencing the imperfections of parenting is uplifting in a way. More so, knowing that this support group is pushing each member to be the better version of herself is an inspiration in itself.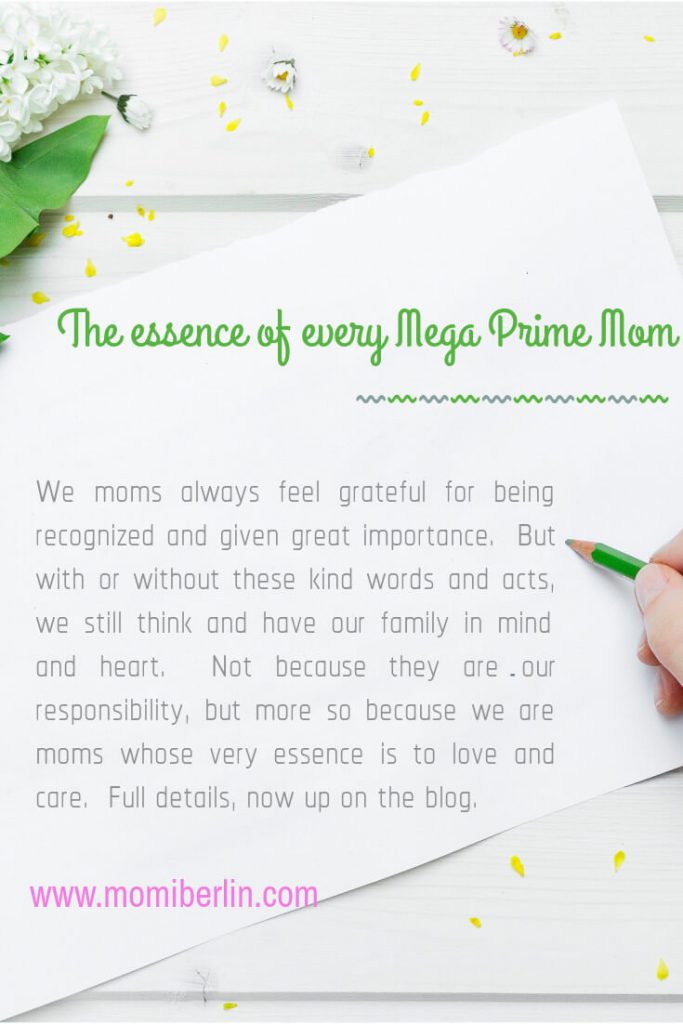 Prime Mom Club
Of the many groups we believe in, we are most happy being a Prime Mom Club member. "The Prime Mom Club is the Mega Prime brand's platform for helping mothers reach their Prime potential in taking care of their families and homes." Last Saturday, Mega Prime had its first Christmas event and fifth workshop through the Mega Prime Pinasarap Holiday.
Mega Prime Pinasarap Holiday
Keeping in mind that moms aim to make their holiday celebrations delightful despite the current situation, Mega Prime and the Prime Mom Club pushed through with the online workshop. So love that through the workshop, many moms are empowered with ideas and recipes to make this year's Christmas extra special.
Chef Rosebud Benitez
The workshop was opened to the general public via live streaming on Mega Prime's Facebook Page. Celebrity Chef and Brand Ambassador Chef Rosebud Benitez shared different refreshing and kid-friendly mocktail recipes. We tried both the Mega Prime Fruity Cinderella and Mega Prime Lychee Mint Fiz, and the husband and the boys love them. They requested that we include both drinks in our Noche Buena instead of the usually carbonated drinks we serve.
Marian Rivera-Dantes
The event was also graced by Prime Mom Club honorary member Marian Rivera-Dantes. She delighted everyone by sharing Holiday tips and her personal take on the all-time Filipino favorite fruit salad. Of course, her fruit salad was made extra special because she used Mega Prime's line-up of premium quality canned fruits and vegetables like the season's favorite – the Tropical Fruit Cocktail, and Mega Prime Nata de Coco. All products are available in supermarkets and groceries nationwide. Or we can always order online through the Mega Global online store with free delivery for the whole month of November and December.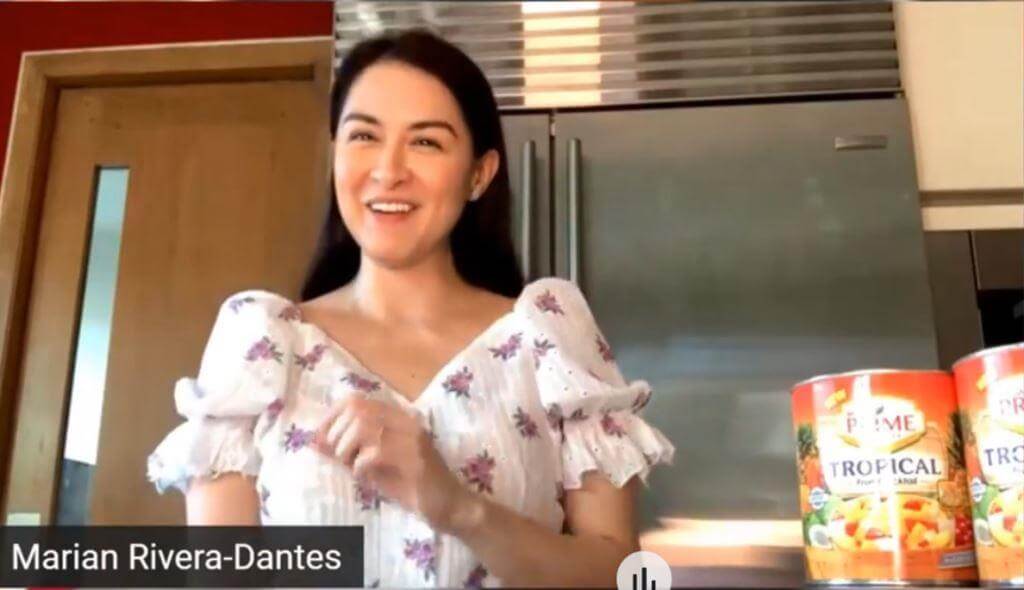 The search for the Prime Mom ambassador
We love that Prime Mom Club remains true to its commitment to help moms improve their skills as homemakers. Prime Moms get exclusive access to enriching activities featuring experts and celebrities to guide and inspire them. Members also get exclusive perks, privileges, points, and rewards. And everyone is just so excited for the Next Prime Mom ambassador search. The lucky mom to grab the title will get a chance to win P100,000 in cash and a year's supply of Mega prime products. For complete details, visit the Prime Mom Club website.
The essence of every Mega Prime Mom
Before the event closes, Mega Global Chief Growth and Development Officer Marvin Tiu-Lim gave all guests a heartwarming message. "We may be at the face of a difficult situation brought about by the pandemic, but we believe that this will only make us stronger and more resilient. We at Mega Prime acknowledge the importance of moms, especially during these trying times, in keeping the entire family anchored and adapting seamlessly."
We moms always feel grateful for being recognized and given great importance. But with or without these kind words and acts, we still think and have our family in mind and heart. Not because they are our responsibility, but more so because we are prime moms whose very essence is to love and care.
Momi Berlin Directory
Mega Prime Facebook | Instagram