Let natural beauty bloom
Most probably, many of us invest more in skin care regimens and routines. After all, we aim to have clear skin if not glowing and youthful. We also feel more confident with our skin looking better.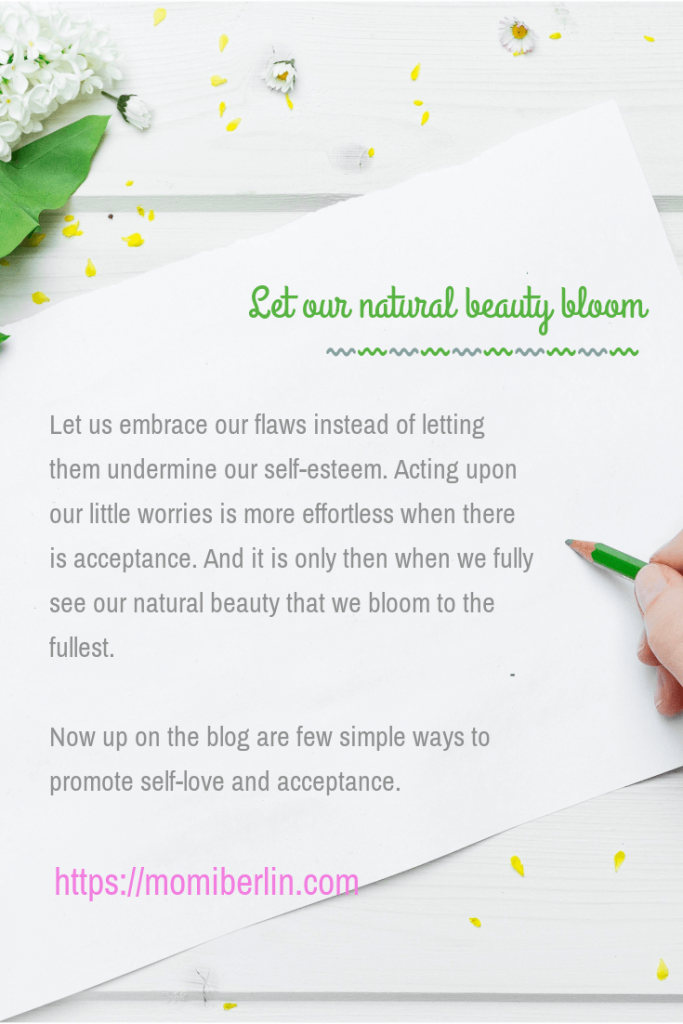 Sadly, though, our obsession with radiant skin is what sometimes ruins it more than repair and make it beautiful. We forgot that the effects of scrubs, masks, and facial care packages differ from individuals. Though some may be effective, the scrubs and masks for others may be too harsh. Other beauty products don't live up to the hype as well.
As there is absolutely nothing wrong with aiming to look pleasing; it is still best to love our skin. And we have here a few simple ways to promote self-love and acceptance. 
Stop comparing yourself to others
Often, we do not see our beauty because we compare ourselves to those around us. 
The reason why we struggle with insecurity is that we compare our behind-the-scenes with everyone else's highlight reel. – Steven Furtick
But haven't we figured it out yet? Or we let ourselves be deceived by the reality that most of those faces we admire on magazine covers are photoshopped. Those bearing nearly flawless skin most likely spend half of their lives in beauty clinics and salons. Or others are born lucky with attractive features.
Not until we embrace our flaws will we remain insecure or less confident. This isn't to say we must give up on personal development and enhancement. The thought is, we must be kind to ourselves, especially about the reality that doesn't go well in life.  
Avoid Self-Criticism
Often, we let our highly nagging inner voice criticize ourselves to the point of self-loathing or self-destruction. If we continue looking only at our face with Melasma, for instance, it would be hard for us to see the other beautiful things about us. What we would only see are the brown patches or freckle-like spots on our face.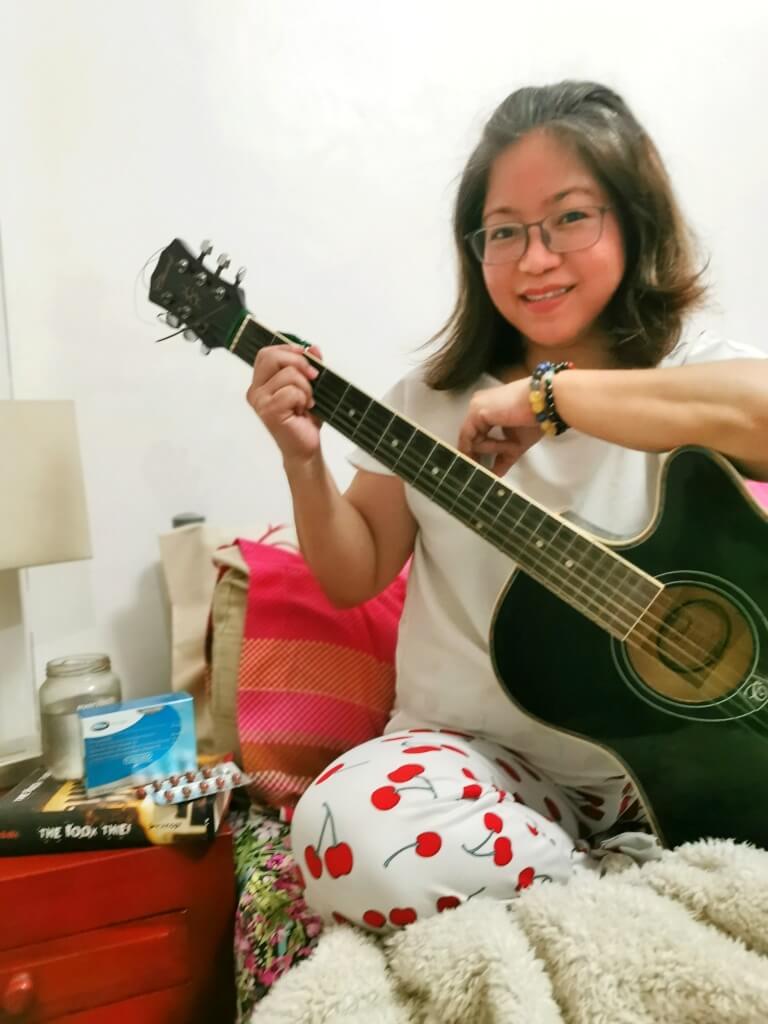 Thinking much about our flaws may lessen our confidence and even make it hard to accept ourselves. And this may affect our dealing with others as well and on how we look at the world.
Embrace our fallibility, then. Let us be mindful, and whenever we notice critical thoughts creeping in, identify them but learn to reject them as well.
More so, it is best to listen to the inner critic that speaks about self-love and acceptance. And once we entertain such thoughts, it would become a habit so powerful it will lead us to a happier us. 
Accept before you act on it
We make a move and decide. If, for instance, we have Melasma, we may opt to face reality, take actions to solve our skin condition, and all the more love ourselves. Or we may choose to hate our Melasma, daydream about flawless skin, and do nothing about our skin condition.
The choice is ours. Accepting the discomfort Melasma brings to us may make us feel disgusted at first. But once we embrace it, we can then make an action plan to improve our skin condition and be open for Melasma treatment. The essential thought behind this is that we must accept things before making significant, lasting improvements or changes.
Act on it
Once we have accepted our flaws, it would be easier to act on them for improvement. If we are keen on Melasma Treatment or reducing dark spots formation, for instance, we need medication that cures the inside.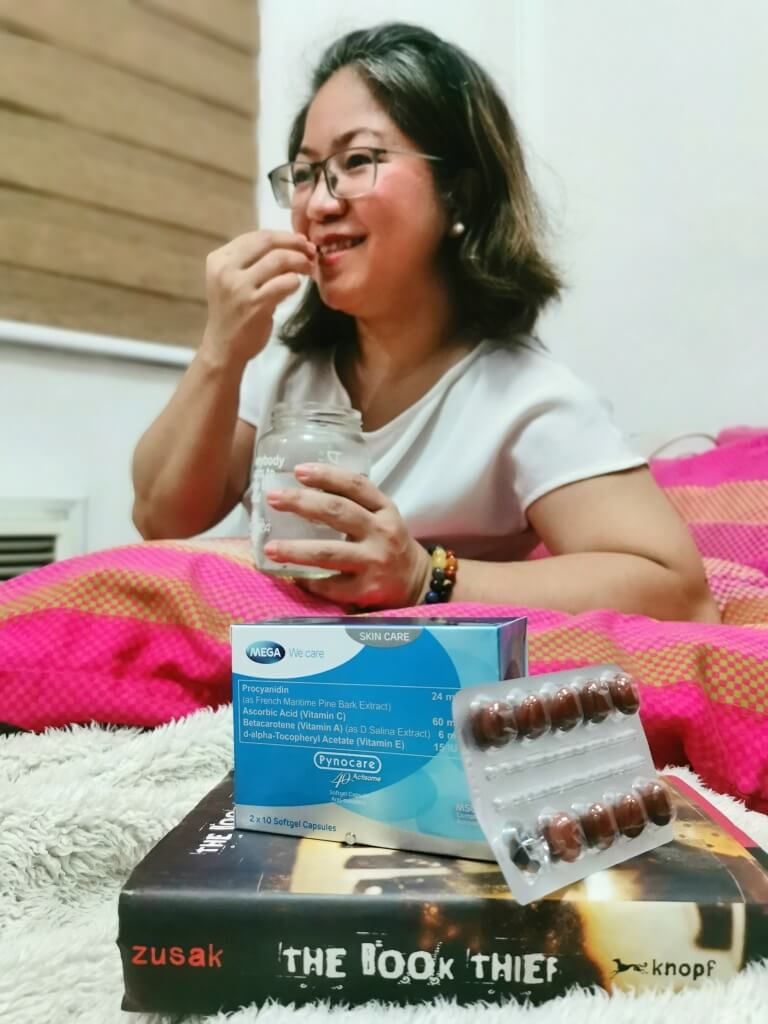 Taking supplements like Pynocare targets factors that lead to Melanin formation, hyperpigmentation, and free radicals that may cause Melasma. 
Pynocare is the first and only oral medication clinically proven to reduce Melasma or dark spots formation in eight weeks. It deeply penetrates the inner layers of the skin to help normalize melanin levels and minimize the appearance of dark spots in a short time. So act now with Pynocare.
Let our natural beauty bloom
Let us embrace our flaws instead of letting them undermine our self-esteem. Acting upon our little worries is more effortless when there is acceptance. And it is only then when we fully see our natural beauty and improve on it that we bloom to the fullest.