Carrier remains committed to giving us a healthy, safe, and comfortable home life
We always have high regard for companies that remain committed to their promises. One group that all the more earned our respect and trust is Carrier Philippines.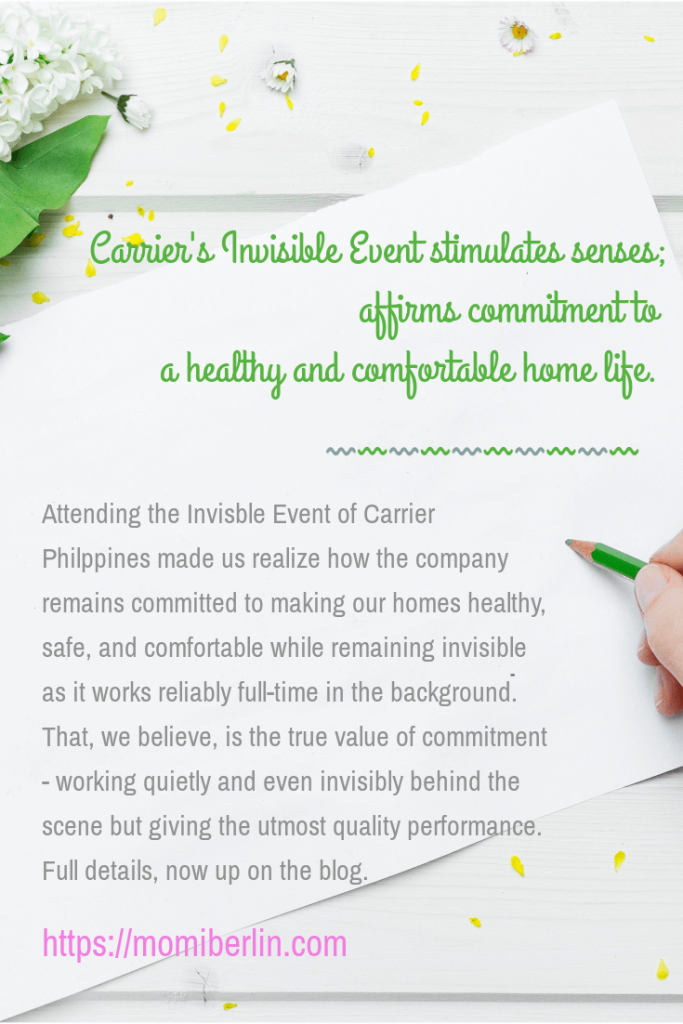 Through its uniquely curated "Invisible Event," Carrier provided all attendees with a complete sensorial experience, emphasizing its commitment to making life at home all the more comfortable, healthier, and safer in the new normal.
We love the event because Carrier subtly communicated how one could show care and work reliably full-time in the background without flaunting the act and work. Carrier, the world's air care expert, demonstrated the power of the invisible–Carrier's technology and solutions that work in the background to optimize conditions and filter out equally invisible pollutants, allergens, and pathogens–through playing on the audience's senses.
To fully appreciate the sensory play, Carrier gifted its attendees with a specially curated kit containing food items such as dark chocolate bark and ground coffee, microfiber towels, vanilla-scented sprays, and UV flashlights. Love, too, the mood of the online studio set designed by Moss Design House. And to heighten the sensorial impact, hosts Anne Asis and Show Suzuki guided us via voiceover as we opened our gift boxes at specific times.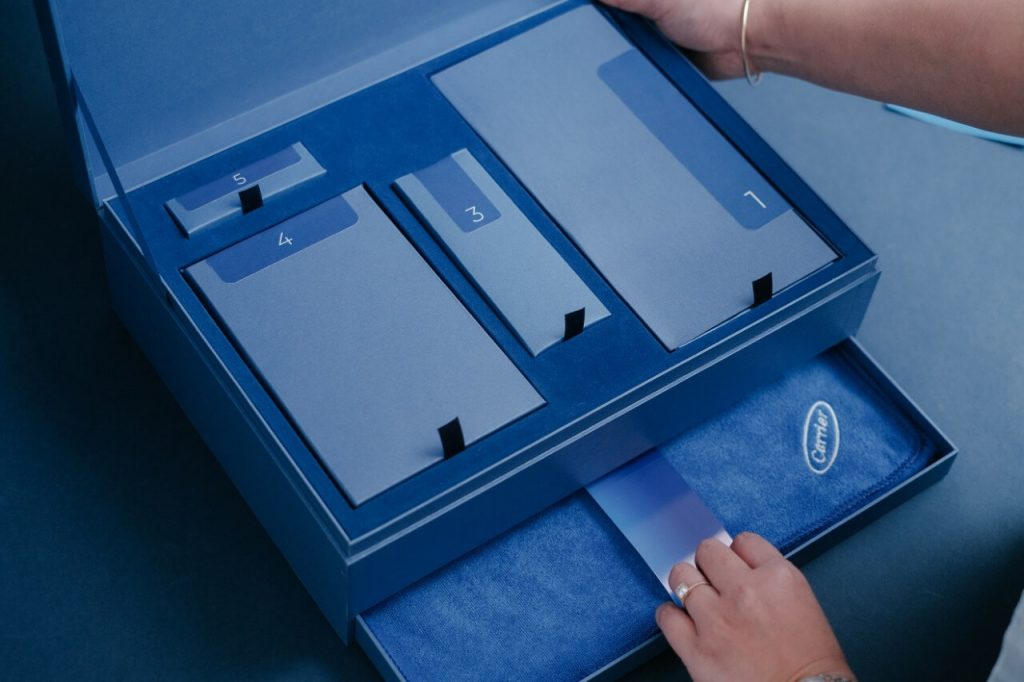 We admit being thrilled as we learn the science behind the four box sections and how Carrier products contribute to such outcomes.
Allow us to share with you our beautiful experience.
The Science of Better Learning
The first section explained how external factors like food, music, and room temperature affect our cognitive function. This eventually greatly influences our productivity.
As music has a way of filling through every corner with substance, it also can help us relax and in a way, enhance our mood. There was an experiment we once read that those who listened to music while completing a task could do the activity quickly and more effectively than those who didn't listen to any song. Classical music, particularly, helps sharpen our focus and improve our learning.
Even the temperature of our room and the colors of our walls have a massive impact on our productivity. We remember when we are feeling cold, we also use a substantial amount of energy to keep warm. The energy we need to finish a task is being used then on other things. Eventually, we drop our concentration, even the inspiration, and focus. Glad to learn that Carrier air conditioners have the function to obtain the maximum room productivity temperature of 22-25 degrees Celsius to keep us going and inspired in our work.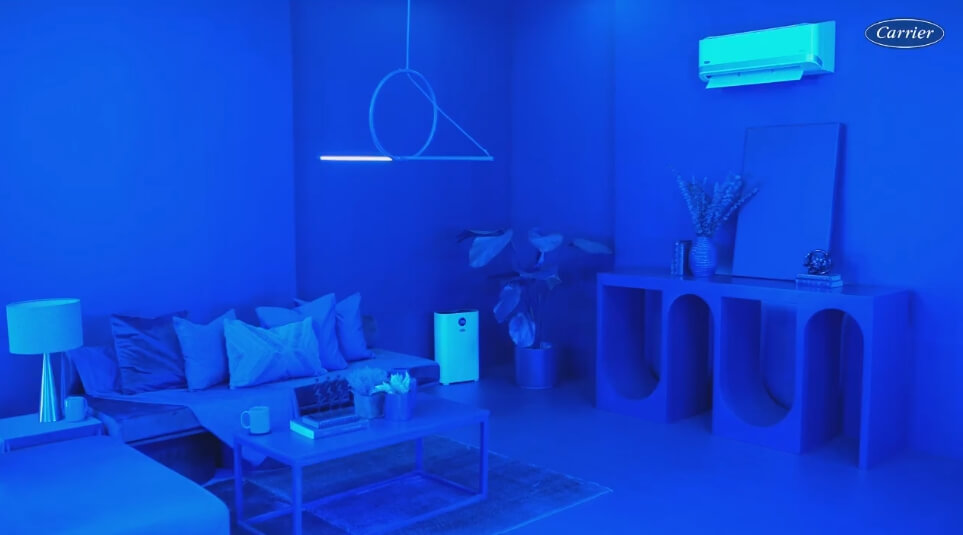 The Science of Carefree Cooling and Relaxing Sleep
The second section discussed comfort and relaxation. Hosts Anne and Show stressed the impact of high-quality, relaxing sleep and how it can be attained through clean air and optimal temperature maintenance.
Yes, the temperature of our room is not only the factor to consider for having a good night's sleep. Clean air at optimal temperature maintenance can give us the most comfortable rest. We learned from the event, too, that Carrier air conditioners like the Crystal 2 Inverter are one reliable unit to achieve the purpose of a good night's sleep.
Aside from room temperature, soft-touch materials like microfiber and scents of vanilla, in particular, help us achieve a comfortable home environment. In addition, it was emphasized at the event how Carrier's cost-efficient XPower Gold 3 and its Ultrafresh filter can absorb and decompose smoke, ammonia, and volatile organic compounds while preventing bacteria and viruses from proliferating.
The Science of Safer Breathing
The third section focused on clean air and how air quality affects our breathing. Discussed, too, was how smell and taste interact and how air quality affects our mood which can even be manifested on our skin. Used as an example is the scent of coffee which can improve mood and memory.
Anne and Show disclosed, too, that indoor air pollution can be as much as ten times higher than in the outdoors. This is highly due to improper indoor exhaust and ventilation which result in the buildup of VOCs or volatile organic compounds.
To combat indoor air pollution and ensure quality indoor air, Carrier Air Purifiers have three-stage filters to efficiently trap pollutants and allergens. Incorporated in each unit, too, is UV-C light to eliminate harmful pathogens.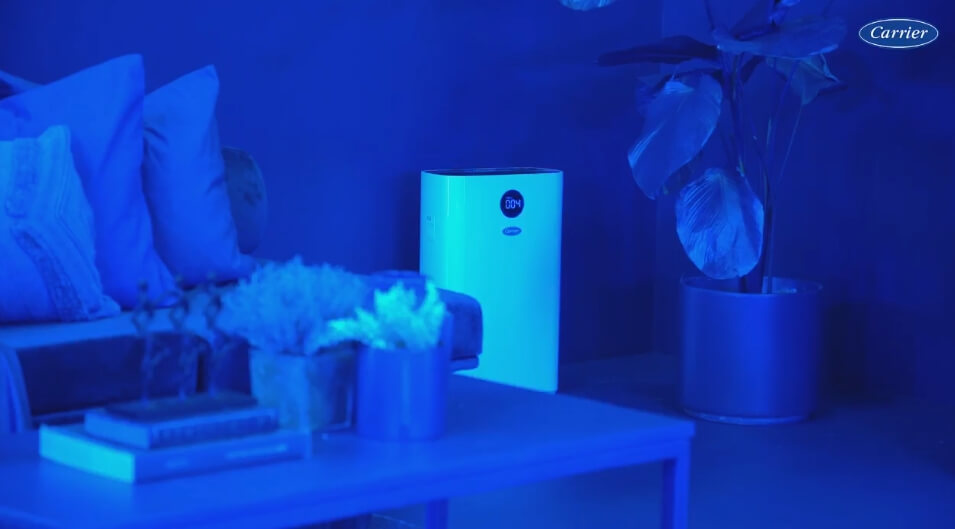 The Invisible Science
The fourth section helped us conclude how powerful Carrier's XPower Gold air conditioning and Air Purifier in filtering and cooling the air to give us the most relaxing experience.
These discoveries made us realize how Carrier remains committed to making our homes healthy, safe, and comfortable while remaining invisible as it works reliably full-time in the background. That, we believe, is the true value of commitment – working quietly and even invisibly behind the scene but giving the utmost quality performance.
Momi Berlin Directory
Carrier Philippines Facebook | Instagram