Preparing Kids for Distance Learning 
Next week, our three teenagers will be back to school, while our fourth son will start pre-school. We could sense the boys' excitement despite the unfamiliar platform they are yet to face. This week has been quite busy with everyone attending orientation and getting familiarized with distance learning set up. 
As family involvement is essential to student learning and success, we started making home activities into educational opportunities. Learning becomes more engaging and relatable if we integrate lessons into real-life experiences. For example, our younger kid practices fractions by measuring ingredients for a recipe. Asking the boys to help in the kitchen teaches them the step-to-step manner on how to do the task.
Bridging the gaps of distance learning
We learned, too, that TANG and Edukasyon.ph partner to help parents bridge the gaps of distance learning. It is also the partnership's goal to guide parents on how to turn the home into a conducive learning environment. TANG and Edukasyon.ph are set to launch Prepared with TANG: Get Ready for Distance Learning on August 8, 2020. Everyone is invited to witness the launch at 3 PM at the TANG PH Facebook page.
Prepared with TANG: Get Ready for Distance Learning is a free online learning platform where moms can get insights about distance learning and how they can play a more active role in their child's education. The platform will provide moms with useful tips and simple steps to enhance the child's learning experience at home, such as:
Enchancing the learning experience at home
● Providing motivation when a child feels bored or tired during lessons;
● Setting up a comfortable study space;
● Getting creative with new educational activities; and most important,
● Ensuring proper nutrition and fortification including the importance of Vitamin C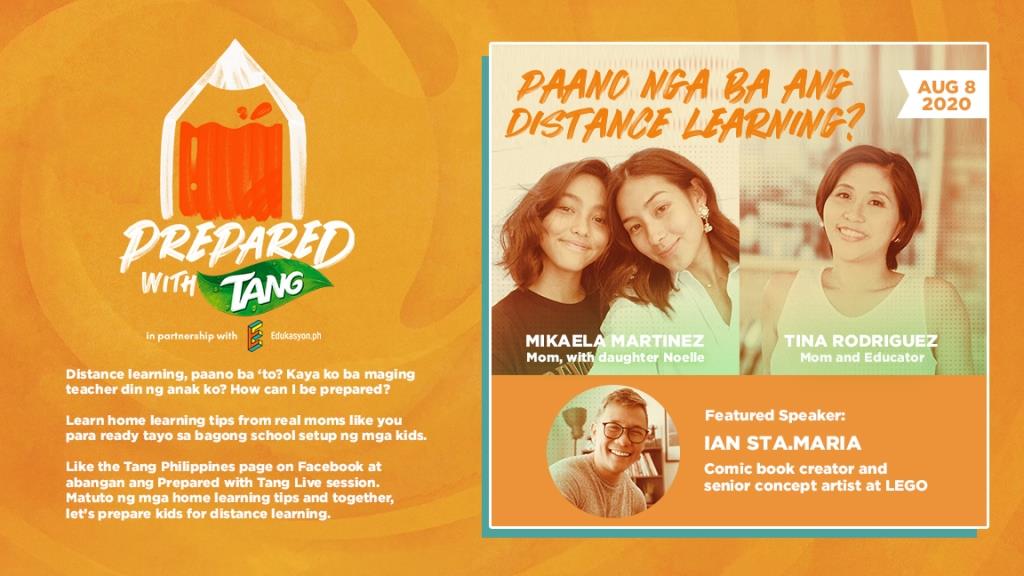 Seeing the opportunities in distance learning 
Distance learning is something new to almost all of us in the family. But we are optimistic that this way of education will create learning opportunities for both parents and youngsters to appreciate the noble value of education.
Momi Berlin Directory
TANG PH Facebook