SM Supermalls launches The SM StartUp Package for aspiring Filipino entrepreneurs
100 Small business owners invited to set up shop in SM malls
We're approaching the third-year mark of the Covid-19 pandemic. Since then, several lives and livelihoods were put to a halt. According to a 2020 Asian Development Bank study of 1,804 Philippine Micro, Small & Medium Enterprises (MSMEs), 70.6% were forced to temporarily close with 66.2% reported to have temporary staff cuts during the height of the COVID-19 outbreak.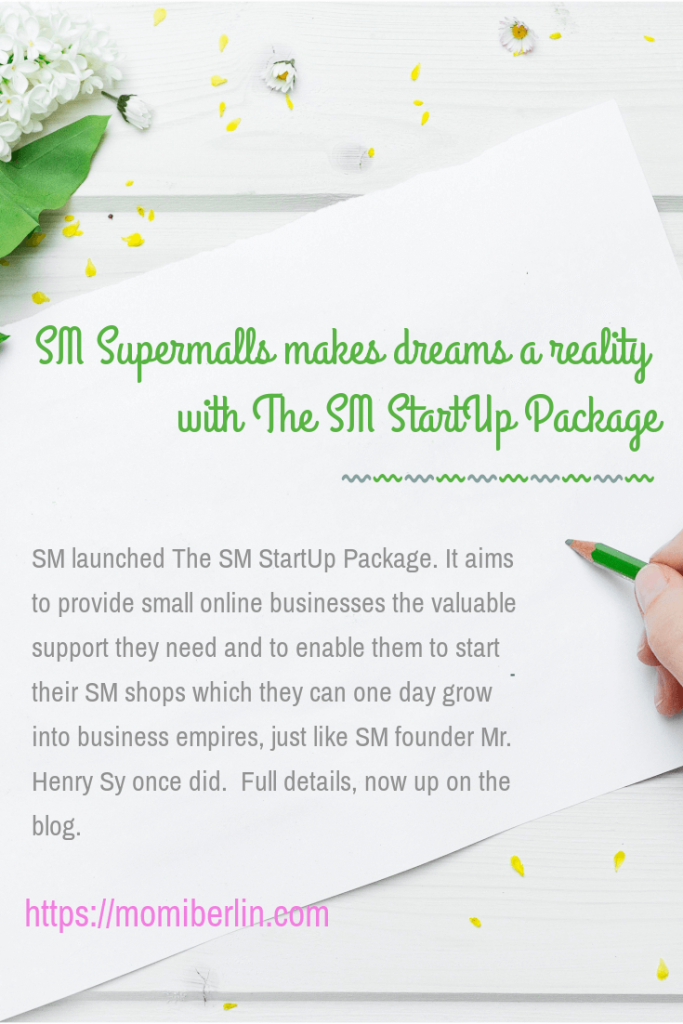 Given these statistics and the odds created by the changes in the landscape, many enterprising Filipinos shifted from brick-and-mortar retail to online business. The Department of Trade and Industry recorded over 88,000 new e-commerce registrations at the end of 2020. These MSME owners who took advantage of the online space, have become unsung heroes of the economy, all the while providing for their families and making their business dreams a reality. 
SM Supermalls understands
SM Supermalls empathizes with these businessmen. After all, its founder, the late Mr. Henry Sy or fondly called "Tatang," started out his first footwear shop ShoeMart from such a humble beginning. It is then in SM's DNA to enable and inspire small businesses like the one it once was. 
This October 15, also Mr. Henry Sy's birthday, SM launched The SM StartUp Package. It aims to provide small online businesses the valuable support they need and to set up their shop in an SM mall.  This is available to the first 100 digital-based MSME owners who don't have a shop inside SM or any other physical store in general.
The package offers start-up-friendly rental rates and the use of kiosks or carts free of charge. Marketing assistance will be provided to give the brand free exposure in SM online assets and ad spaces inside malls. There will also be financial assistance with BDO and mentorship from SM experts on operations and marketing.
The Start Up Markets
The Start Up Markets, as they will be called, will be situated in prime mall locations within 13 regional and premier malls in major cities: SM North Edsa, SM Megamall, SM Mall of Asia, SM Southmall, SM Pampanga, SM Clark, SM Grand Central, SM Sta. Rosa, SM City Cebu, SM Iloilo, SM Bacolod, SM CDO Downtown Premier, and SM Lanang Premier.
"We created The SM StartUp Package because we saw how Filipinos persevered in the past year. Very much true to the spirit of Henry Sy, who always said he worked harder during bad times,  many MSMEs did not let the pandemic stop them from providing good service and products — even from their own homes. We want to give them a chance to further grow their businesses and brands, and enable them to start their SM shops which they can one day grow into business empires, just like our founder once did," said SM Supermalls President Steven T. Tan.
Following Tatang's legacy
The late founder Mr. Henry Sy is also proof of an entrepreneur's resilience and hard work. After arriving in the Philippines at 12 years old from China, he helped sell products in his father's retail store. He saved enough money and was able to open his first business in 1958: a footwear shop called ShoeMart, which would later become the foundation for today's 77 SM Supermalls. 
The success of the mall didn't come without challenges. A notable one was when Mr. Sy opened SM Megamall in Edsa in 1985 during a turbulent time in the Philippines. Instead of letting the political and economic climate discourage him, it pushed him to work harder to overcome the crisis. This disposition would carry over in the next few decades and would inspire a new generation of MSME owners to look for opportunities even during adversity.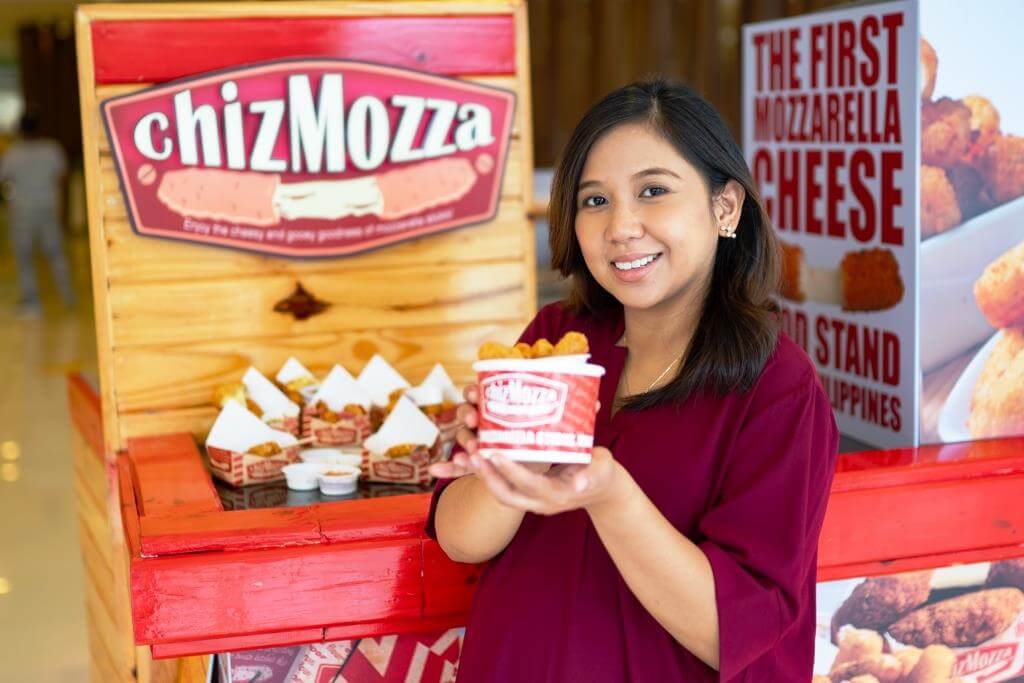 This is evident in the stories of entrepreneurs like Chizmozza founder Hannah Ramos. She sold her mozzarella recipe online before opening her food cart at SM. Another admirable story is Ian Darcy, who started his namesake fragrance brand after being forced to resign from his marketing job. Oishii Maki chef Ramon Molina, just like Ramos and Darcy, started a sushi and maki business at SM after working as an Overseas Filipino Chef in 5-star hotels.
"I took a chance to grow Chizmozza from an online store to having one humble food cart in SM North Edsa back in 2016. Now Chizmozza has 21 SM branches. They saw the potential of our unique cheese products and through our mutual hard work and perseverance, we grew, even through the pandemic." Hannah shared
These are just some of the stories behind successful MSME owners and how they succeed when empowered with the right resources. The SM StartUp Package will allow more people to level up their online start-up, inspiring them to follow in the footsteps of "Tatang" and take more confident steps even during these uncertain times.
The launch of The SM StartUp Package
Last October 15 was the virtual launch of the SM StartUp Package. He is joined by SM Supermalls President Mr. Steven Tan and three young successful MSMEs: Nina Cabrera from Colourette, Patty Ang from Patton, and Jerald Sze from 365 Designs Retailing. The three talked about how their business began online and how they successfully grew it at SM Supermalls.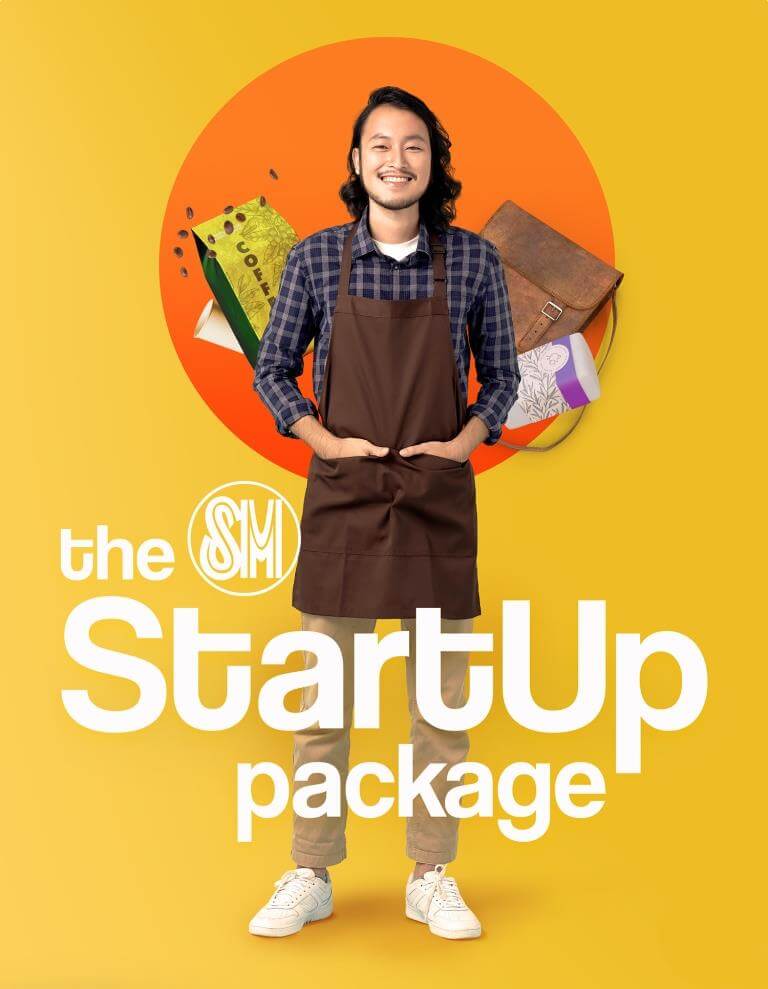 Other notable guests during the launch included Ms. Jean Pacheco, Assistant Secretary of DTI, and the SM Super Team composed of BDO Network Bank's SVP and MSME Business Head Karen Cua, BDO Acquiring FVP Merchant Partnerships and Retail Sales Head Bob Tolentino, SM Supermalls VP for Corporate Marketing, Grace F. Magno, and AVP for Leasing Strategy and Operations, Gina T. Katigbak, who discussed details of the SM StartUp Package.
Momi Berlin Directory
SM Supermalls Website | Facebook | Instagram | Twitter