A MakatiMed expert shares tips to keep them safe and healthy in the middle of a pandemic
One dinner time, the husband gathered all the children and said in a serious tone, "the Delta variant is dangerous than the Alpha or the original Wuhan strain. Let us be more careful and cautious."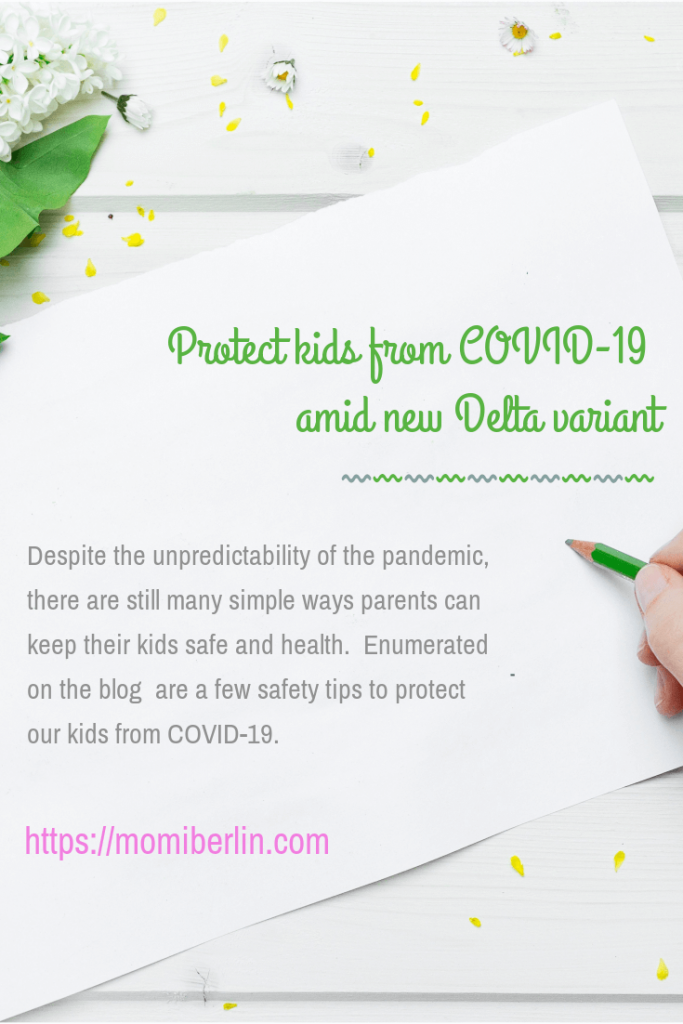 According to husband's friend who is in the medical field, the Delta variant makes kids even more vulnerable to COVID-19. With no vaccine developed for the young, parents should be extra protective of their children. These are the same sentiments we heard from Maria Angela Nicole Perreras, MD from top hospital in the Philippines Makati Medical Center (MakatiMed). 
"Despite the unpredictability of the pandemic, there are still many simple ways parents can keep their kids safe and healthy," Dr. Perreras said. She enumerated a few safety tips to protect our kids from COVID-19. 
Take the COVID-19 vaccine once available
One valuable thing parents can do for their kids is to get vaccinated and encourage other adults at home to do the same as soon as the COVID-19 vaccine is available to them. "Data from all over the world confirm that all vaccines are safe and effective, even against the more virulent Delta variant. In addition, they reduce the risk of COVID-19 and prevent severe complications from the disease," says Dr. Perreras.  
Reinforce good hand hygiene and make masking a habit
Whether vaccinated or not, it's a must to follow minimum public health standards. "Handwashing remains one effective way to help prevent the spread of any disease. It's a habit parents should teach their kids from an early age." In addition, she stresses that "Wearing a face mask properly also helps cut down contagion. Make sure to wear a high-quality, well-fitted mask like a surgical mask when going out. Kids over two years old who will go out of the house for fundamental reasons should also wear a mask."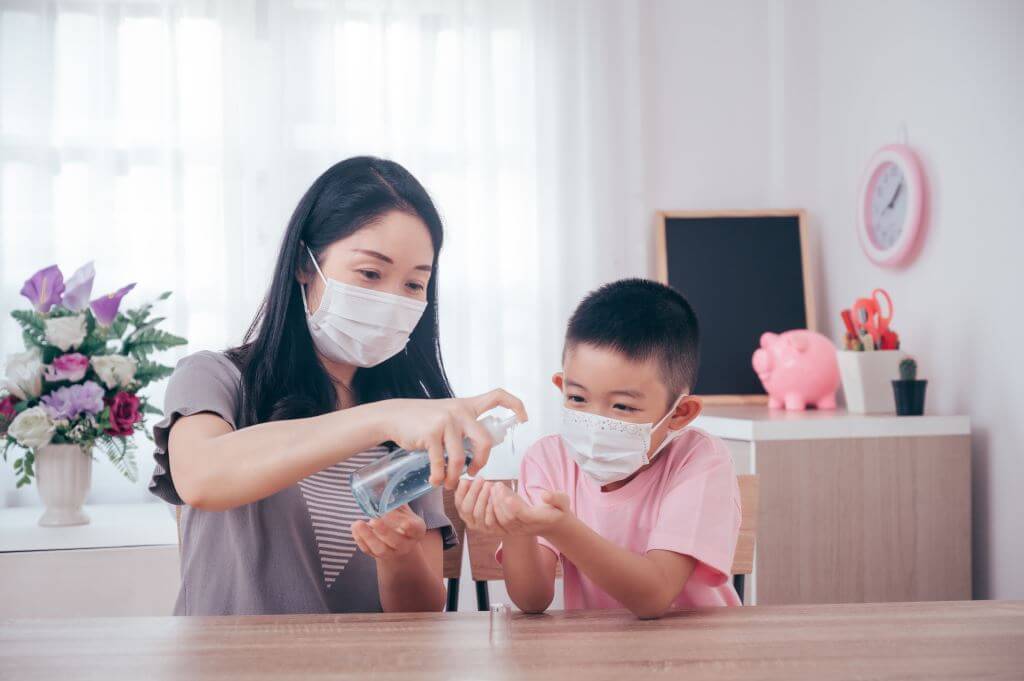 Keep kids inside, visitors out
Parents should keep their kids indoors. "Avoid doing non-essential activities that require you to interact with people outside your household like going to crowded areas, playing sports, and staying in a hotel," says Dr. Perreras. She also reminded to keep visitors out of the house. "Masks make breathing harder for infants and toddlers. It's best to protect them by just refraining from accepting visitors, especially those who are yet to get vaccinated. Instead, have a long-awaited catch-up with family and friends over online video calls for the health and safety of everyone." 
If the child shows COVID-19 symptoms, don't panic and contact a doctor immediately
While COVID-19 among the young is generally mild, pediatric hospitalizations have also been on the rise. "It's best to get the child tested once the symptoms appear. These include fever or chills, cough, shortness of breath, fatigue, muscle aches, headaches, loss of taste or smell, sore throat, congestion, nausea, and diarrhea," Dr. Perreras explains. "Make sure to quarantine the child for 14 days and keep monitoring their oxygen saturation level and severity of symptoms. Then, keep in touch with your doctors and follow their advice."
To further help parents, MakatiMed offers TeleMD consultation packages for children 12 and below and adults who experience mild to moderate COVID-19 symptoms. The package includes 5 to 10 days of consultations from Mondays to Saturdays and a COVID Care Pack containing a digital thermometer, pulse oximeter, medicines, and vitamins. (Per DTI Fair Trade Permit No. FTEB-125307 Series of 2021.)
Momi Berlin Directory
MakatiMed Website 
On-Call number +632.8888 8999
email address mmc@makatimed.net.ph