Momi Shares Tips to Make Home Child-friendly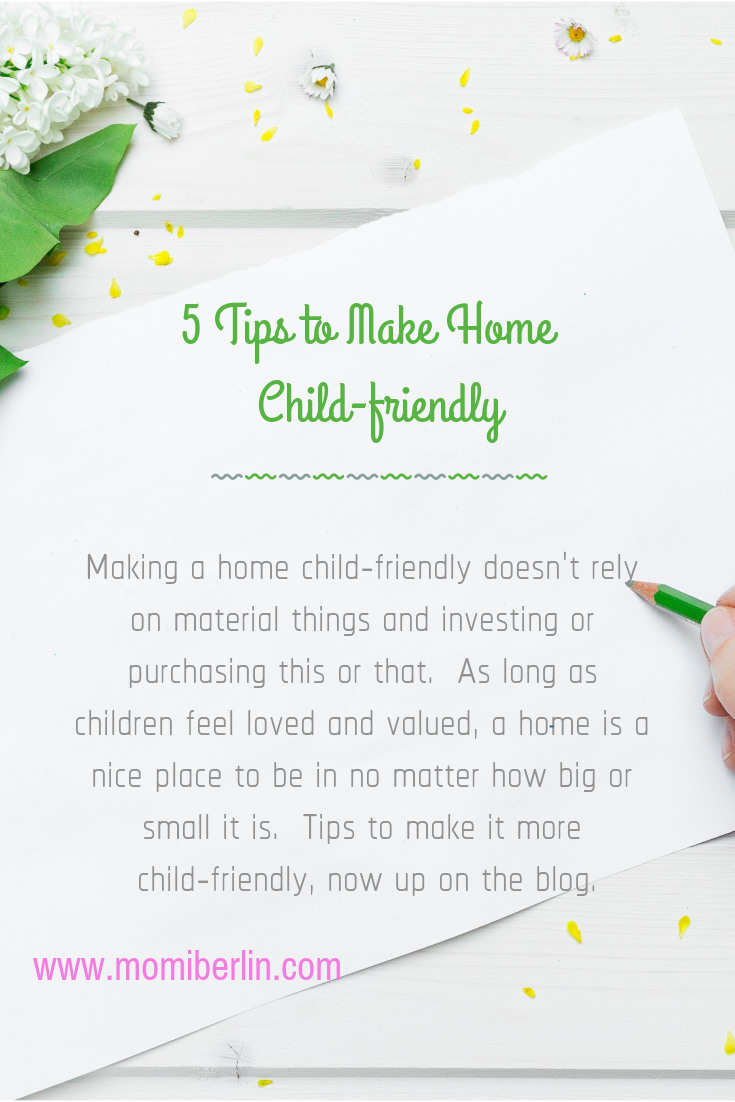 Parenting is no easy feat. There are a ton of things you need to consider before you decide. The things you have to buy, the investments you will undertake, even the spaces you will expose your children with should all be well thought of as it means security for them. While there is no silver bullet to address these issues, there are ways, however, to manage them at the onset.
Below are five tips you should consider in organizing your home:
Invest in Multi-purpose Furniture
Face it. Having a child is equivalent to a deluge of stuff. And these aren't usual stuff you would be able to squeeze in different parts of the house. They are bulky, in huge numbers, and comes in every week. Before your home turns into a catastrophic mess, invest in furniture that can house a lot of stuff. They need not be expensive. You can opt to have it customized with a local carpenter within your vicinity. Toys, for instance, in one cabinet make them appear visually stimulating and even inspiring. Also, it pays to bear in mind to have durable, stable furniture that can't be easily moved by kids. You wouldn't want them breaking anything, right?
Use Easy to Wash Fabrics
Kids are replete with energy. They seldom run out of it, to be honest. Because of this, they move, hide, play, and run to every nook and cranny of your house; including the messy ones. Also, not to state the obvious, they have a voracious appetite. All of this combined, they are a walking threat to anything clean. Expect your newly washed linens, bed sheets, pillow cases, even curtains to be dented with almost any dirt that you can imagine. Do not take this negatively as this is a fact. It is something that you have no control over. But of course, it is something you can manage by buying fabrics that can be washed easily. Drop by the nearest department store to look for ideal fabrics for your family.
Introduce a Pet
Having pets at home instill responsibility and a higher purpose for kids. Apart from teaching them the value of life, pets are also good companies to entertain them. Dogs and cats have been the traditional ones. They can spend most of their time playing with them all day long. But if you are afraid that your kids might get hurt in the process, then considering having an aquarium. A pet fish is generally easy to take care of, and kids will spend a great deal of time staring in awe of your aquarium. Also, aquariums are scientifically proven to augment the focus of children which can help them in their performance at school later on. 
Create Green Spaces for Them
Nature is a relaxing way for you and your children to bond aside from the health benefits it has to your family. Having a backyard or plants at home can be an ideal pastime for the entire family. You aren't just teaching them valuable life lessons to take care of the environment but inculcating too self-sufficiency by raising their vegetables and root crops. In the long run, this will also be a good cost-saving on your part as you harvest your food. The values you will be able to impart with them will be useful building blocks for them when they grow up. 
Set an Activity Area
Safety is an integral factor for your children. By creating a safe space where they can do everything they want without the worry of encountering any harm will be a huge break for you. You can go on with your work and chores while they do their own thing at this safe space. Just make sure that all the toys and activities they will need are in here. If it's impossible to have it indoors, you can set up a playground outdoors where they can freely do safe activities like sandbox, slide, and other less strenuous activities.
Make Home Child-friendly
Making a home child-friendly does not really rely on material things and investing resources in creating or purchasing this or that. As long as children feel they are loved and valued, a home is a nice place to be in no matter how big or small the house is.