BDO Pay helps us manage finances easily
BDO Unibank recently introduced BDO Pay. This digital payment app has five essential functions—Send Money, Pay Bills, Scan to Pay, Split Bill, and Request Money—allowing clients to do banking transactions and manage their finances online efficiently.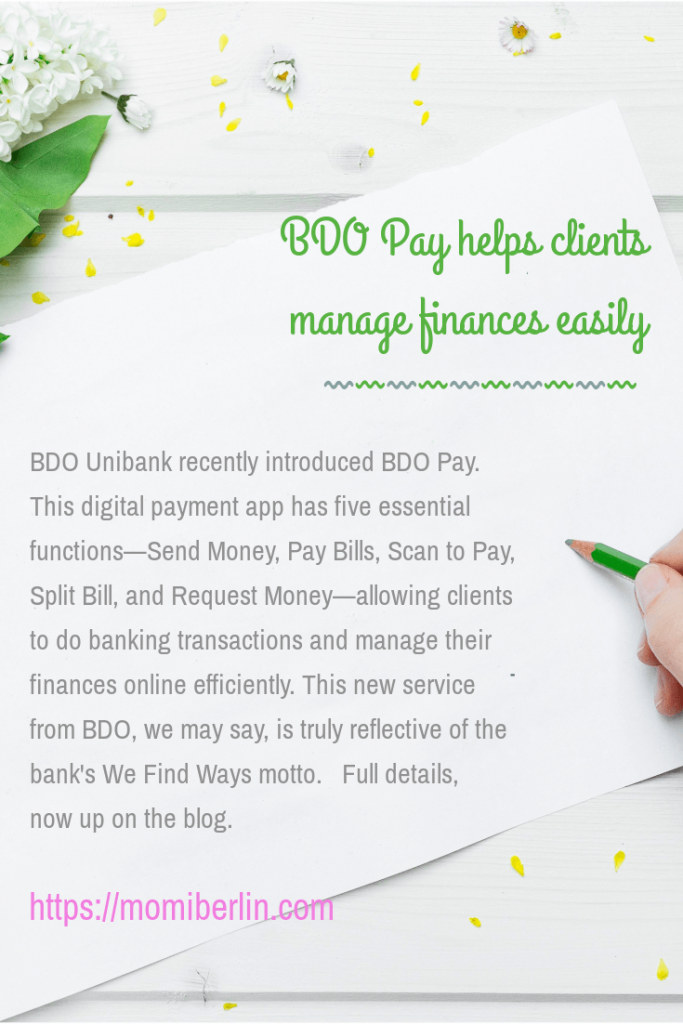 To enjoy these features, one needs to download the BDO Pay app from Google Play, App Store, or Huawei AppGallery. A client can also enjoy a direct link of his BDO account and credit card to his BDO Pay app. 
Send money
BDO Pay users can send an amount to other BDO Pay users free of charge by using their phone contacts or by typing in the mobile number of the recipient. Another option is sending money to the recipient's account number or through an email address.  
Pay Bills
BDO Pay users can pay their bills to credit cards, electric and water utilities, TV/cable, and telecoms/internet without the need to enroll them. Even loans, government obligations, investment, and transportation, among others, can be settled through BDO Pay. Clients can use BDO Pay anywhere or anytime they please, free of charge. 
Scan to Pay 
Through BDO Pay, clients can quickly scan the QR code of various merchants using their mobile phone camera and pay transactions rendered. No need to fret as payment is reflected in real-time. 
Split Bill
BDO Pay clients can divide group bills with five other people and request money in one tap.
BDO Pay users can also ask for money from other digital wallet users of up to Php50,000 per person. The person, who the money was requested from, will receive a notification from BDO Pay. Upon acceptance of the request, the receiver will get a message and a transaction receipt. 
BDO expands digital banking channels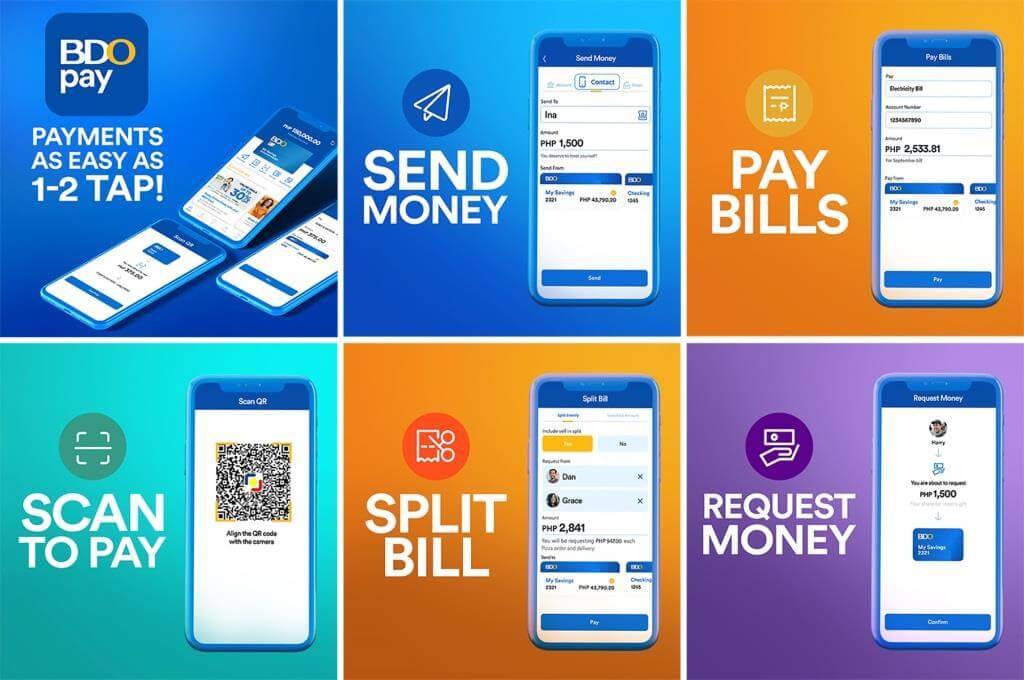 It is comforting to learn that BDO has the most branches and ATMs in the Philippines to date to serve the Filipinos. The bank also continuously enhances its technology and security infrastructure to deliver its products and services in a fast, non-complex, and more secure way.
BDO Pay is its latest addition to its roster of digital banking channels. It aims to provide its clients with an alternative option to do bank transactions and payments without visiting a physical branch.
What is impressive about BDO Pay is that clients need not move in and out of various apps to transfer money from one account to another. Having a digital payment app linked directly to the client's bank account all the more allows the former to save from too many cash-in fees repeatedly.
This new service from BDO, we may say, is truly reflective of the bank's We Find Ways motto. 
Momi Berlin Directory
BDO Website