Take Charge of your Finances
We have a big family. One concern we often face for having a big family is finances. This concern includes the need to budget money for groceries, household maintenance, electricity, and food. Additionally, the needs of the children are expensive, too, like education.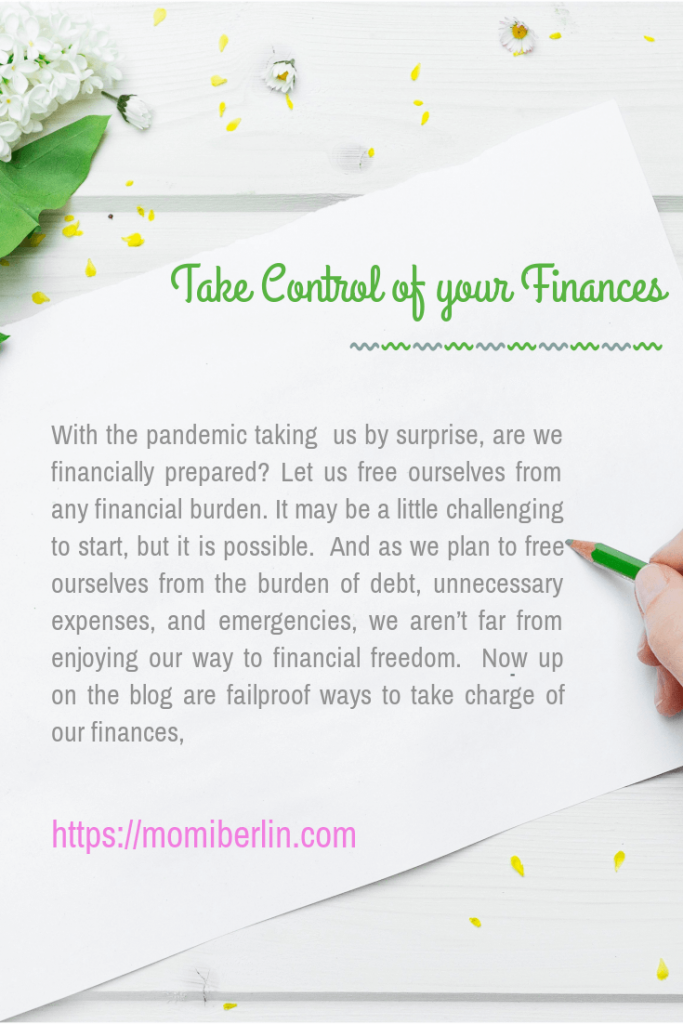 Now that this pandemic took us by surprise, how do we take control of our finances? Or perhaps, the most appropriate question is, are we financially prepared? Momi Berlin shares a few failproof ways to help us succeed and be in control of our finances.

Create a budget

A budget is a spending plan for both day-to-day spending and future expenses. With a budget planned, we know exactly how much money we earn and how much we can dispose of.

Likewise, a budget helps keep our spending in check and ensure our savings are on track for our future goals.

When we were working for a company before, we make a budget for each of our paychecks. We write down all our expenses for that pay period, keeping money for investment, savings, and living expenses in separate envelopes.
In creating a budget, we make sure that we live within our means. This means we are aware of our spending and use our money responsibly.
Be financially organized

It happened a lot of times.

A misplaced billing statement means forgetting to pay utilities on time. Delayed payment means added financial charges. No matter how cheap they may be, these charges are still added unnecessary expenses that eat up our budget.

To keep our credit scores in a healthy range, we went paperless. This way, we get our statements and payment reminders online or through a text message. We are then prompted to pay right away, especially if we are in front of the computer and can make an online payment. For billings that we haven't enroll online, it helps to keep all paper bills in one place, so nothing gets misplaced.

Build a rainy-day fund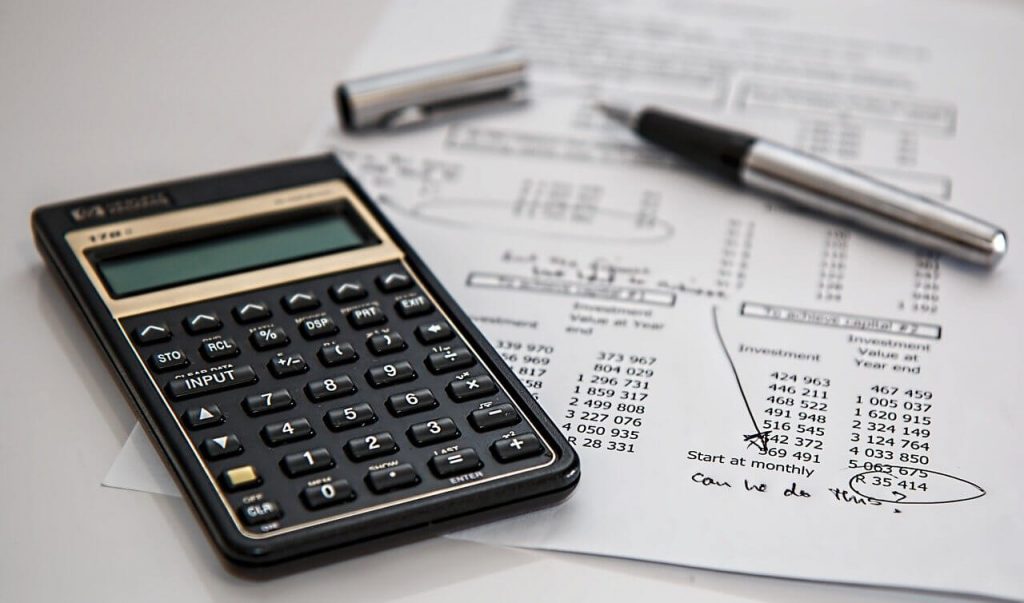 The husband usually pays for all our household utilities and needs. He also pays for the children's education and gives money for our groceries. With most of his earnings allotted to pay for all house expenses, education, and food, I, on the other hand, save for the family.

From time to time, I receive writing opportunities. All payments for this gig go straight to the bank account. With nothing more to pay since my husband spends for the family, I sock my earnings away to cover unexpected expenses like urgent care due to illness. I also aim to save more for the kids' education as we are not always young and able to work.

We make sure we have an emergency fund with at least a year of living expenses need in a readily accessible account. We also save up for our retirement in a separate account.

Get professional advice

Not all our savings are in a bank account. We also invest in the stock market for a chance to grow our money. Over time, the stock market will rise in value, especially if we invest in stable companies. Of course, to make a suitable investment, we consult professionals. They are the right persons who understand when to buy and sell and how a stock market or stock exchange works.

Carrying a big load of debt can also make us feel trapped and even stressed. If we feel harassed already with all these calls from our creditors, a professional, too, can handle this kind of concern. DebtConsolidation.com is there to arm us with knowledge and provide us with relief, no matter how much money we owe or how low our credit score may be. They will handle our debts and give us permanent peace of mind and stop creditors from calling us about payment dues. Sounds interesting, right? Click here for more information.

Take Control of your Finances

Let us free ourselves from any financial burden. It may be a little challenging to start, but it is possible. All it takes is to look into our earnings first and create a budget. We must learn how to live within our means, allot money for savings and allot even a little for investment. It helps big time, too, if we make a separate saving for emergencies so such sudden expenses will not eat us alive and stress us out. As we plan to free ourselves from the burden of debt, unnecessary expenses, and emergencies, we aren't far from enjoying our way to financial freedom.