Spend family time the most natural way
We always believe that spending time with our family is one of the greatest gifts we give to them. More than strengthening the family bond, the kids feel a sense of belonging and security when they have their family by their side. They know they can always count on their parents, especially if they had established a secure attachment with their elders early on as a child.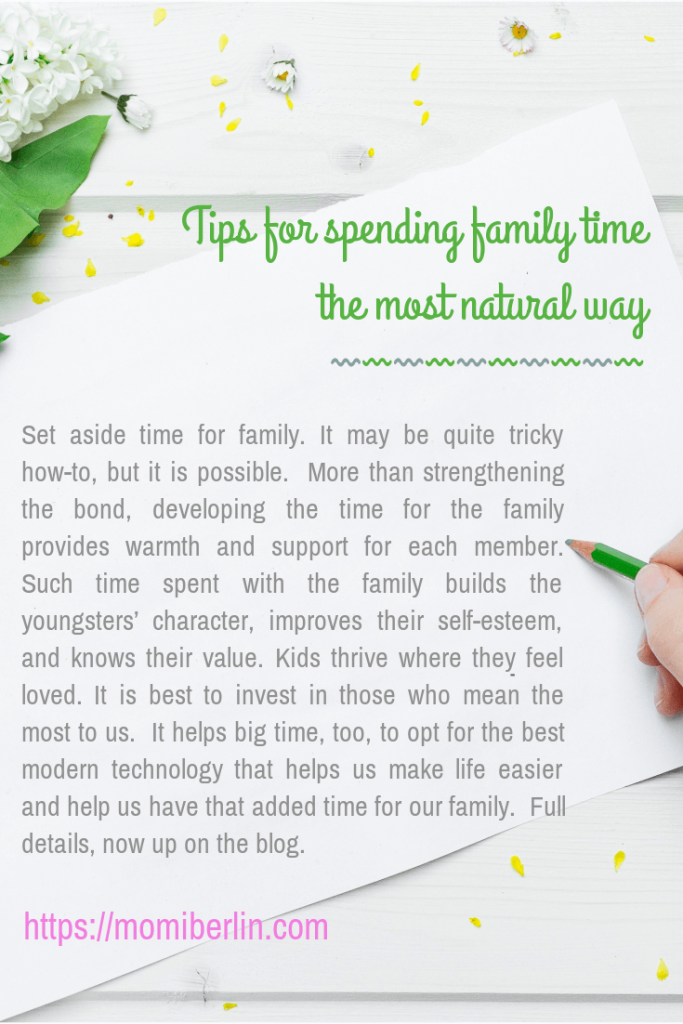 We have noticed, too, that our boys behave better, improve their academic performance, and get to share more about their struggles and achievements. This is because they know that their family is there to celebrate wins and even give warm hugs in times of defeat.

Building a strong family connection does not happen naturally, though. As parents, we should be sensitive to our kids' needs. It helps, too, that we set a firm parent-child foundation. Now up on the blog are a few foolproof tips.
Arrange family time
Taking time to partake in at least once a day leisure activity with the kids will surely help establish a beautiful connection with them. We may bond with our youngsters by playing board games, inviting them to prepare dinner, and watching movies at home. Co-viewing allows us to cuddle our little ones and even talk about the film and its life lessons. Give pep talks and be there to listen as they share their hopes, dreams, and fears. And ow, it would be a pleasant experience to view from an extra-large television screen. With a bigger screen, the more we could appreciate and get that fantastic feeling of real things happening.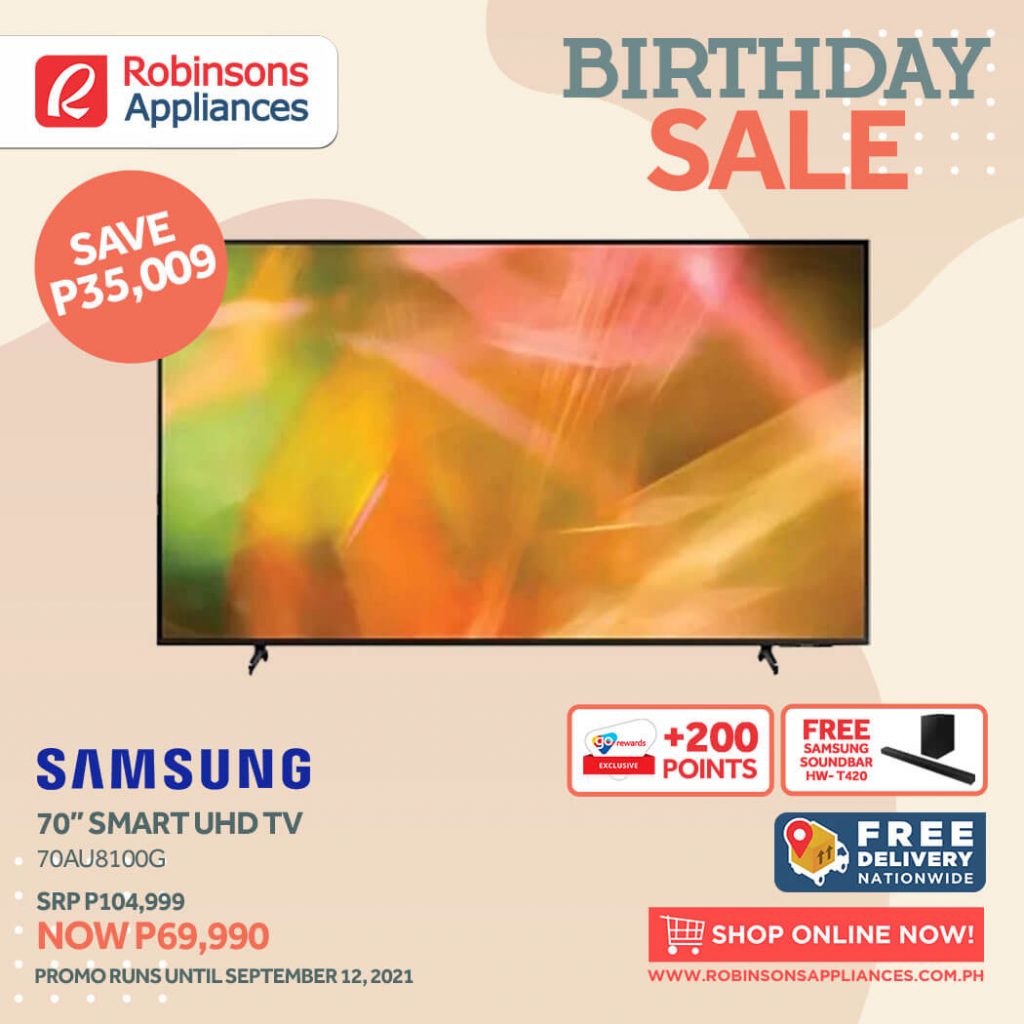 We may check out a few of the wide and big television screens at Robinsons Appliances, especially now that it is celebrating its month-long birthday sale from August 11 up to September 12. We can enjoy shopping up to 50% OFF on our preferred tv screen and get an additional +200 points exclusive for GO rewards members.
Do Chores as a Family
We always believe that sharing household chores in the family can help improve relationships. And more than the bond between parents and their youngsters, doing chores together teach kids about responsibility and trust.

Today's technology of plug-and-play household cleaning appliance even makes cleaning more efficient and faster. With an automatic washing machine, for instance, all we need to do is hang the clothes and fold them after a few hours. And ow, better check out the sale items of top and front load washing machine from Robinsons Appliances Birthday Sale. More than the up to 50% savings, delivery is free nationwide.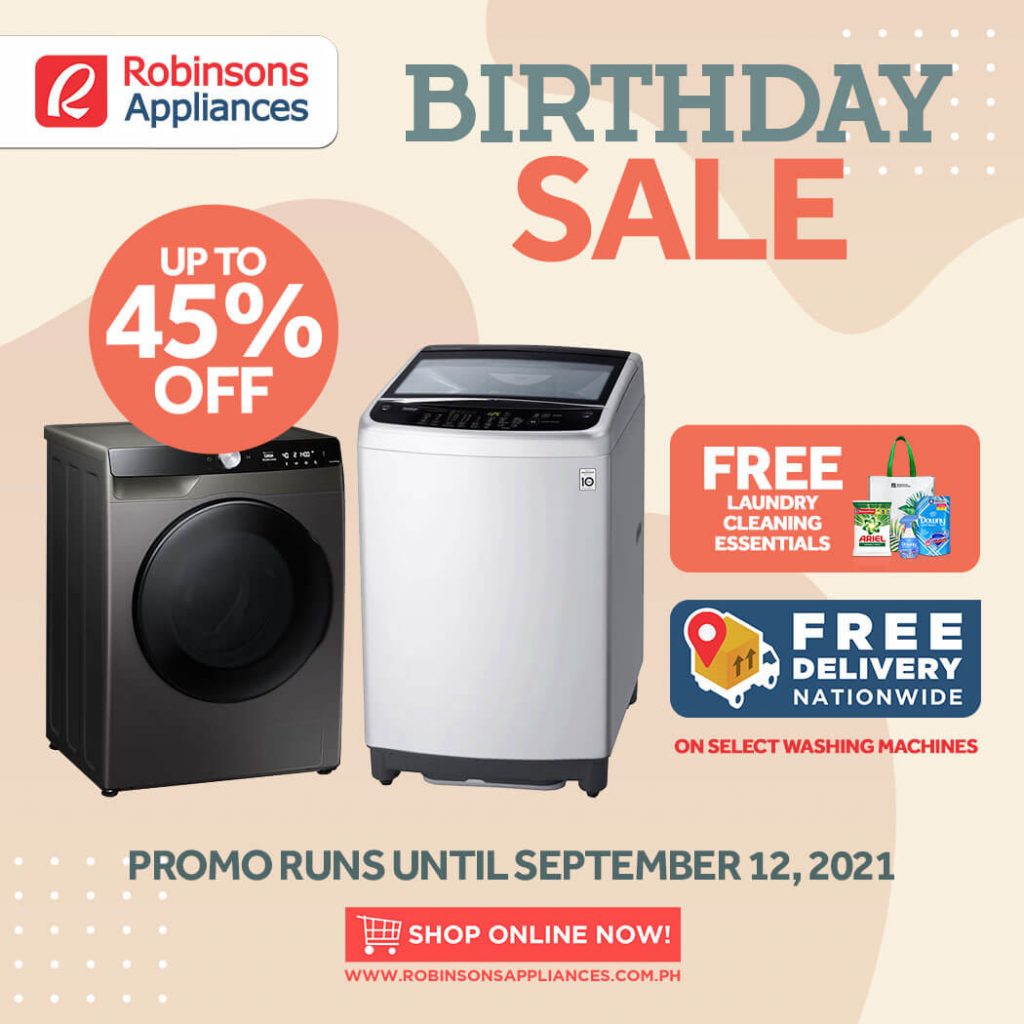 Cook and Eat Meals Together
Giving time where the entire family can work together in the kitchen and create meals together is an excellent way to pause, catch up, and make a connection with each other. Working in the kitchen together also teaches kids kitchen skills and soft skills like collaboration, communication, and teamwork.

Eating together, on the other hand, makes kids feel they are given time. This makes them feel loved, secure, and valued. Injecting mealtime conversation offers kids the opportunity to talk about their day and even share their plans and aspirations.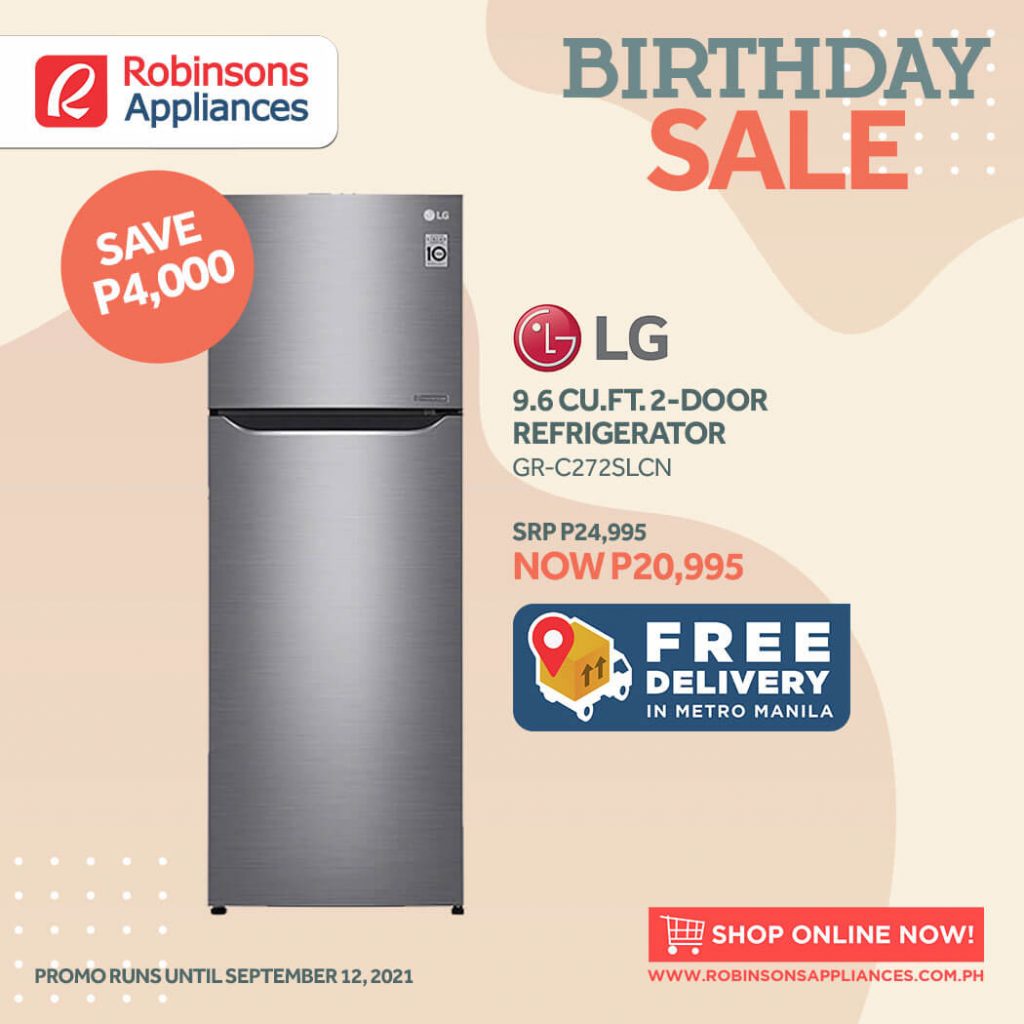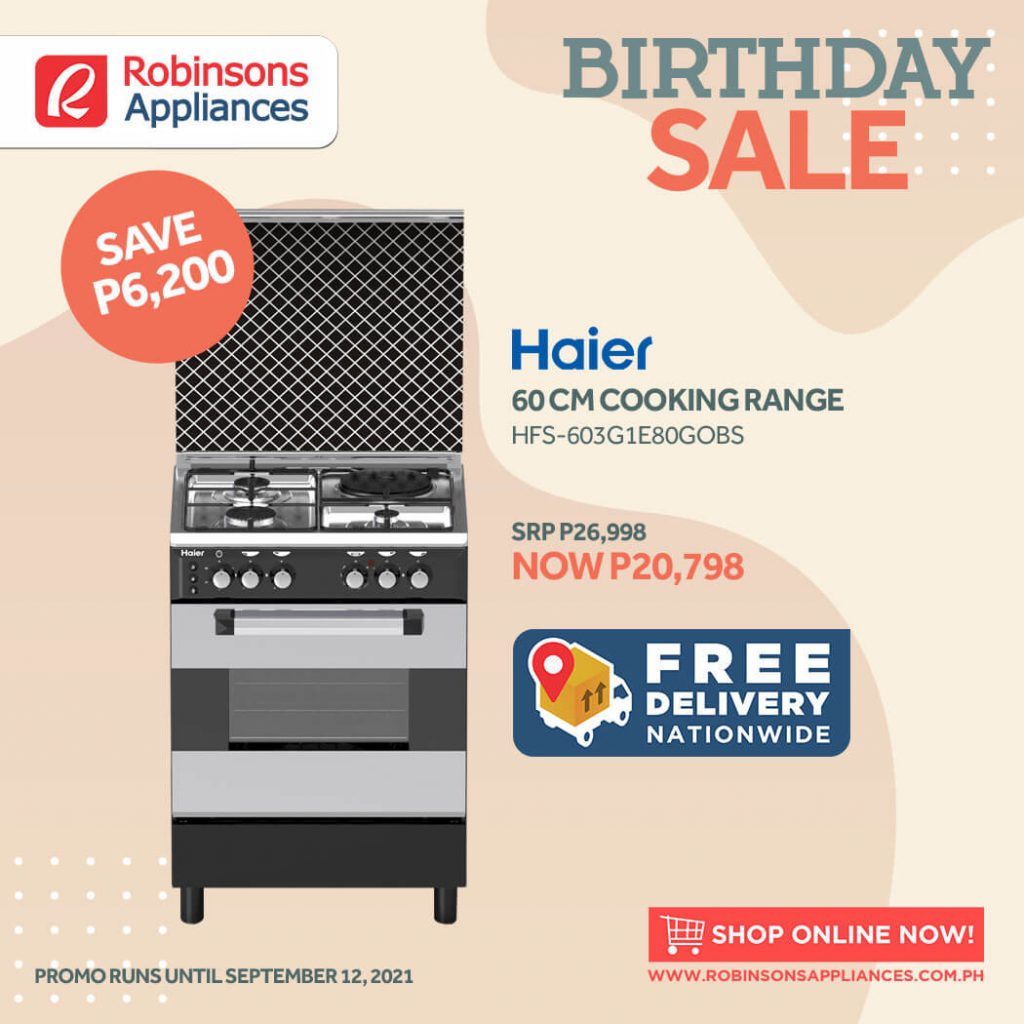 Working in the kitchen is a lot easier and rewarding with innovative technology readily available for us. Such sets of appliances like refrigerator and cooking range help change the way we prepare and store meals. There are many choices available for us, and again, we may find some of the best options at Robinsons Appliances. Its month-long Birthday Sale gives up to 50% off on a select set of kitchen appliances with exclusive freebies, additional Go Rewards points, and free delivery nationwide.
Family time well spent
Set aside time for family. It may be quite tricky how to, but it is possible. More than strengthening the bond, developing the time for the family provides warmth and support for each member. Simple ways like watching a television program, cooking and eating together, and even doing chores allow parents to communicate with their kids, laugh even, and hear their sentiments. Such time spent with the family builds the youngsters' character, improves their self-esteem, and knows their value. And always remember that kids thrive where they feel loved. It is best to invest in those who mean the most to us. It helps big time, too, to opt for the best modern technology that helps us make life easier and help us have that added time for our family.
Momi Berlin Directory
Robinsons Appliances Website | Facebook | Instagram