Essential Appliances for Start-Up Families
"Liberty, when it begins to take root, is a plant of rapid growth."



Indeed true. When my husband and I decided to live independently, we were able to feel proud of our decisions and feel our growth. We may have a small house, but we are pleased to pay for our rent, bills, and grocery. We felt the importance of our hard work to earn for the family. And yes, we always talk about and weigh our options before coming up with a decision. We are cautious with our purchases as every peso counts. And that includes the first appliance we had as we started our family.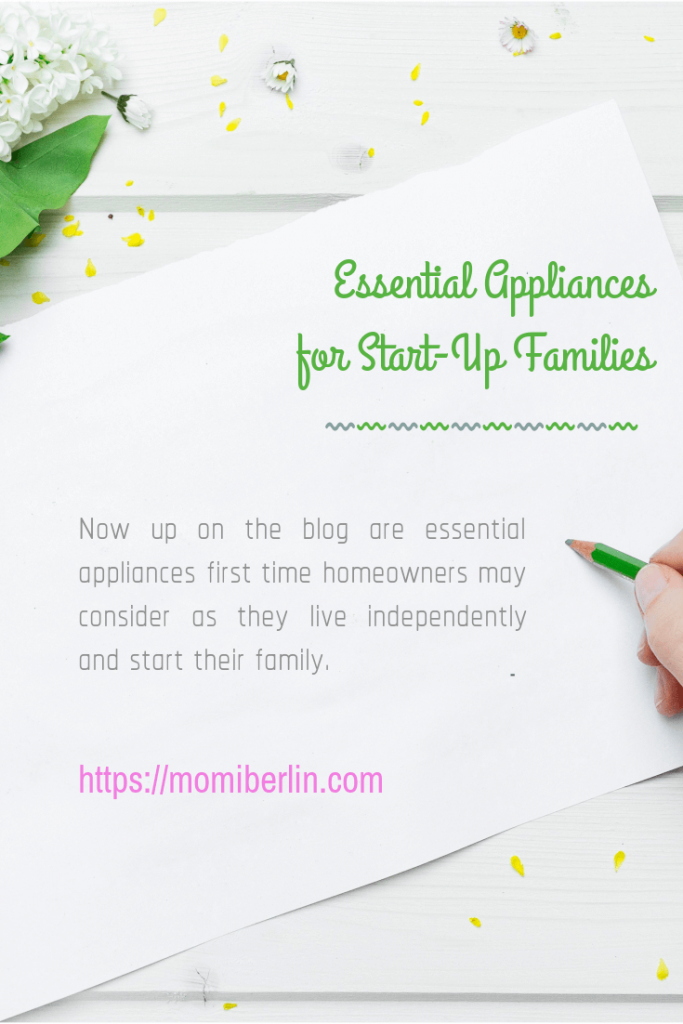 Looking back, we slowly fill our tiny home with essentials. We never were in a hurry, though, to complete our list. After all, our priority at that time and even until now is the boys' education. Thus, we always focus on items that would bring the most value and happiness.
Refrigerator
We consider a refrigerator an essential appliance. With a fridge, we can enjoy a cold drink. We may also cook extra food and have leftovers, reducing the amount of food preparation. We can definitely save time visiting the market every morning to buy vegetables and meat. With a refrigerator, we can stock up on meat and some grocery items. We could even have ice cream and popsicle sticks!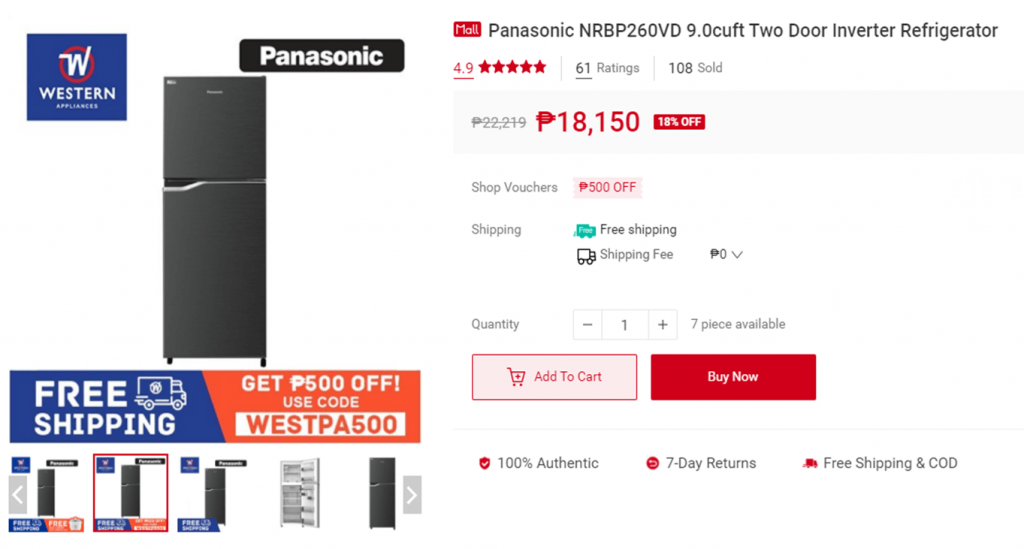 Among the many choices, we opted for the Panasonic 9.0cuft Two Door Inverter Refrigerator. More than its slim design, it has no frost and prime cooling features. The freezer is on top with a portable icebox. I also love that it is so spacious it could accommodate almost everything a family of five needs. Love, too, its metallic diamond black body.  
We bought our refrigerator at a Western Appliances branch. Now, one could quickly check out this kind of model via Shopee. How convenient that can be! And Shopee also delivers within Metro Manila.
Automatic washing machine
With technology evolving every day, our daily chores have been made easy. Husband would often say that we need to take advantage of technology, and so we did. With the many household chores and child-rearing we need to attend to, having a washing machine would bring some respite to our busy lives. But we didn't consider just a washing machine; we opted for the automatic one.
An automatic washing machine can help us multitask in a way one never thought was possible. We may do other tasks like cooking or mopping the floor while our clothes are being washed in the machine. We also do not need to return to and fro to transfer the washed clothes to the dryer. The automatic washing machine would do all the soaking, washing, spinning, and drying! We will just come back after the wash cycle is over and need to dry the clothes on the clothes pin.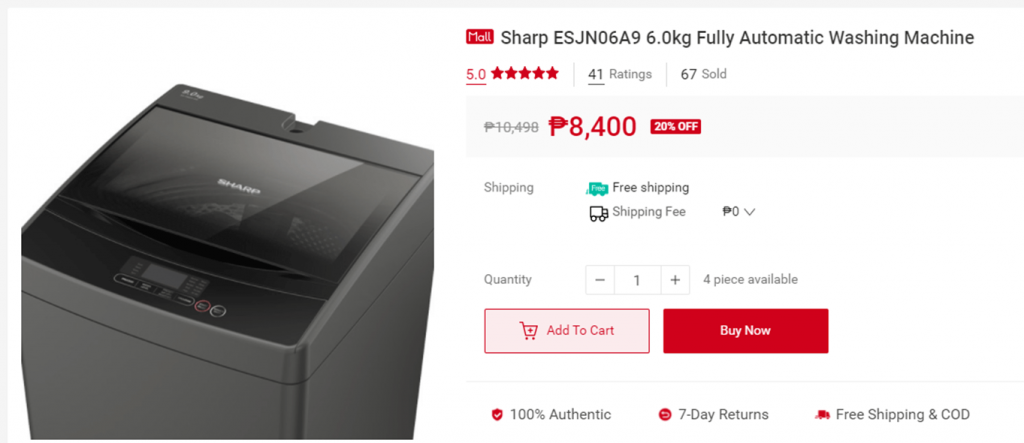 Among the many options available, we go for a Sharp 6.0kg Fully Automatic Washing Machine. This top load washing machine has advanced functions like air dry, memory, stainless steel tub cleaning, and child lock feature. It also has a dual filter and low water pressure valve, which make our washing convenient and practical. Love, too, its sleek look. 
Television
We consider our family hardworking, and we deserve a television set as a form of entertainment. It's nice to have one while the family gathers in the living room. Often, too, when this mother is alone, and the boys are at school, we keep the television on. It comforts us to hear someone talking in the background while we cook or clean the house.
I love that most of today's television sets all look sleek. Upon browsing Western Appliances at Shopee, we are easily impressed by the ultra-slim and DBX sound enhancement features of Haier 49″ UHD Digital TV. Should we buy a unit, we will prefer this one.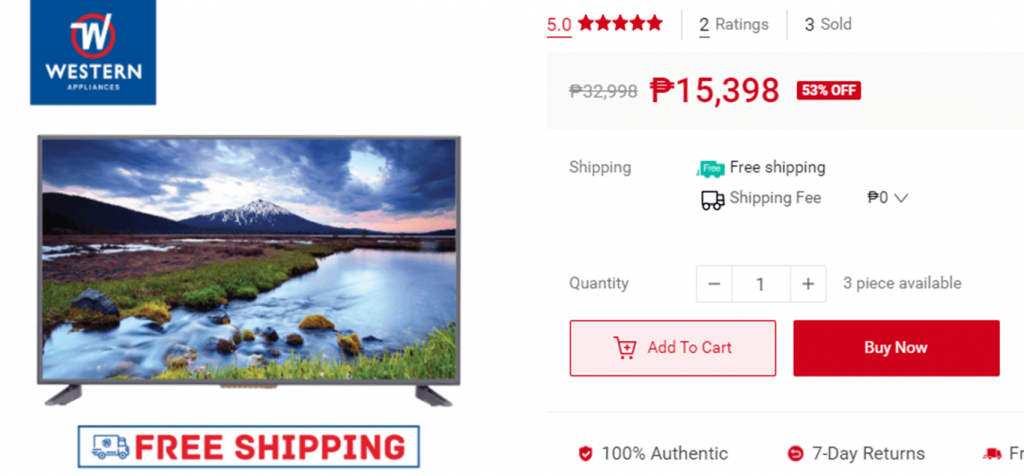 58% off on 8.8 Mega Flash Sale
All these appliances are available on Western Appliances via Shopee, and we could enjoy up to 58% off on 8.8 Mega Flash Sale. But first, we need to download the Shopee App on Play Store or App Store. 
A refrigerator, an automatic washing machine, and a television set, among other appliances, enhance our lives. We also consider these as essential appliances that, without them, life would be different. How about you, what are the first pieces of appliance you bought when you started moving out of your parents' place?