Work and study from home have become the new normal since the pandemic happened. We may say that we adjusted pretty easily, as my husband and I left the corporate world four years ago to work freelance. Since the boys are a bit resilient, they were able to adapt to the change and embraced the new normal of schooling, too.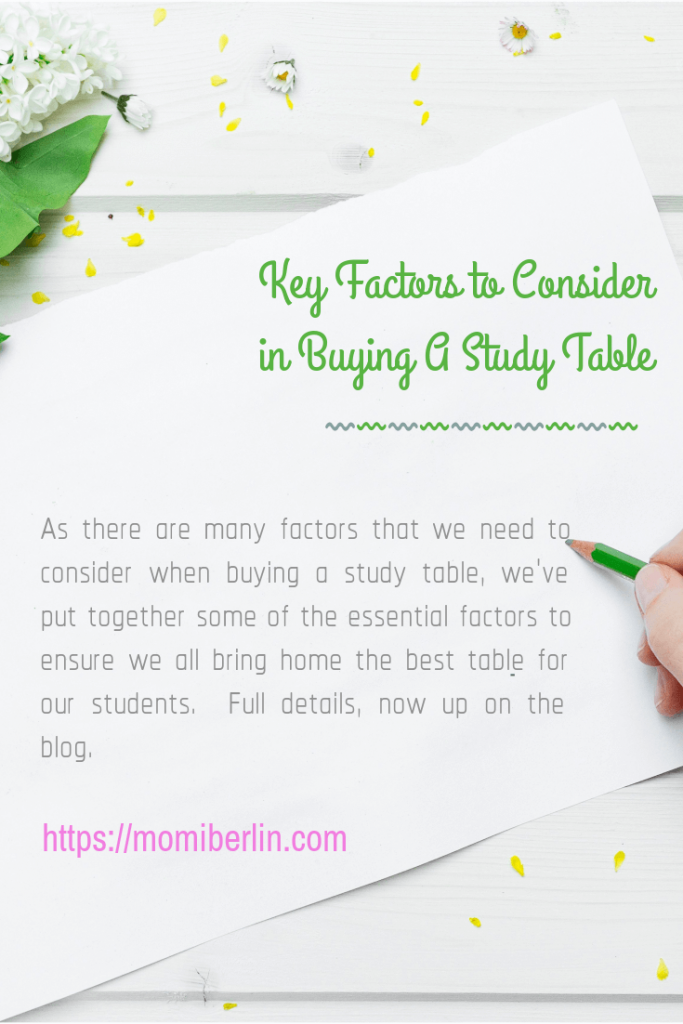 As COVID-19 has forced schools and teachers to change the way they educate students, part of the first essential purchases we made was the study table for the boys. And since the two little ones were about to enter school, we also considered their needs. 
Considering the limited source of income, though, we need to be careful of our spending. Thus, we think over a hundred times if a purchase is necessary or otherwise. And for us, a study table is not a luxury. It is a necessity that each student has his study area.
Having a dedicated area for study will help one sharpen his mind and improve his concentration. Also, he will be less likely to be under disturbance by other people when he studies at his designated table and not at the family's common table like the dining or living room.
We would also want to give the boys the freedom to personalize their study space. They may add memo boards to help them stay organized or focused. We know staying at home for weeks and months may be too much already; thus, at least with their study area, they can explore more. Of course, we also want them to give a school vibe, even in a home setup way.
As there are many factors that we need to consider when buying a study table, we've put together here some of the essential factors to ensure we all bring home the best table for our students.
Size
The right size for a study table depends on the needs of the student. We need to consider the books, notebooks, and writing materials he brings to every class discussion. In the case of our four boys, they all use a laptop; thus, we need to consider the space it will consume, too.
We do not want the boys to share in one table; thus, space is a significant factor, too. We have also considered the space of the boys' room and how to arrange each table without disturbing each other during class. 
Style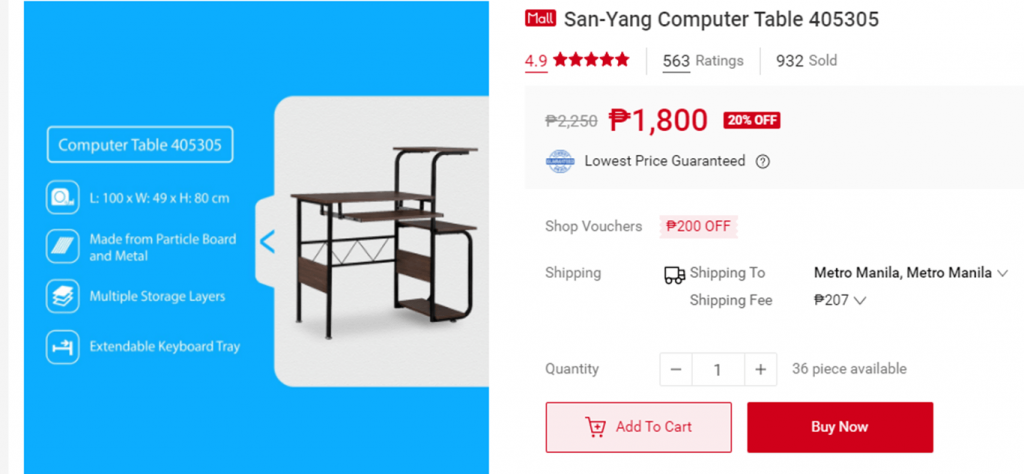 We want a plain table where the boys can put their school needs. It must be made of quality wood so it will last many years. We are more particular about the color as we want everything coordinated. For this kind of requirement, we found our match in San-Yang Computer Table 405305. It is made from Particle Board and Metal. It is easy to assemble, easy to clean, stylish, and multifunctional!
For the boys' study table, we prefer to buy a modular cabinet to place under instead of buying one with a built-in drawer. Since modular cabinets are somewhat expensive, we just opted for the San-Yang Side Table FST1608 SY. This side table is made from Particle Board, Metal Frame, and PVC. It provides an easy way to keep the boys' study area looking not too cluttered. The side table is also an excellent option to store school supplies and books.
For a more functional type of storage, we see the San-Yang Children Cabinet FCC30 as an excellent option, too. It may function as ample storage for our children's things all in one place. 
Budget
Yes, budget plays a vital role in the selection of our table design. From the many online shops, we love best the study table from San Yang Furniture. Aside from affordable pieces, which range from P 1,000 to P 2,400, San Yang furniture is durable.  Plus, we don't need to travel far to look at the design and buy. We also do not need to worry about delivery. We all did our shopping online via Shopee. Just make sure you have the Shopee app installed. 
Are you looking for that high-quality study table for your kids? Download the Shopee app now via App Store or Play Store, and marvel at all the deals, promos, and discounts on the 8.8 Mega Flash Sale! Yes, San-Yang Official Store goes up to 20% off at Shopee's 8.8 Mega Flash Sale!