We recently launched a book. We plan to do a series of Facebook live among other strategies, to make our book known as well as for others to know more about the authors.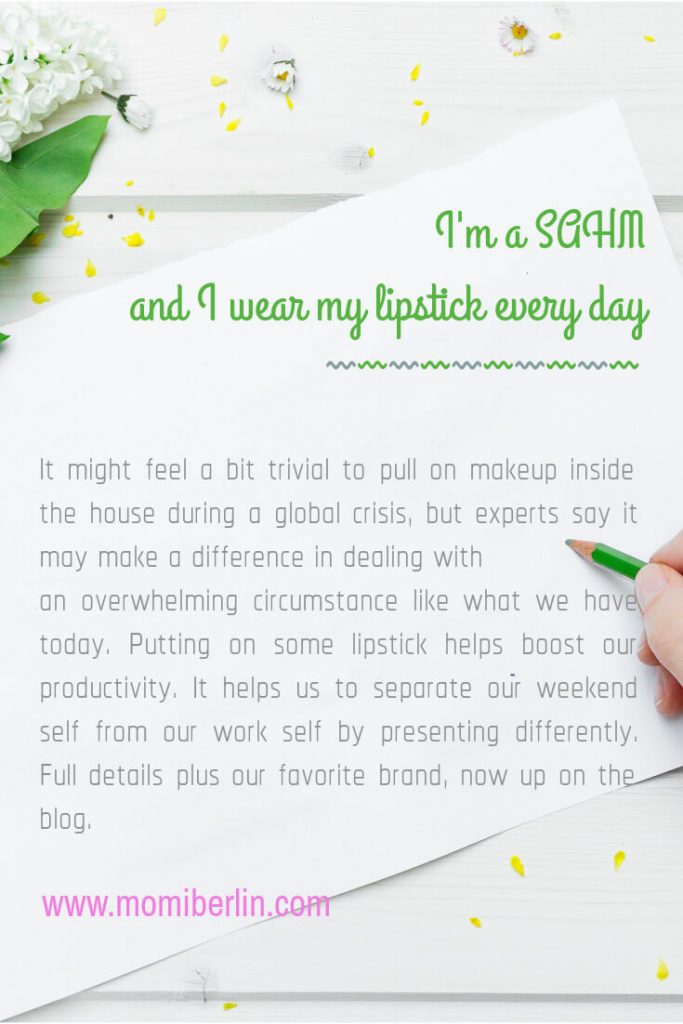 This morning, as we review the outline, one question made us reflect on life.
What makes stay-at-home mom (SAHM) life different in this time of pandemic?
Before the coronavirus struck, being a SAHM meant finding time to take a nap once in a while. It meant attending playdates and even birthday parties. It meant going out with a date with girlfriends and even attending school activities. We can go out, only that we have to plan everything to do that. But at least, we can take a break.
Today, our movement is so limited. Staying at home sometimes feels excessively burdensome. There are times we need air, but because of the quarantine protocol, we can't go out.
Being a SAHM at this time of the pandemic, for us, is a little bit harsher than the situation before.
But life goes on and as a strong mom, we can't remain feeling unmotivated and depressed. If you think you're like us living the same life for ages, it isn't too late to make life meaningful, silly perhaps, and even spark happiness.
How about put on some lipstick?
We are not kidding
Lipstick can give you a boost in the most adverse situations.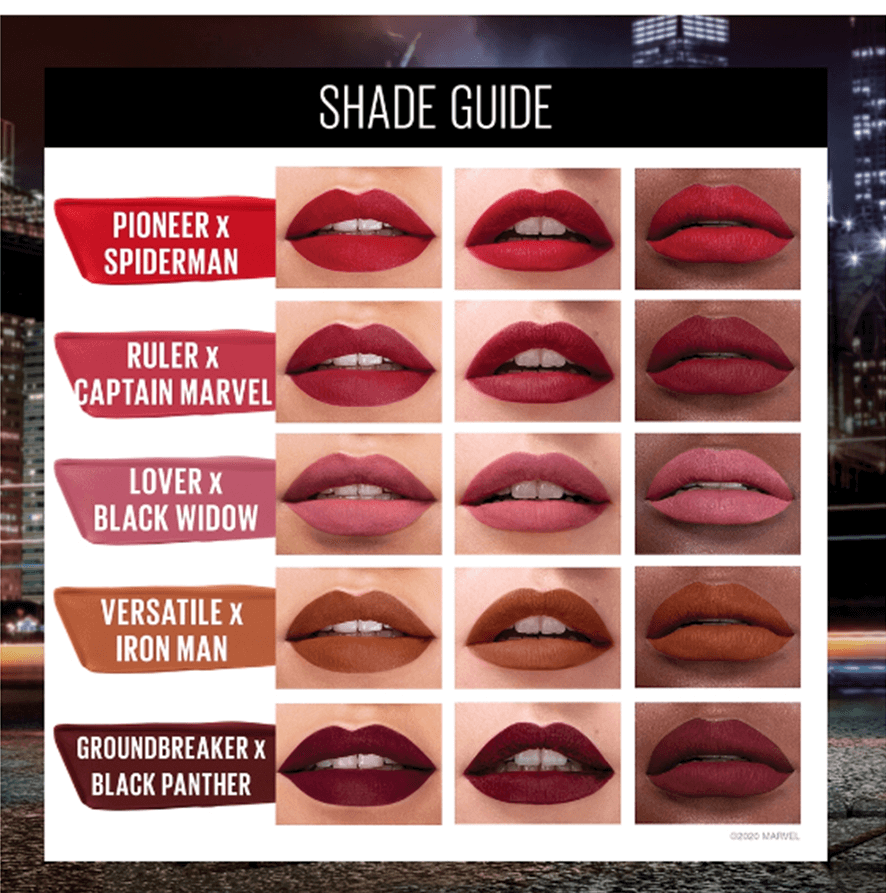 It might feel a bit trivial to pull on makeup inside the house during a global crisis, but experts say it may make a difference in dealing with an overwhelming circumstance like what we have today. Putting on some lipstick helps boost our productivity. It helps us to separate our weekend self from our work self by presenting differently. Further, even a dab of lipstick helps us treat the day like a workday versus the weekend when we are so busy with house chores.
It happened to us, thus sticking with it. After taking a bath, we put some color on our lips. It feels incredible what a little blush on the cheek and color on the lips can do for our general attitude.
One brand we love right now is the Maybelline Marvel Superstay Matte Ink! Yes, you've read it right.
Marvel and Maybelline have assembled a limited-edition makeup collection.
It features the beauty brand's bestsellers decked out in superhero symbols, namely, Pioneer x Spiderman, Lover x Blackwidow, Groundbreaker x Black Panther, Versatile x Ironman, and Ruler x Captain Marvel. All shades promise food-proof, fade-proof, and transfer-proof. This mask-proof lip ink can also leave us with 16 hours of no retouch!
This highly pigmented matte lipstick, though, is for a limited edition. Grab yours now at Shopee.
Another Maybelline Marvel item we love is the Maybelline Marvel Instant Age Rewind. Its superpower is its HALOXYL, or it lightens dark spots. This, by far, is the best concealer we've tried.
Perfect for oily skin, Maybelline Marvel Instant Age Rewind fully covers our acne scars and even pimple marks! We use it not just to hide blemishes but also to erase dark circles, and even for contouring.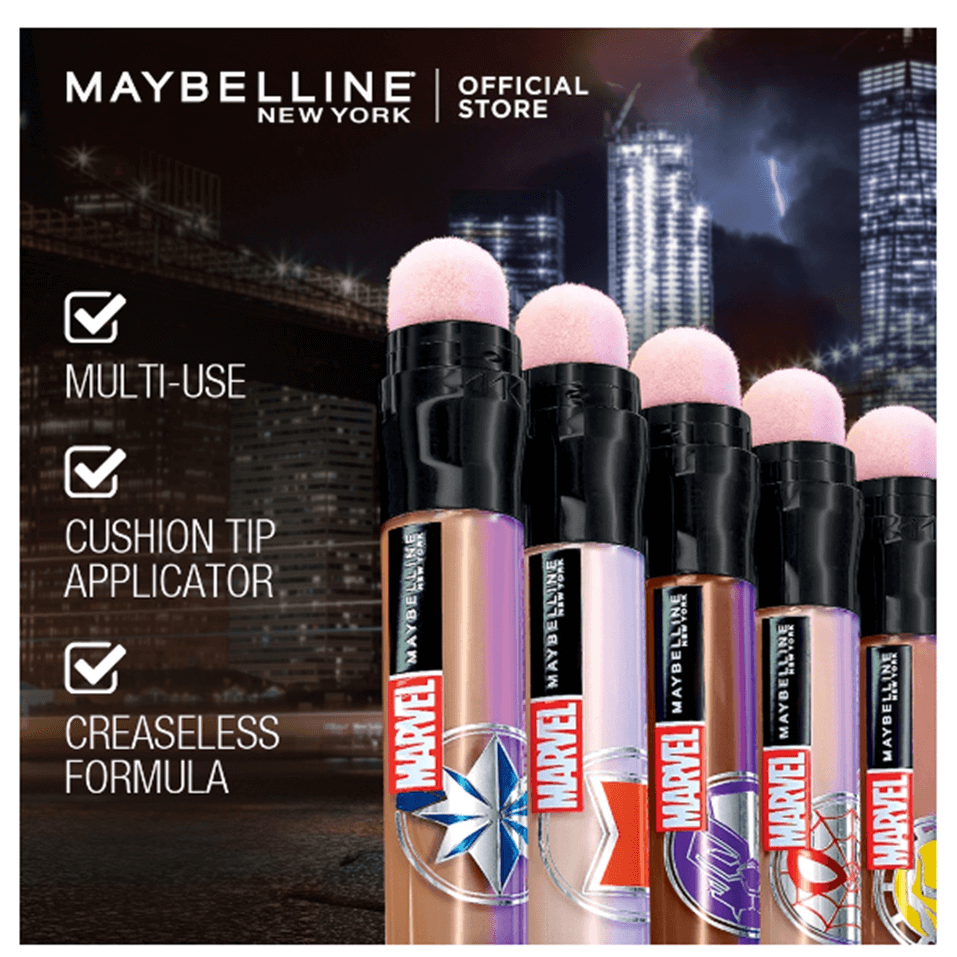 It has a cushion tip applicator to make sure that even just a tiny dab goes a long way. The Maybelline Marvel Instant Age Rewind, just like the Superstay Matte Ink, is for limited edition only and is available via Shopee. Better download the Shopee app now for free from the App Store or Google Play.
Wear yout lipstick even at home
Though we've been doing and living the same things for too long at home, we shouldn't let our daily routine limit our growth and happiness. Try putting some makeup even at home. This isn't vanity but sanity. And aside from making you feel confident about yourself, sometimes, even a little bright color on the cheek and lips make it more appealing to our spouse.