FREE Korean Cooking Class and more
Metro Manila and most of the Philippines return to lockdown mode to prepare for a possible surge in COVID-19 cases because of the Delta variant. With only essential establishments allowed to operate and public transportation suspended, it is expected that most of us remain indoors. This makes a perfect opportunity to take advantage of online classes to learn something new or level up our skills. Timely that The Maya Kitchen announces its list of Cooking Classes.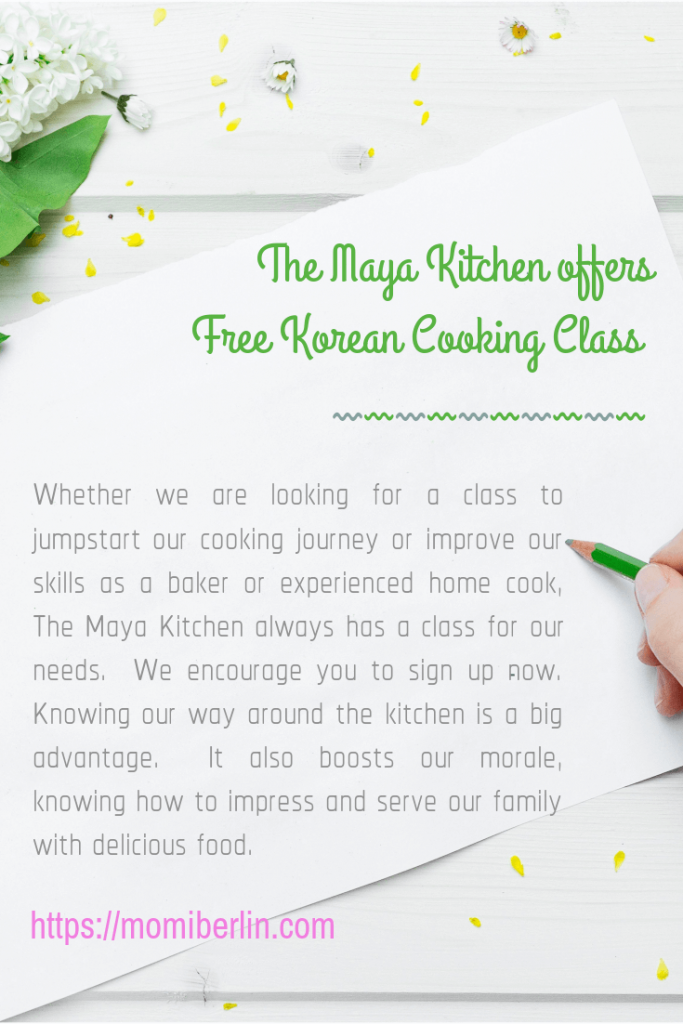 Free Korean Cooking Class on August 14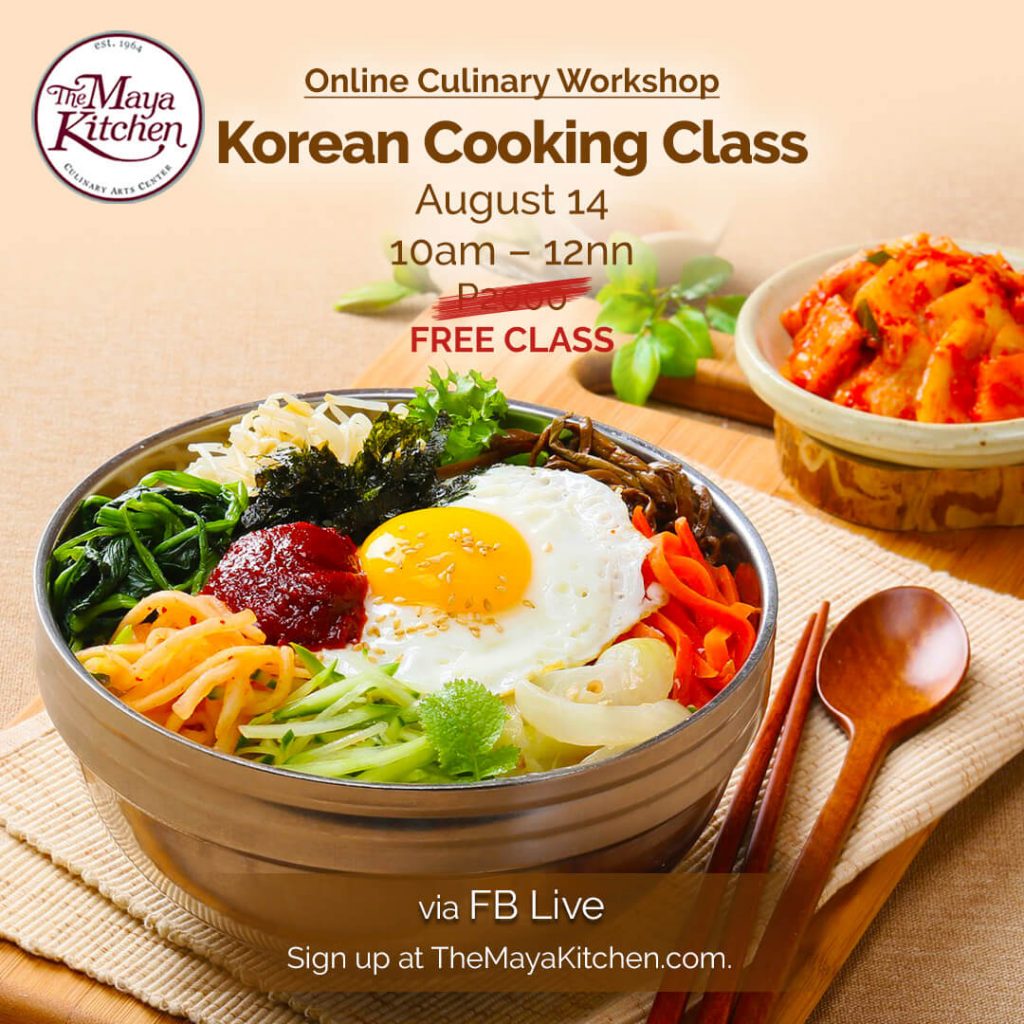 On August 14, Saturday, 10 AM to 12NN, we can learn how to prepare authentic Korean dishes we usually see in our favorite K-dramas. The Maya Kitchen will teach us to cook bibimbap, the famous Korean dish of mixed rice topped with meat and vegetables. We can also learn to prepare banchan or Korean side dishes. The cooking class is FREE via The Maya Kitchen Facebook Live. 
The Maya Kitchen also has a great slew of classes for the rest of the month!
Easy Cooking Ideas for Menu Planning on August 28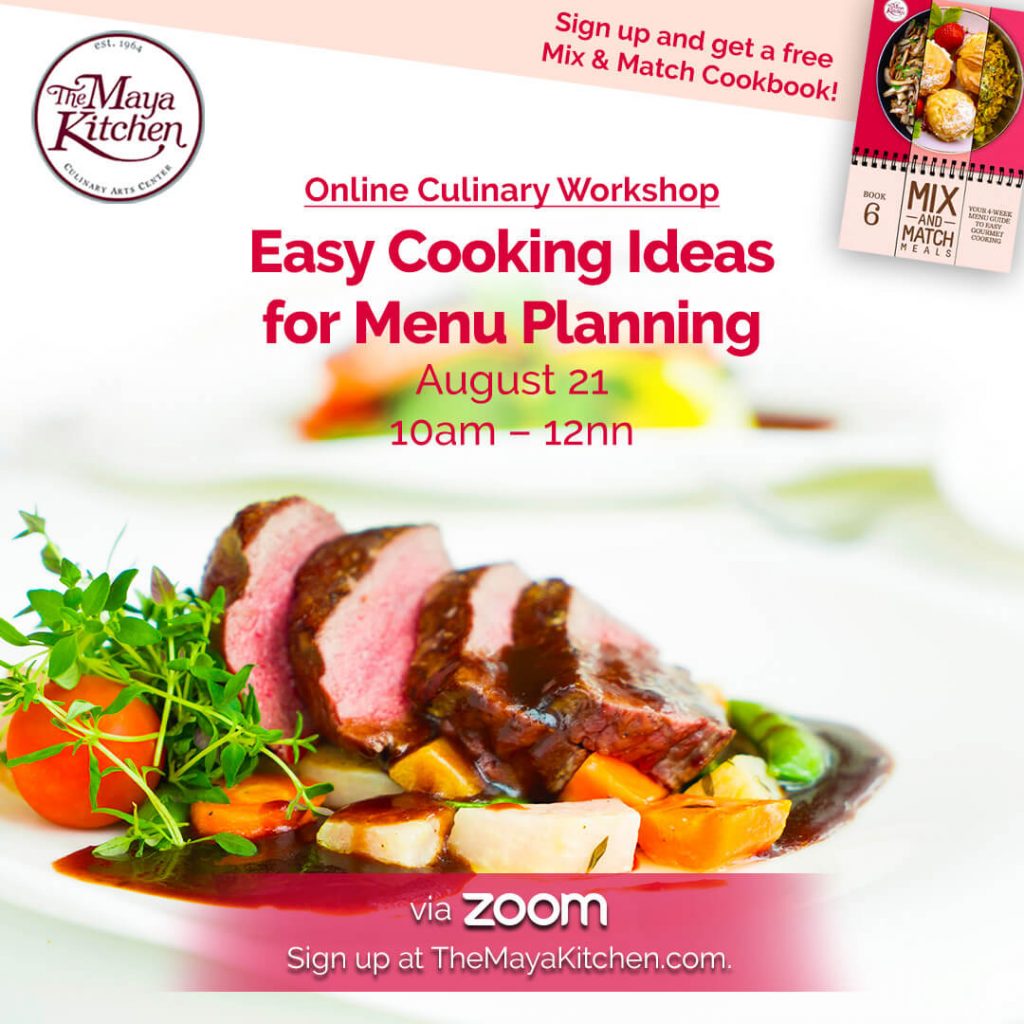 On August 28, 2021, Saturday, 10 AM to 12 PM, The Maya Kitchen will teach us how to prepare a meal plan to serve our family three times a day. Through the Easy Cooking Ideas for Menu Planning, we can cook along with The Maya Kitchen's very own Chef Cha. All enrollees will also receive for free a copy of The Maya Kitchen's best-selling menu-planning cookbook, Mix & Match Meals Book 6: Your 4-Week Menu Guide to Easy Gourmet Cooking. This fully interactive Zoom class is P2500.
Tempura And Karaage Cooking Class on September 4
If you are into bento box making just like us, be sure to attend the September 4 Tempura And Karaage Online Cooking Class. This Saturday, 10 AM to 12 PM will walk us through in making Chicken Kaarage (crunchy deep-fried pieces of marinated chicken), and Ebi and Vegetable Tempura (shrimp, and veggies lightly coated in batter and deep-fried to crispy perfection). The class is also P2500 via Zoom.
Improve cooking skills or learn your way around the kitchen
As a homemaker, we love how The Maya Kitchen continues to offer quality cooking and baking classes online, whether to help us improve our skills or better learn our way around the kitchen. These online classes are all facilitated by a chef instructor who will patiently provide step-by-step coaching for every recipe. Of course, he is there to answer our questions, too.
So whether we are looking for a class to jumpstart our cooking journey or improve our skills as a baker or experienced home cook, The Maya Kitchen always has a class for our needs. We encourage you to sign up now. Knowing our way around the kitchen is a big advantage. It also boosts our morale, knowing how to impress and serve our family with delicious food. 
For the complete list of course offerings, log on to www.themayakitchen.com or e-mail contactus@themayakitchen.com.
Momi Berlin Directory
The Maya Kitchen Facebook | Instagram | Twitter