Quick and easy Pancit Canton
Looking for an easy-to-follow recipe for Pancit Canton? Read on.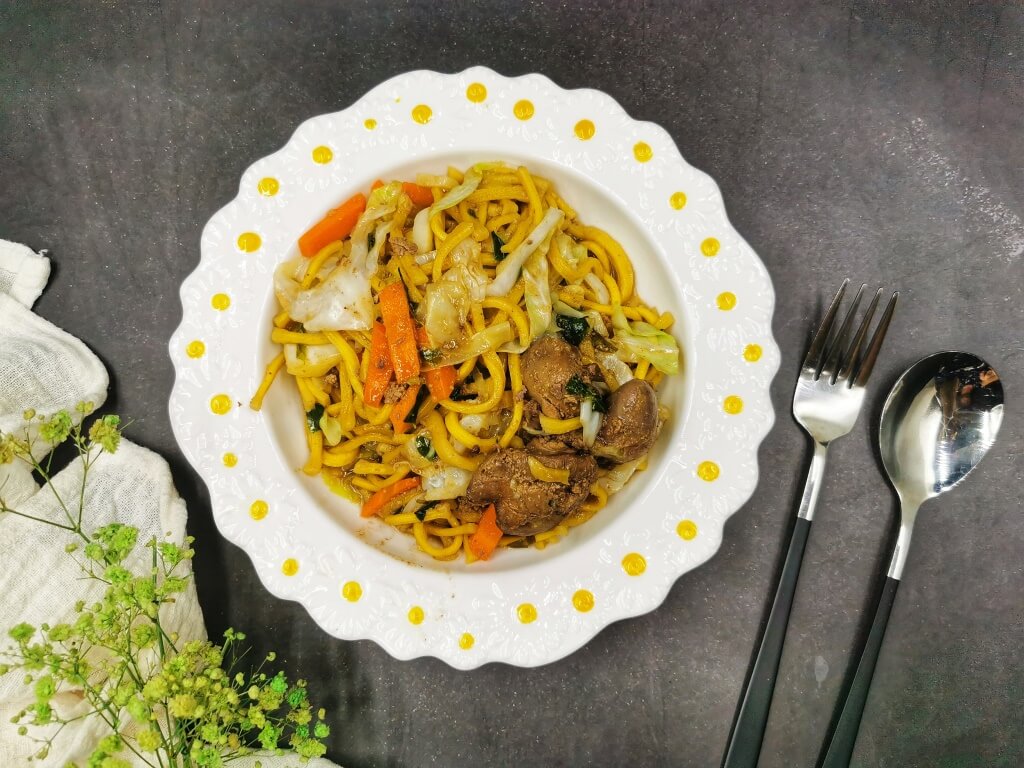 At times we feel it's a race of time and we need to prepare breakfast, we always opt for pasta or noodles. Noodles are quicker to cook than rice, hence its name pancit derived from Hokkien "pian i sit" which means "something conveniently cooked fast."
A dish of pancit can turn into a balanced meal as well, if prepared intentionally. For instance, putting in chicken meat adds protein to keep us feeling full, while vegetables like cabbage and carrot provide nutrients and additional fiber.  
Pancit for buenas suerte
Pancit Canton is also often served on birthdays because, in Asian Culture, it symbolizes long life and good health. The long noodles represent the threads of life and, ideally, must be eaten without being cut to preserve the fortune of a long life. Our mom taught us not to cut short the pancit as the legend might be true.
We always associate eating pancit canton with welcoming good luck in our abode. True enough, we feel luck is indeed in our house whenever we have pancit. And speaking of good fortune, one flour stick brand we love is Buenas Pancit Kanton.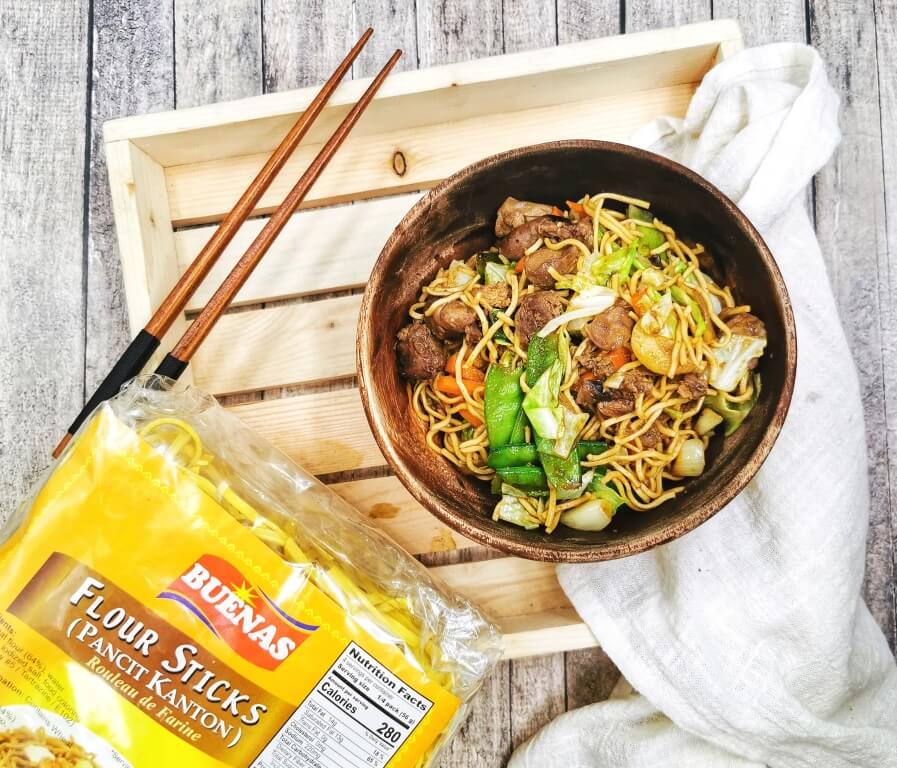 Buenas is a world-class brand offering only the best and quality-packed food products for local consumption and international export. We recently tried its Pancit Kanton, and it never failed us. Its savory deliciousness has a hint of sweetness and lemony tang. The noodles aren't mushy or sticky, just have the perfect firmness. And what we love about Buenas Pancit Kanton? Its flat noodles can easily absorb the flavors, making the dish ow so delicious and satisfying.
Allow us to share with you our pancit canton recipe, which our family loves so much.
Easy-to-follow Pancit Canton Recipe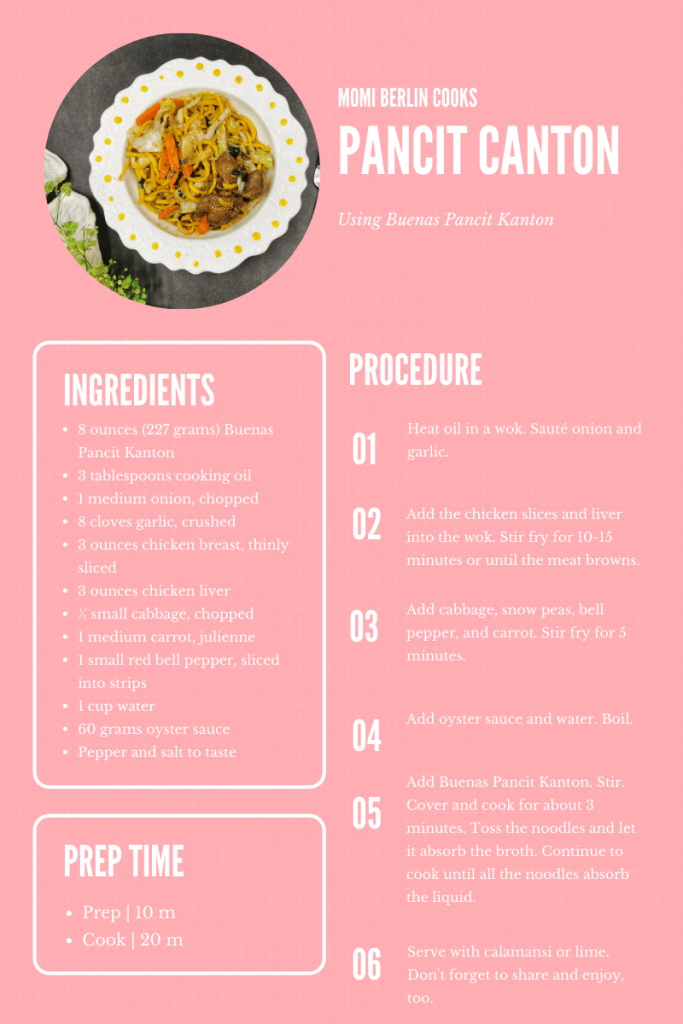 Momi Berlin Directory
Buenas PH Facebook | Instagram