We love pasta
We love pasta.  We could have pasta every day for a week, and the kids would still eat in gusto.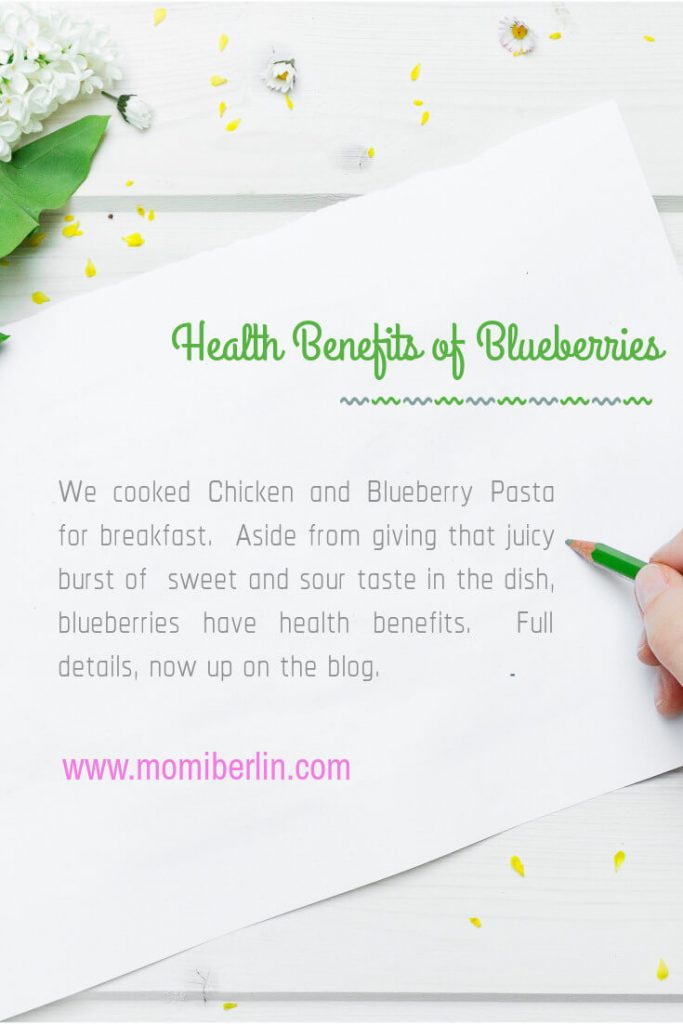 Perhaps because it is so versatile, we could create a dozen and more pasta recipes in different sauces. It may be sauteed, baked even, or drizzled with virgin olive oil. We could even add fresh meat or seafood and even canned tuna, corned beef, or corned chicken. It's even delicious simply boiled and tossed in gourmet tuyo.
We also love that pasta comes in different sizes and shapes. From spaghetti to penne, fusilli, macaroni, and ravioli, they are just a delight to serve and eat. Ow, we so love the sight when the boys would eat spaghetti, for instance. They would twirl their fork and wrap the spaghetti around the utensil as they turn it. And after a few forkfuls of spaghetti, their mouths are all but messy yet cute. Love it, too, when they slurp strands of spaghetti into their mouth "Lady and the Tramp"-style. It means they so enjoy their food and the company of their family.
Another beautiful thing about pasta dishes is that we don't need to be a master chef to rustle up a plate or two. We could also make it extra filling and healthy by adding vegetables, fruits, and berries.
Yes, berries.
We love blueberries
Firstborn loves blueberries that every time we do our grocery shopping, he would grab a bag of frozen U.S. blueberries. Yes, frozen U.S. blueberries are always readily available throughout the year in supermarkets nationwide. We prefer the frozen blueberries from the U.S. because they are frozen straight from the farm, locking in all the nutrients, freshness, and flavor.
And since blueberries are delicious, beautiful, healthy, and versatile, we tried to add a cup of them to our usual pasta recipe. The pasta turned truly delicious and it opened our taste buds to all of the fantastic things we can cook with blueberries!
We love Chicken and Blueberries Pasta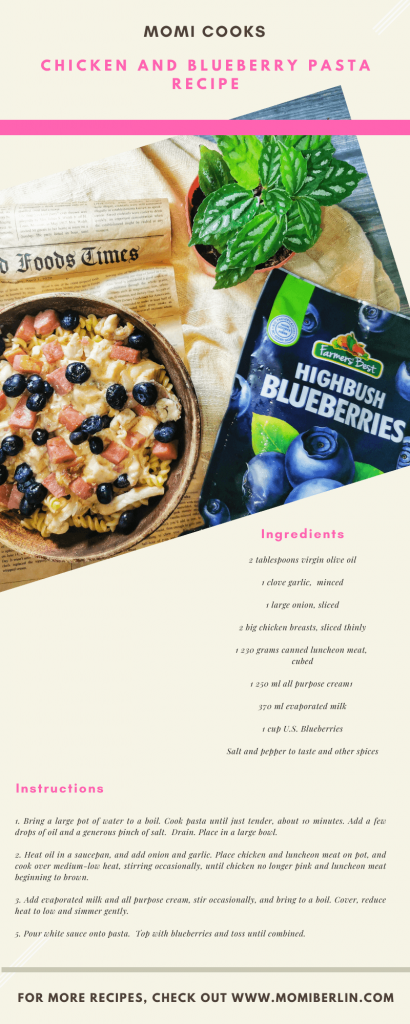 We love the health benefits of blueberries
The blueberries in our pasta made the dish into a light and satisfying breakfast. It is great for potlucks and even as a gift to relatives and friends. 
Aside from that juicy burst of sweet and sour taste in the dish, blueberries have health benefits, too.
These little blue berries are a great source of immunity boosting-vitamin C, plus vitamin K. They are also loaded with manganese for bone health and dietary fiber for improved digestion. Blueberries may yield even more healthy goodness than we know. For one, research shows blueberries have a category of phytonutrients called polyphenols, which are known for their antioxidant properties. Scientific research on benefits to cardiovascular health, insulin response, gut health, brain health, physical exercise, and other areas are also being conducted.
We love blueberries on pasta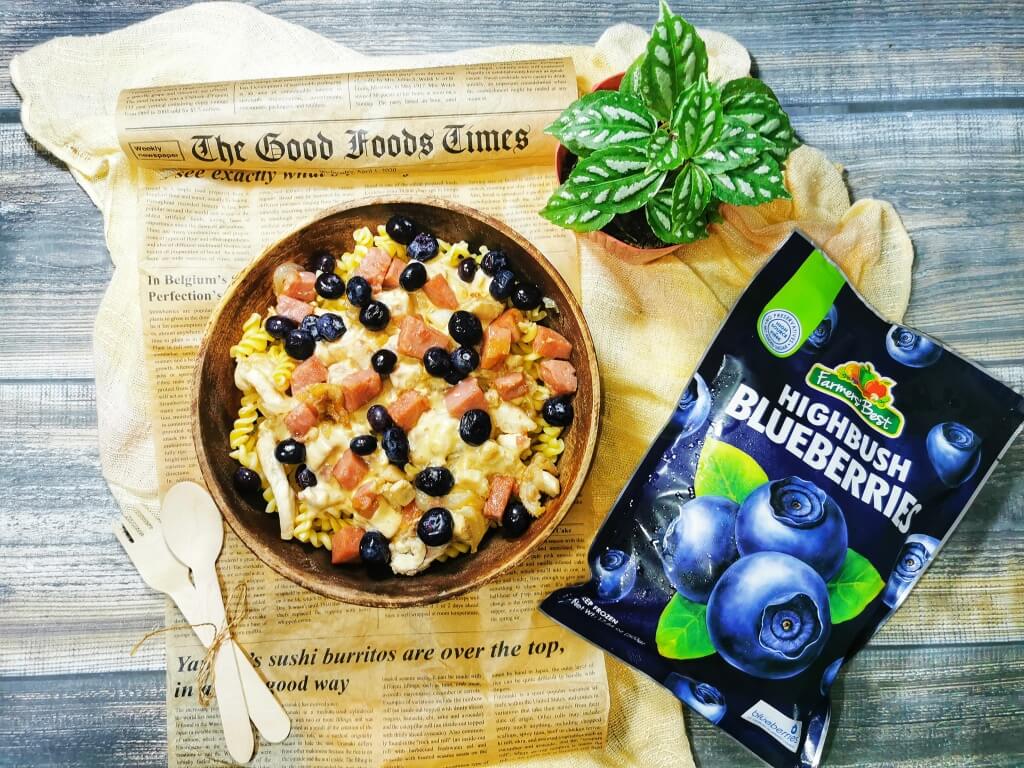 Blueberries may either be enjoyed as is or added to your snacks and dishes. They make for a healthy fruit break with only 80 calories in one cup. If you need to power through your day, mix them with yogurt, oatmeal, or cereal for breakfast.  You see, the options are so endless.  And just recently, we've discovered blueberries add some zesty-sweet flavor to our pasta.
You can find Farmers Best Frozen Highbush Blueberries in the frozen section of supermarkets everywhere. If you frequent Rustan's Supermarket, they also offer frozen U.S. blueberries like Essential Everyday and Sunny Select.
Now, here's an invitation. Bring that blue love home on your next grocery visit, and you may even get the chance to win three packs of frozen U.S. Blueberries. How? Stay tuned to our Facebook Page announcement. As of now, allow us to garnish this chicken and blueberry pasta with cheese and start twirling away.
Momi Berlin Directory
U.S. Blueberries Philippines More Info | Facebook | Instagram