Avoid costly roof repair
Summertime has always been saved for beaches, barbecues, and travels. With the pandemic we are all facing, it is prudent to stay home and tackle those home improvement projects instead. After all, the summer months are the ideal time to assess, repair, and make upgrades to homes. Because before you know it, the warm-weather days slip by, and your house isn't ready for the wet days. Remember, your family would suffer the most when there are unattended leaks, for instance.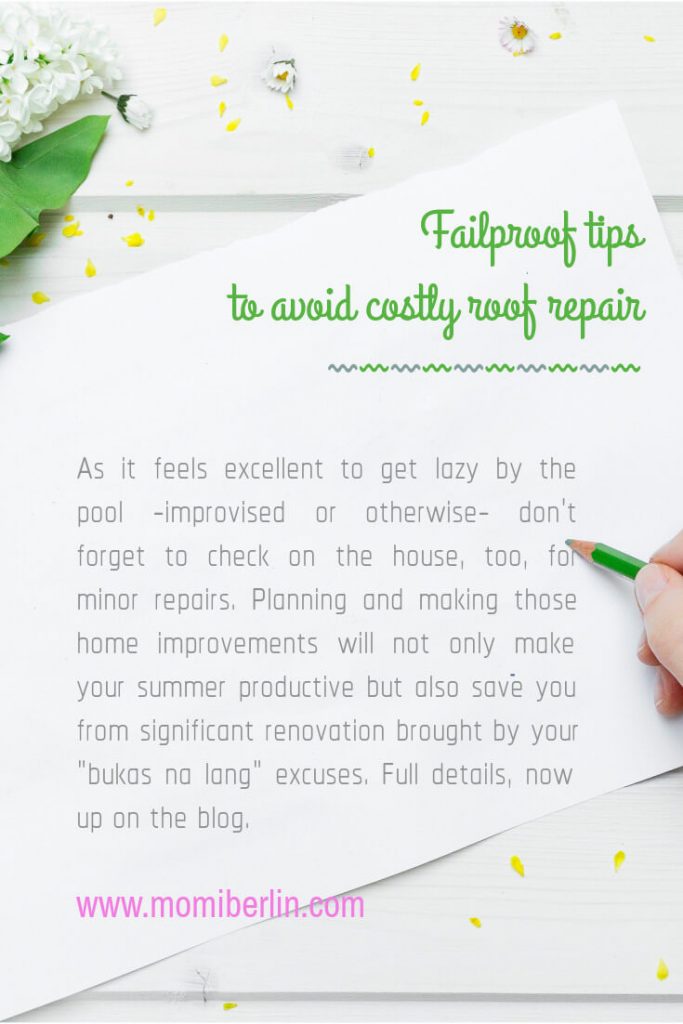 Yes, of all the house parts, the roof is the most vulnerable to the rainy season. The roof, too, is an essential aspect of any building structure as it protects the family underneath it; thus, we must give it love. We have listed here ways to check for some roofing problems and how to avoid them.
Clean roof and gutter
Best to regularly clean the roof and gutter and get rid of dried leaves and twigs. They may seem harmless, but when they accumulate and block filters, they will cause constricted flow of water to the downspout, which in turn will cause water to overflow into the eaves ceiling. This may cause significant repair costs if left unattended.
A handy tip: install a stainless screen on the gutter's opening to prevent dried leaves from accumulating inside. 
Check for leaks
The best way to check for damages on the roof is to look for water marks left behind by a previous heavy downpour. If there are none, pour water on the roof and gutter to locate exactly possible leaks.
Remember, not giving time to repair even the tiniest leak may cause problems in the long run.
Patch leaks
For small holes, patch up immediately. It is cheaper to repair small leaks than damages aggravated through time. You may also opt for quick-drying sealant or roof cement.
It is also best to make repairs later in the afternoon when the sun's rays aren't too strong.
Contact a professional
The one needing the repair is your abode, where you stay for comfort and protection. Make sure to employ a contractor or a professional who knows the ins and outs of leak repairs and new roof plus. That company or individual must hold a good track record. Better, too, if they offer a warranty. It is best to ask for referrals within the neighborhood or friends.
Maintain an ideal roof slope
This answers why some houses have flat roofs while others have slopes. We learned that a slope of about 30% is ideal for places with a tropical climate. The roof's steep slope can withstand strong winds during typhoons instead of houses with a flat roof.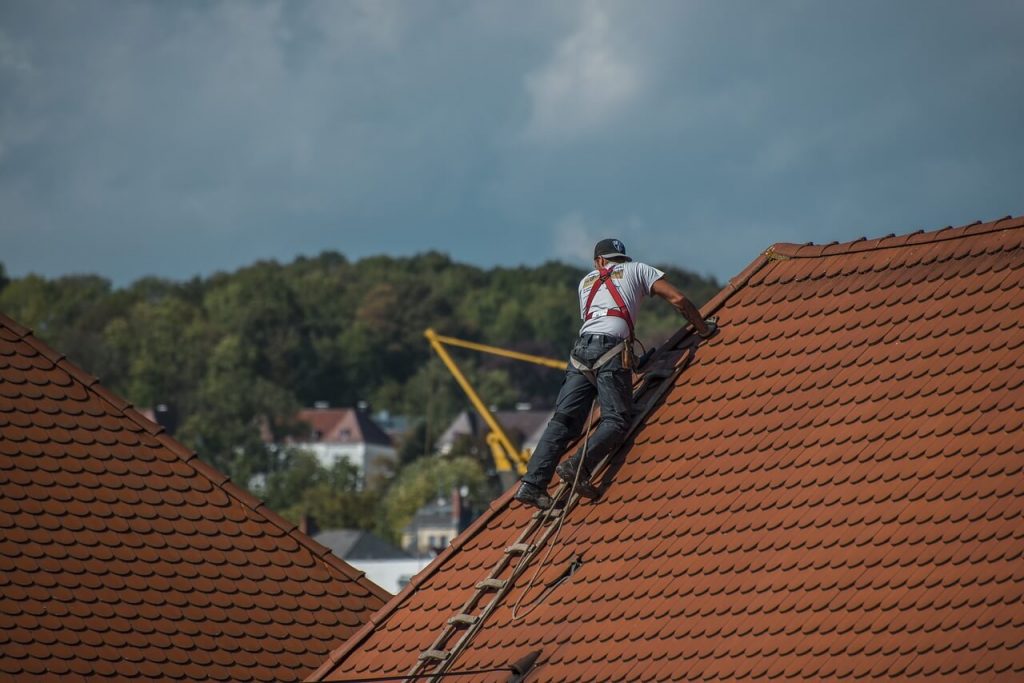 Avoid costly roof repair
As it feels excellent to get lazy by the pool -improvised or otherwise- don't forget to check on the house, too, for minor repairs. Planning and making those home improvements will not only make your summer productive but also save you from significant renovation brought by your "bukas na lang" excuses.
So go on and check on your roof now.