Converting your voice to millions
We just made a million pesos through blogging. And you can, too.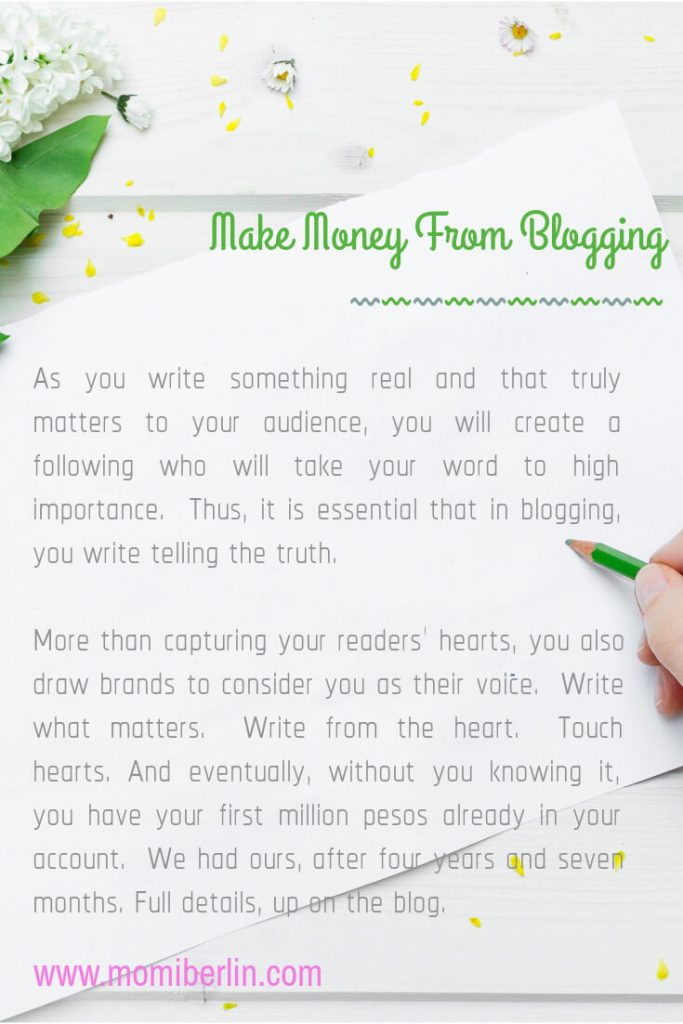 2015 gave us one of the most beautiful blessings. After an unfortunate missed abortion, we got pregnant with our fifth son. Upon learning about the pregnancy, we resigned from work and decided to stay at home. After all, it has always been our dream to take care of our three boys who are then transitioning to becoming teenagers.

To initially cope up with the boredom of staying at home, we started a blog to chronicle the feats and misses of motherhood. We share in our blog our narratives, mommy tips, and thrilling discoveries, all towards our pursuit of happiness.

Toward the end of 2015, we learned the many opportunities through blogging. We heard stories of those who made money from blogging. After months of devoting time and acquiring knowledge about blogs and social media, we launched Momi Berlin. We got our hosting and domain by May 2016 and concentrated on writing about our feats and learnings as a mommy and lifestyle influencer.
Don't focus on having a great blog. Focus on producing a blog that's great for your readers.

Define your niche


A niche is a specialism that tailors to a specific group of individuals. Among the many niches like technology, food, and parenting, we opted for the latter. We concentrated on parenting because it is something we are confident we can relate to the most and find easiest to communicate.

With a niche, we can easily grow the right audience, which in our case, are moms and parents of toddlers and teenagers. With most of our writings toward a targeted market and speak to a specific audience, it is easier for us to focus on our content. That way, too, we gain authority about the subject matter because it is something we are confident to discuss. It is easier for us as well to capitalize on our knowledge about parenting, for instance, and again, gain authority.

This authority is what will help us translate those trusts to magnet loyal followers and eventually convert to sales and money should we promote a brand or service. More so, having established ourselves as a mommy blogger influencer, for instance, our target market will consider our blog as their go-to site to help resolve a specific parenting concern. This makes us more than an authority but someone who can make an impact on people. We eventually become a brand.
A blog post that clicks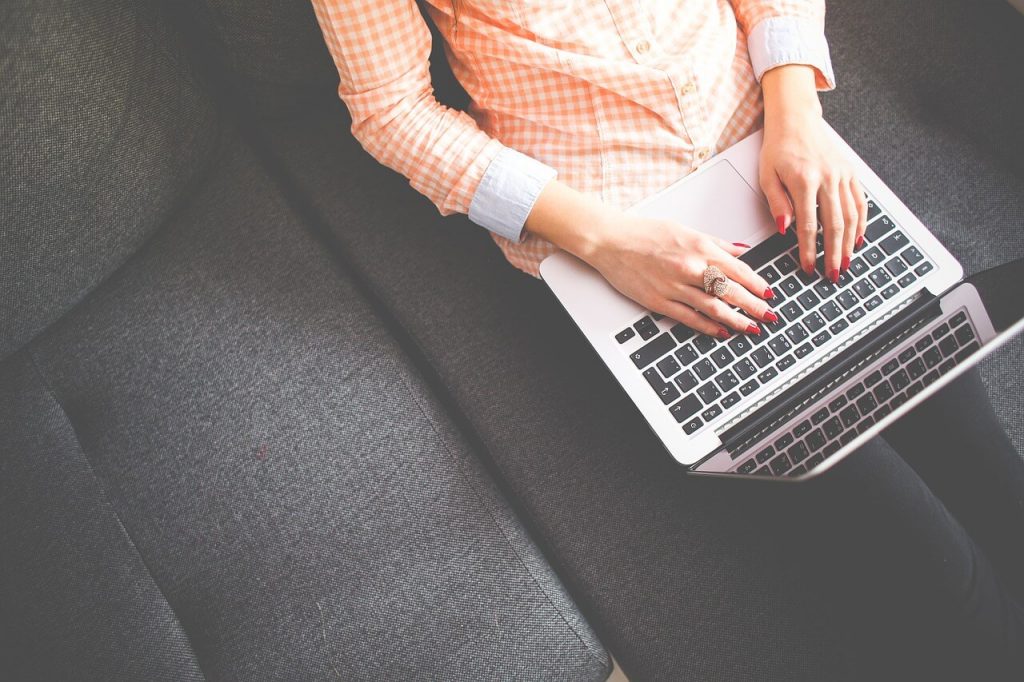 "Content is king" is one of the most used content writing memes. More than having a copy that captures your visitors' attention, this phrase is about convincing your audience to dive further into your site, stay and read until the end. Such content or copy is something useful to your market, consistently delighting them in every word, and adding value to them.

Valuable content is more than informative, entertaining, and well-written. It is a copy with the power to engage and inspire, establishing a connection with the readers because it is written from the heart. And the easiest way to write from the heart is to be more human and dare to be you. It is through pouring your soul into your writing that you stand out with your natural, passionate voice. Of course, it helps big time if the subject you are blogging is very close to your heart, thus, going back to knowing your niche.
Make money from blogging


As you write something real and that truly matters to your audience, you will create a following who will take your word to high importance. Thus, it is essential that in blogging, you write the truth.

You may show your mistakes and less-than-perfect moments, but always add value to the experience. More than capturing your readers' hearts, draw brands to consider you as their voice. Write what matters. Write from the heart. Touch souls. And eventually, without you knowing it, you have your first million pesos already in your account. We had ours, after four years and seven months.