Home Improvement During Quarantine
Most of us are stuck at home, and we might as well take advantage of the extra time we have. We may start a new hobby, finish a decade-old project put to a halt, or make a few home improvements. Who knows? Fixing up the house and making it more comfortable for everyone may inspire family bonding. Sharing here with you a few home improvement ideas you may work on solo or with your family.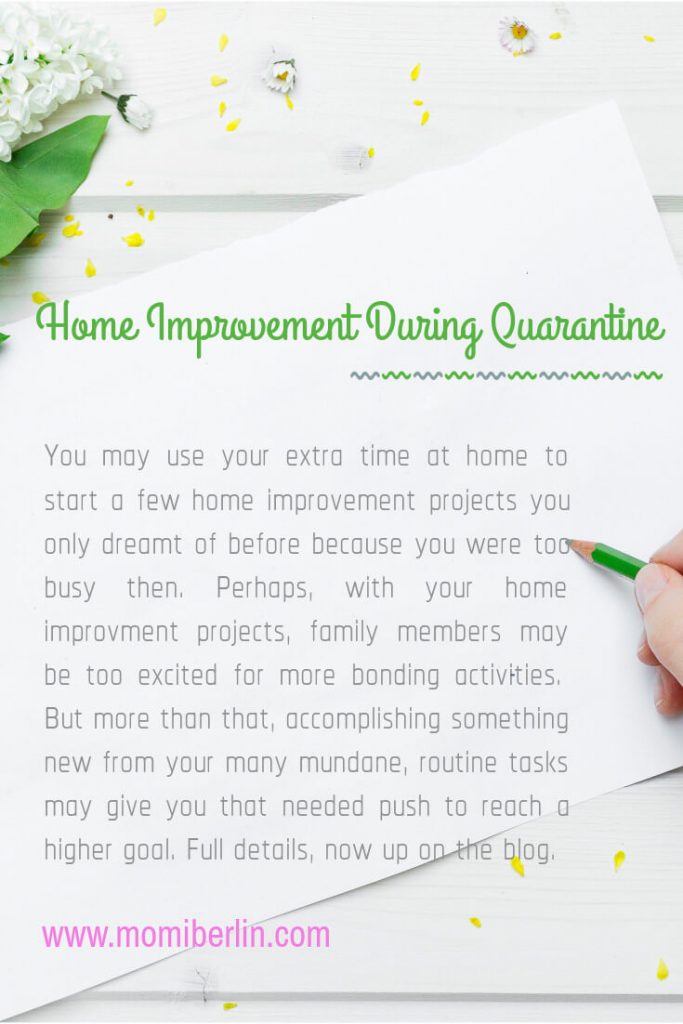 Declutter
Imagine the disposable food containers and water bottles you've collected for years. Or how about the year's old clothes you still keep in hopes that you may shed a few pounds and use them again? Or perhaps you have those photos and paper filed everywhere and always reminding yourself you will find time for them.  
Now is the right time to declutter. A messy place may add to the everyday stress you face and invite pests and unwanted visitors.  
Act now because, most likely, the later you are always telling yourself might not happen. Put in the trash bag everything that you haven't used in ages. Donate to charity or gift to friends things that still look appealing but have no use to you. And when you put everything in its proper places, be reminded that there is a place for everything, so find a place for everything. 
Refurbish furniture
Do you have an old cabinet that doesn't go well with your appliance? Instead of throwing it away, you may consider repainting it or covering it with adhesive wallpaper. The same goes for an old study table or even your vanity table. Everything that looks unappealing may turn into something new and grand if you inject a little creativity. You may always look for inspiration from Pinterest, Instagram posts, and even exchange notes with friends.
Create an outdoor space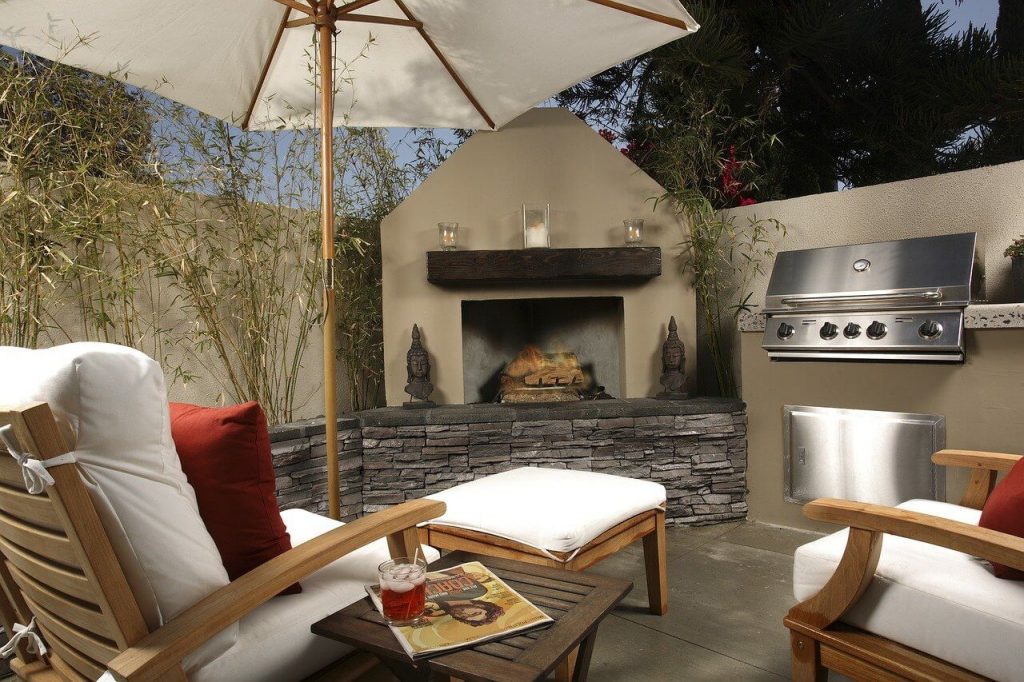 With the limitation to go outside, you may bring the outdoor closer to your home. How about creating an outdoor space by assembling a lawn chair or a picnic table in your front yard? You may also start gardening. Flowers and a few greens can create a significant impact in beautifying a home. If you do not have a spacious lawn, to begin with, you can always opt for a vertical garden. Start growing your herbs and spices. 
Paint
Do not be afraid to play with colors and repaint your wall to make you feel alive and happy. If you are confident enough to create wall art, then start. That wall will remain faded or dirty if you keep your plan on the drawing board. You have to get that paint and brush to start!
MR.D.I.Y. nationwide grand opening celebration 
It is best to visit a one-stop-shop for all your do-it-yourself needs with all your home improvement projects. Very timely that everyone's favorite home improvement store, MR. D.I.Y. recently celebrated a nationwide grand opening in 19 of its stores in the country! With so many products to choose from, your home improvement project would surely be both fun and productive. 
The Luzon stores are in Greenhills, Shoppesville, Primark Kasiglahan, Primark Cauayan, Sta Cruz, Laguna, Super Metro Naga, Metro Gaisano Marquee Mall, Waltermart Capas, Waltermart Malolos, WMall and Waltermart Candelaria. MR. D.I.Y. also opened in Ayala Malls Capitol Central in Bacolod, Gaisano Capital San Carlos, Negro Occidental, Bago City, Negros Occidental, GT Plaza Mall Molo, Iloilo, Tacloban City & Calbayog City in Visayas. New branches opened in Mindanao, namely C3 Mall Pagadian, Valencia City, Bukidnon and Ozamis City, Misamis Occidental. All health and safety protocols were observed, and a permit from respective local government units secured.
Home Improvement During Quarantine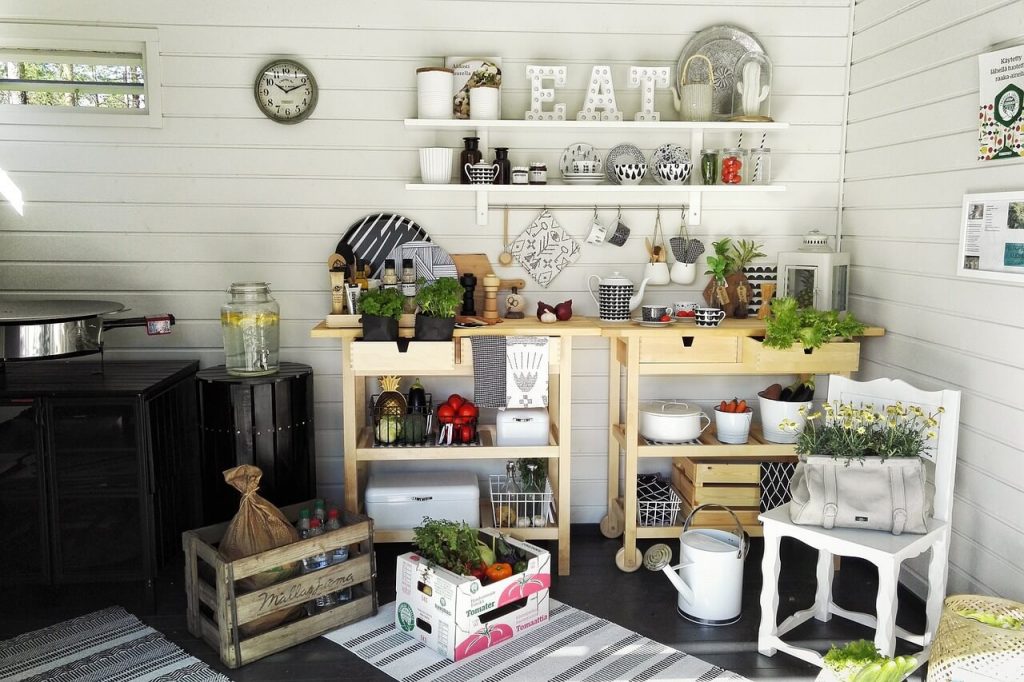 You may use your extra time at home to start a few home improvement projects you only dreamt of before because you were too busy then.
Perhaps, with the new wall color or refurbished furniture, family members may be too excited for more bonding activities. But more than that, accomplishing something new from your many mundane, routine tasks may give you that needed push to reach a higher goal.
Momi Berlin Directory