"No one has ever become poor by giving." – Anne Frank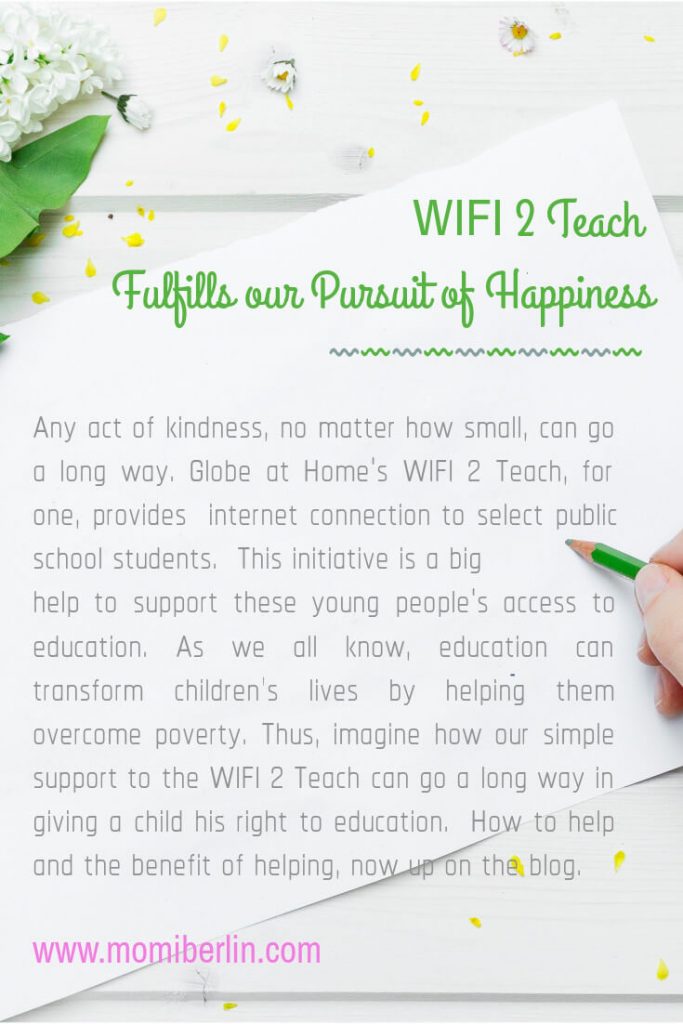 Come to think of it. We give gifts or donate thinking we bring happiness to the recipients. But more than making them happy, we also make ourselves feel wonderful. This makes giving good for us as well; the act itself lifts our happiness more than spending our resources on ourselves. Likewise, extending help to others makes us achieve success in the process.
The pursuit of happiness
Inherently, we are too focused on our wants and needs thinking it will bring happiness. But if only we listen carefully to ourselves, we would discover that our greatest joy in life is beyond needs and wants, but the realization of our pursuit of happiness. And this quest is felt and achieved when we help others sincerely and wholeheartedly. Yes, there is something inexplicably satisfying in seeing others happy because of our help. Their smile is worth far more than any selfless desire for material things.

Pretty much like how we recently felt when we learned our purchase of Globe at Home Prepaid WIFI brought underprivileged students closer to their dream to study.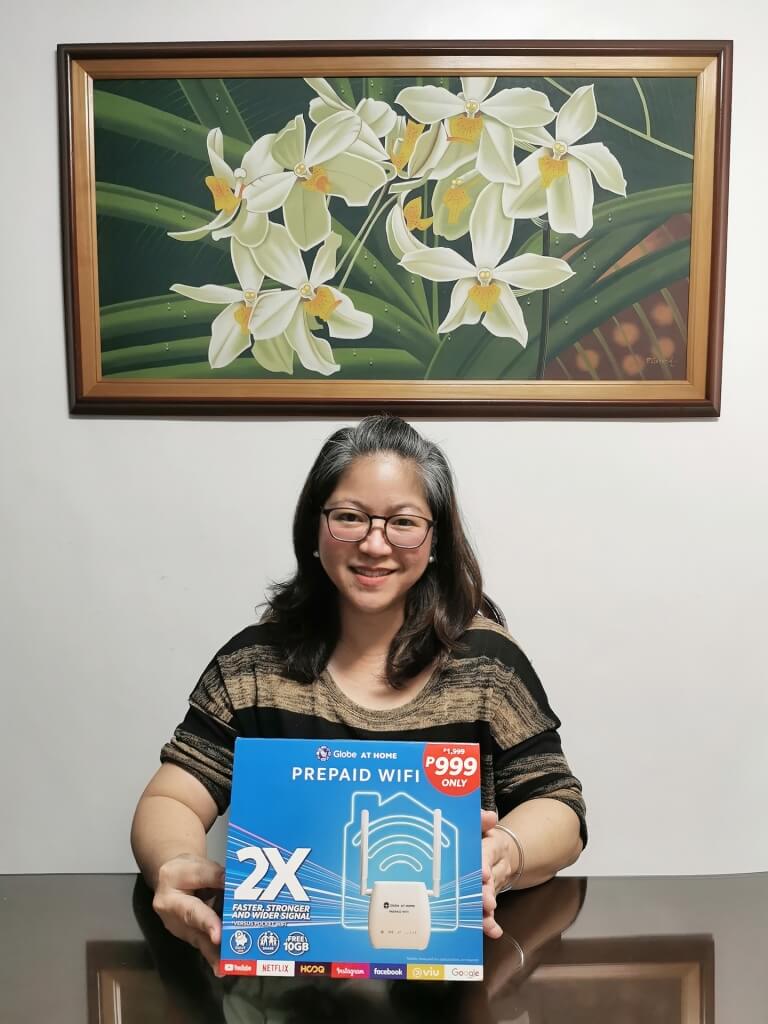 The importance of internet connection
We all know that in today's education set up, we need a reliable internet connection. A more streamlined WIFI experience lessens the worries of students enrolled in online classes. It is for these reasons that we got a Globe at Home Prepaid WIFI.

At first, our Prepaid WIFI is our backup plan. From experience, having a backup plan is always a wise move especially as we do almost everything online. Now, with our newly acquired Globe at Home Prepaid WIFI, we always come prepared. Many times happened when our backup plan saved the day for our four students attending online classes. Now, our Globe at Home Prepaid WIFI is our main source of internet connection.
WIFI 2 Teach
What's more, we found out that our mere purchase of Globe at Home Prepaid WIFI modem has helped fund the internet connection of select public school students. Called WIFI 2 Teach, this initiative of Globe at Home extends its support to select public school students. Last year for every Globe at Home Prepaid WIFi unit sold via Lazada, Shopee or the Globe Online Store, Globe At Home, in partnership with the Ayala Foundation, matched every purchase with a P100 donation to fund free modes for selected public school students.

There's still time left to help put those in need! Existing Globe At Home subscribers have the chance to help out: Every subscription of HomeSurf or HomeWATCH promo until January 7, 2021, Globe At Home, in partnership with the Ayala Foundation, will donate P1 for the internet connection needs of selected public school students.
The gift of education
Such acts of kindness, no matter how small, can go a long way. Providing internet connection to these public school students is a big help to support these young people's access to education. As we all know, education can transform children's lives by helping them overcome poverty. Thus, imagine how our simple support to the WIFI 2 Teach can go a long way in giving a child his right to education.
The ripple effect of generosity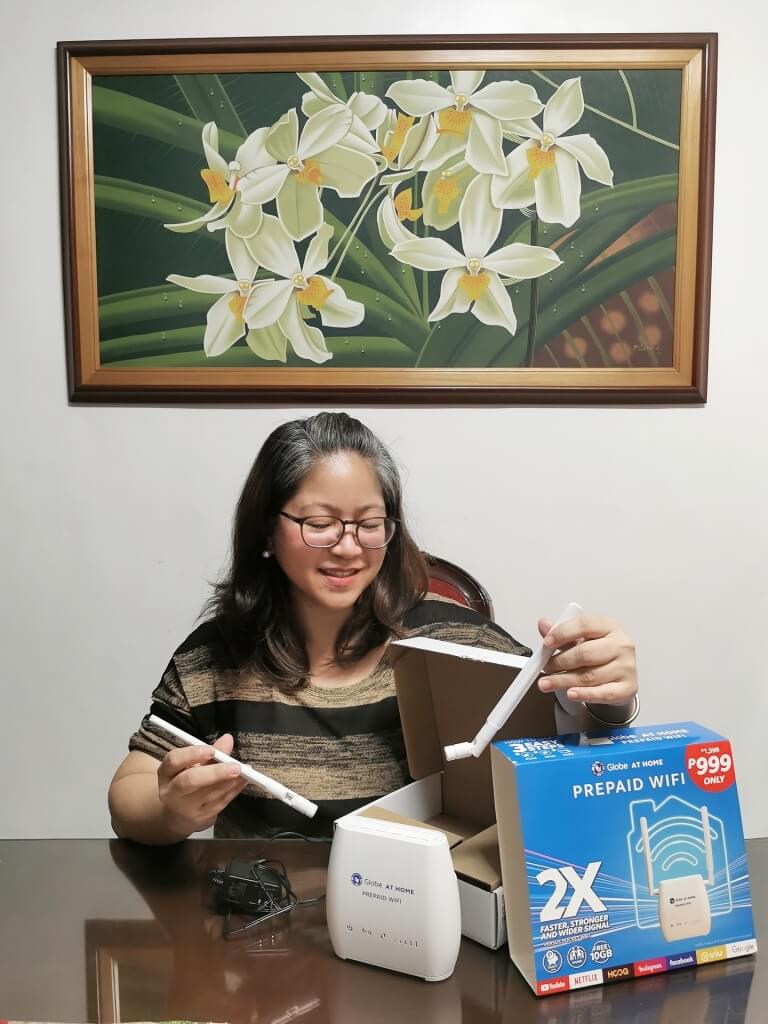 So the next time there is an opportunity for you to extend a hand, don't think twice. We need not look at the world as a giant competition. Rather, we should think that helping others achieve happiness drives our happiness, too. And what better time to help than this season of giving? Please do remember, too, that giving is contagious. When we give, we don't only help our immediate recipient. We also spur a ripple effect of generosity through our community. Imagine then how beautiful the world is if we live in a giving society wherein giving goes beyond just a year-end chore? Surely, a lovely place to live and nurture kids into fun-loving and selfless individuals.