Cebuana Lhullier powers up their Micro Savings Account

Cebuana Lhuillier, one of the country's leading micro-financial services companies, introduced the Cebuana Lhuillier Micro Savings last year. This mother considered it a thoughtful move to provide Filipinos with a more convenient and affordable means to save their hard-earned money. For one, there are those who opt to keep their money at home because of the numerous documentary requirements in opening a bank account. Other usual major turn-offs are the initial deposit cost, high maintaining balance, and high dormancy charges.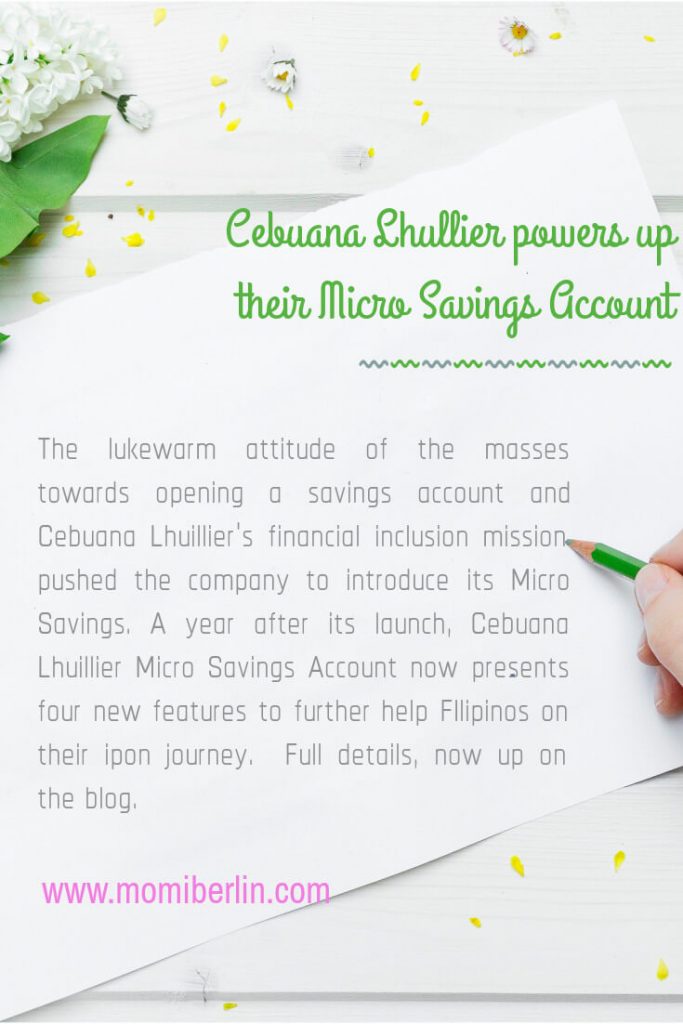 This lukewarm attitude of the masses towards opening a savings account and Cebuana Lhuillier's financial inclusion mission pushed the company to introduce its Micro Savings. With just one valid ID and a minimal P 50 initial deposit, any Filipino can open his micro-savings account. And what makes Cebuana Lhuillier Micro Savings so ideal is its vast network of branches. This makes it easy for account holders to deposit and withdraw anywhere at their most convenient hours.

When the pandemic hit, though, the progress of the program was brought to a standstill. This kind of challenge made Cebuana Lhuillier Rural Bank (CLRB) see an opportunity to make sure the account holders continue enjoying full access to their money at their convenience.

Presenting the four new features of Cebuana Lhuillier Micro Savings Account

Partnership with BancNet

Iponaryos or account holders, now have access to the latest functions transforming their Micro Savings account from just a basic cash deposit account to an even more powerful and reliable, full-service savings account. By partnering with BancNet, they now have unrivaled easy access to their finances beyond CLRB's cash agent, Cebuana Lhuillier's more than 2,500 branches nationwide, using BancNet's roster of 21,000 ATMs, and 114 member banks.

Partnership with UnionPay
A tie-up with UnionPay further allows account holders to make debit payments through over 350,000 POS terminals, as well as partner merchants nationwide. 'Iponaryos' can now get the benefit of enhanced payment security with UnionPay chip cards' quick payment process with just a tap, using UnionPay Contactless technology, plus the convenience of not having to carry cash and coins.

A link to the eCebuana App

Full online access is likewise afforded to Ka-Cebuanas with the more efficient and more powerful eCebuana app allowing money transfers via Instapay, bills and utility payments, eLoad feature, insurance purchase, and coming soon are pawning ticket renewal and jewelry purchases. All these are made even more convenient since the adoption of online sign-ups, now being allowed in the eCebuana app.

Addition of QR Technology

Lastly, Cebuana Lhuillier Micro Savings steps into the future by enabling QR Technology within the eCebuana app. This feature will be able to make money transfers and retail payments seamless and secure. Money transfers and retail payments via QR code will be available by March 2021.

A Notch Higher for Cebuana Lhuillier Micro Savings Account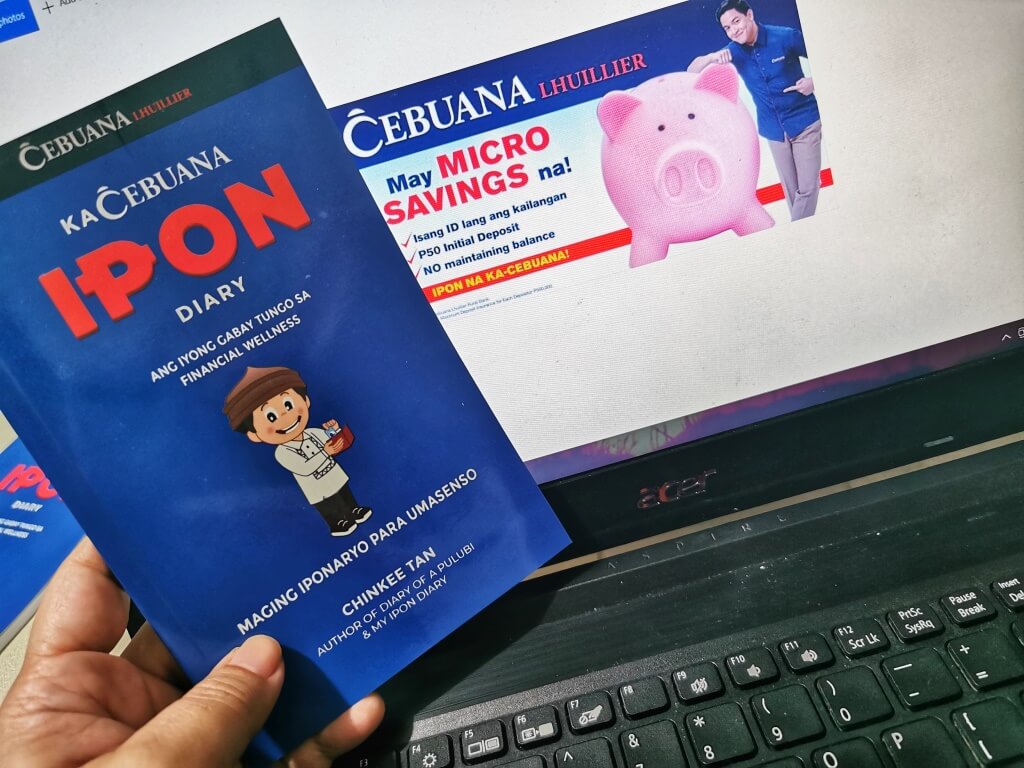 In a statement, Jean Henri Lhuillier, Cebuana Lhuillier president and CEO, said that the company is shifting into a tech-brick company to adapt to the new normal. This move will definitely "provide unprecedented financial access to millions more of Filipinos wherever they may be, anytime."
Lhuillier further talks about how they plan to take Filipinos to the next step of their ipon journeys. "Our dream is to digitally and financially include Filipinos by implementing world-class and innovative digital financial solutions for them. This, we believe, is what the future of financial inclusion should be – a future where there is economic mobility for every Filipino, a future where we provide them the capability to manage their finances whenever and wherever they may be, at any time."