Running Essential Errands
Are you the typical mom who does a lot of errands in a week despite the pandemic? Grocery shopping, banking, paying bills, and getting gas, among others, are normal tasks on your to-do list. And though you wear masks in a public setting, adhere to social distancing, and use hand sanitizer, you still sometimes feel the need for more protection.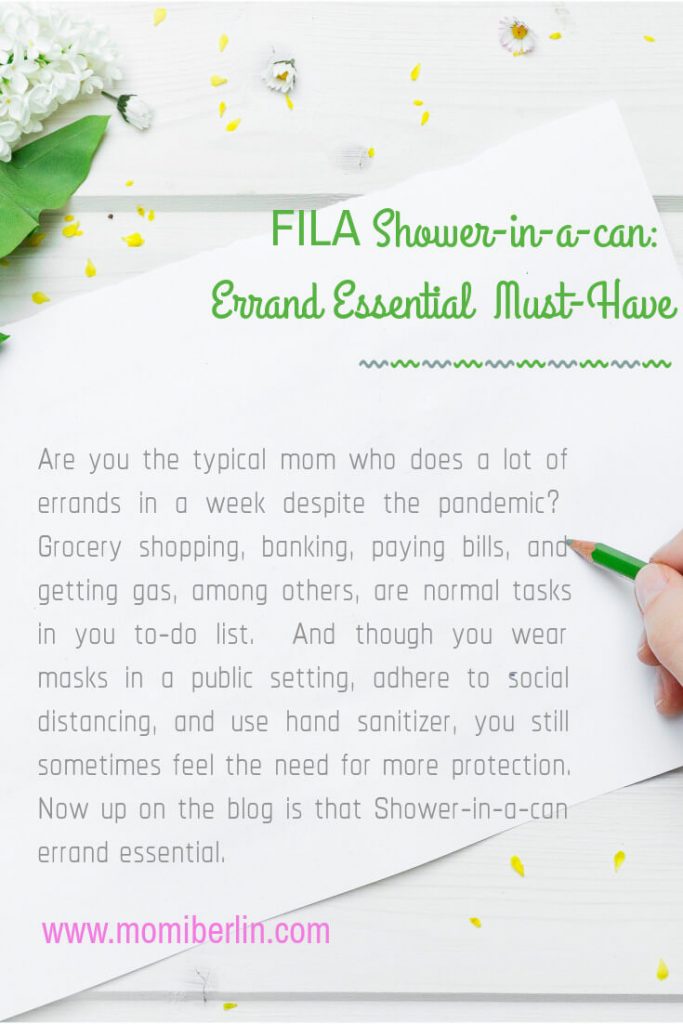 That makes this latest product we've recently discovered that perfect solution for your need to sanitize anywhere anytime.  
FILA Shower-in-a-can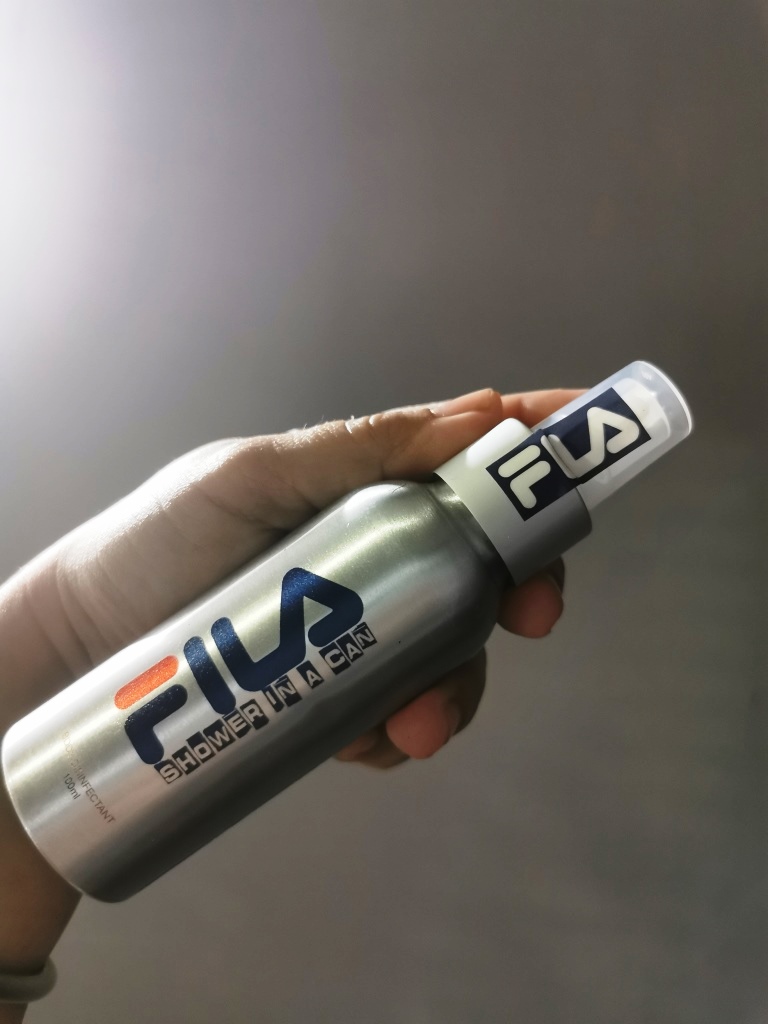 Yes, FILA Shower-in-a-can effectively sanitizes you from head to toe, including your clothes. It kills viruses and bacteria, and cleans in minutes, thus giving you that instant disinfection whenever you need it. Such an ideal on-the-go shower-in-a-can when you're outside and have no access to a shower, but wants some freshening up. It comes in a 100ml aluminum bottle, and so convenient to use before entering a place where there is no access to shower or entering the car after going in a crowded place.
This Shower in a can will soon grace Shopee, and we are beyond grateful to have tried it before its market debut. Our first impression was – it is non-drying. Perhaps because of its active ingredient Panthenol which acts as a moisturizer. Other ingredients are Ethyl alcohol, Water, Propylene Glycol, and fragrance. 
FILA products on 60% off on Shopee
Other FILA products, by the way, which are up to 60% off discount available on Shopee are the following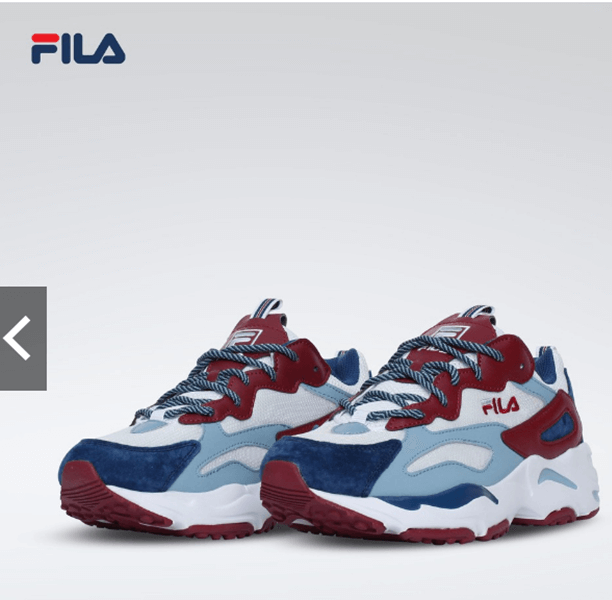 Fila Women's Heritage Vintage 77 White Pink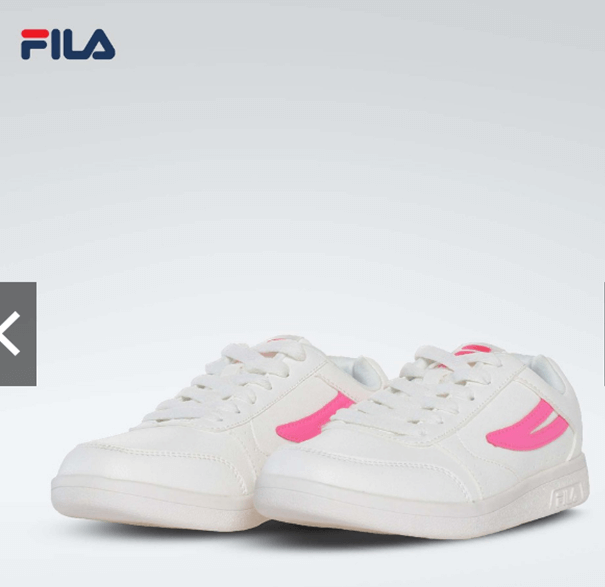 You would surely step your game up a notch higher with these new FILAs. The collection of men's wear and women's wear was born from natural elements such as water, wind, and sand. Designs embrace elements from classic FILA fashions, while luxe textures, rich hues, and silhouettes like anatomical mini dresses and parachute jackets offer a modern update. The red, white, and navy colors are parts of FILA's DNA. Sand, cobalt, yellow, and silver are also among the featured hues within the collection.
The best way to get these huge discounts, by the way, is to download the Shopee App for free from the App Store or Google Play.