Our mother is 65 years old. She still runs a company despite her age. She drives, does household chores, and reads a book at night. She is still very sharp and shows no sign of retiring anytime soonest. It helps that she watches her diet and takes her food supplements. She also drinks her SUSTAGEN PREMIUM® before bedtime.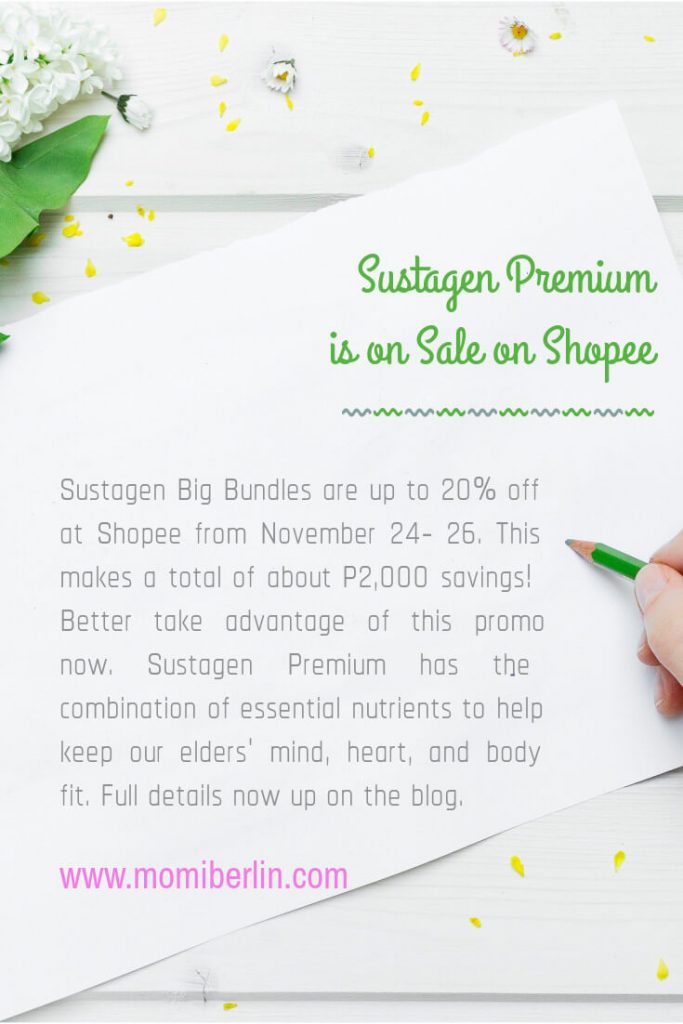 Specially formulated for adults, Sustagen Premium has a combination of essential nutrients like inulin fiber, antioxidants, vitamins, and minerals. All these essential vitamins and minerals help keep our mother's mind, heart, and body fit. And because we have seen how this nutritional drink keeps our mom healthy and fit, we always keep a stock of a carton or two of Sustagen Premium at home.
Sustagen Premium is on Sale on Shopee
Learned that the Sustagen Big Bundles are up to 20% off at Shopee from November 24- 26, thus we readily carted a few orders. If you will compute, total savings from that Shopee sale is up to P2,000. Better take advantage of this promo now.
Aside from a glass or two of Sustagen Premium every day, our mother's other trade secret for keeping fit and healthy despite her age are the following:
Keep active
We are grateful that our mom reaches the age of 65 years old without any health issues. It helps that she remains active and doing exercise regularly to keep her healthy. She is also very much involved in the Rotary and Homeowners Association activities, thus keeping her again, more active and socially involved.
Supply healthy meal
Our mother loves to cook for her grandchildren. She loves to feed them. And this is an advantage because she also gets to eat properly with them. It has become a habit, too, that now we live in the same subdivision, we always have a packed meal for her. Often, also, we invite her to join us for breakfast or dinner. This was so unlike before, when she lives alone that she seldom cooks food. That time, too, she preferred to buy and eat from fast-food chains.
Take care of ourselves
We all have a purpose, and we know that part of that purpose is to remain healthy to take care of our loved ones. Since we are the only family our mom has, we have accepted the fact that is she also our responsibility. As we take care of mommy with the food she eats, the boys, on the other hand, make sure to entertain her with their stories, hugs, and kisses.
Taking care of our elders
We are grateful that we still have our mom with us. Despite her age, she remains a mom – forever caring to us. Thus, more than to return the favor, we also take care of her. We wish she still gets to live long to enjoy seeing her great-grandchildren.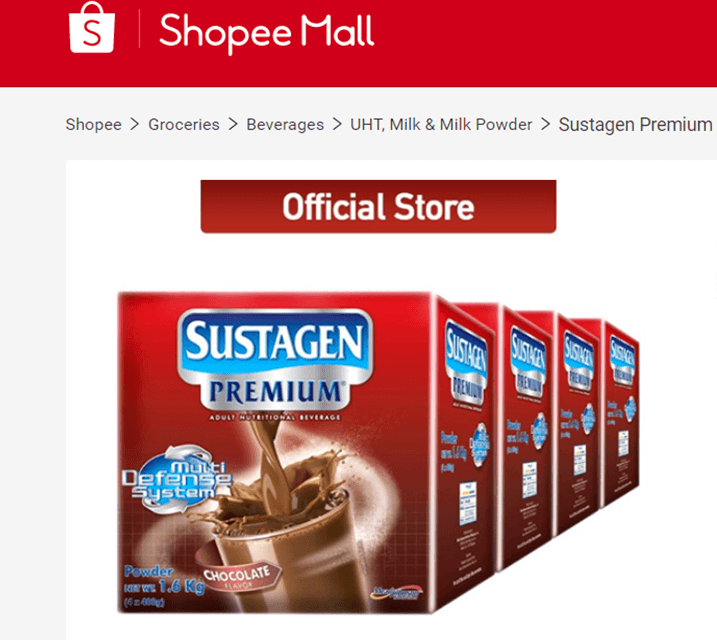 Knowing that remaining in good health requires more than medication and exercise, we make sure our mom gets to drink her Sustagen Premium twice a day. The drink itself is nutritionally complete already and helps strengthen her body's resistance against common conditions that come with aging. Reminding you, too, that Sustagen Premium is on sale on Shopee so better download the Shopee app for free from the App Store or Google Play.