The depth of the love of parents for their children cannot be measured. It is like no other relationship. It exceeds concern for life itself. The love of a parent for a child is continuous and transcends heartbreak and disappointment.     
James E. Faus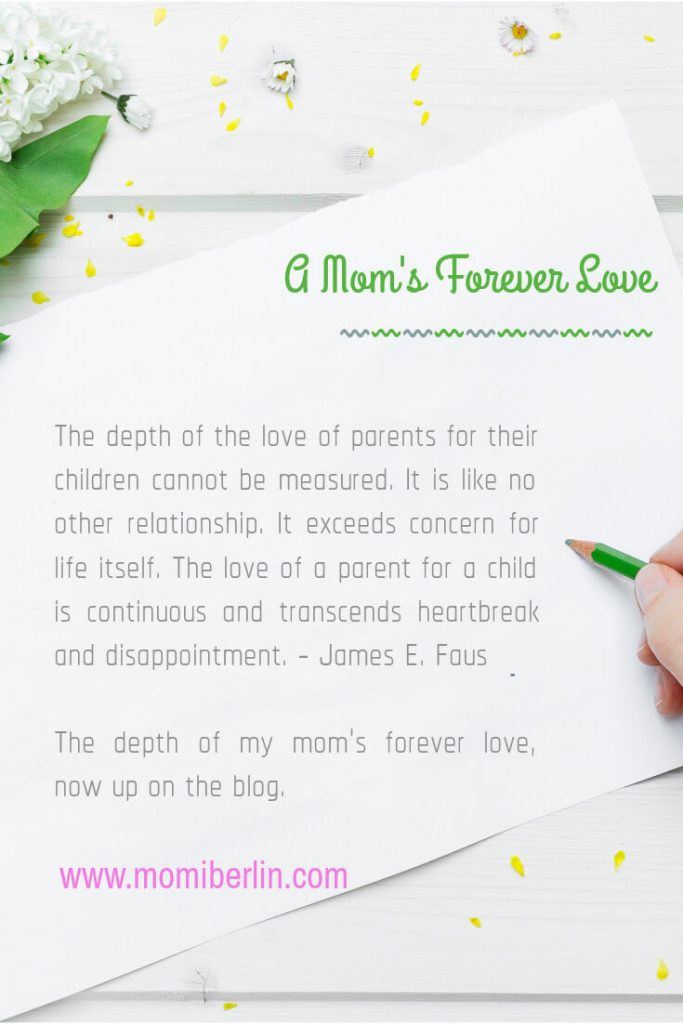 The forever love of a mother
This pretty much describes how my 65-year-old- mom loves her only daughter and her five grandsons. She may struggle to keep her irritability especially if one messes with her tidy home, but she is too generous to her family that often it hurts. Amid this inconsistency, she remains true to her very core – her forever love for her family. 
She accepted her daughter's husband and treated him as her son. It pleases her to spoil her grandchildren and delights her more whenever the boys kiss or hug her to return the favor. And even when she has accomplished so much in life and should be retiring, she still works for her family. 
Have I mentioned her love hurts? 
She is already 65 years old and should be enjoying life. Instead, though, she still manages her non-life insurance business and shows no sign of retiring. She pays for my panganay's education and even buys the needs of the boys. She would always reason out "maliliit pa ang mga bata, tutulungan kita hanggang kayo ko."
Not that she belittles my husband's capacity to provide for his family; it's just that she is my mother and forever, she always thinks of her little girl. (Even though that little girl is old enough to take care of herself.)
The essence of a mom
That perhaps is the essence of being a mom. Knowing her child is secure and in good hands brings her unexplainable happiness and fulfillment. As long as she can, she will do everything for her child.
That also explains the legacy plan she got from AIM Philam Life, the AIA All-in-One. She showed me her policy and explained that should something happen to her, I have to contact her finance advisor. The plan has been fully paid, and we can get up to five times the amount of what she invested. In the case of accidental death, we may receive twice the amount indicated in the plan. She also explained that the plan has cash benefits, too, in case of an accident, disability, or critical illness.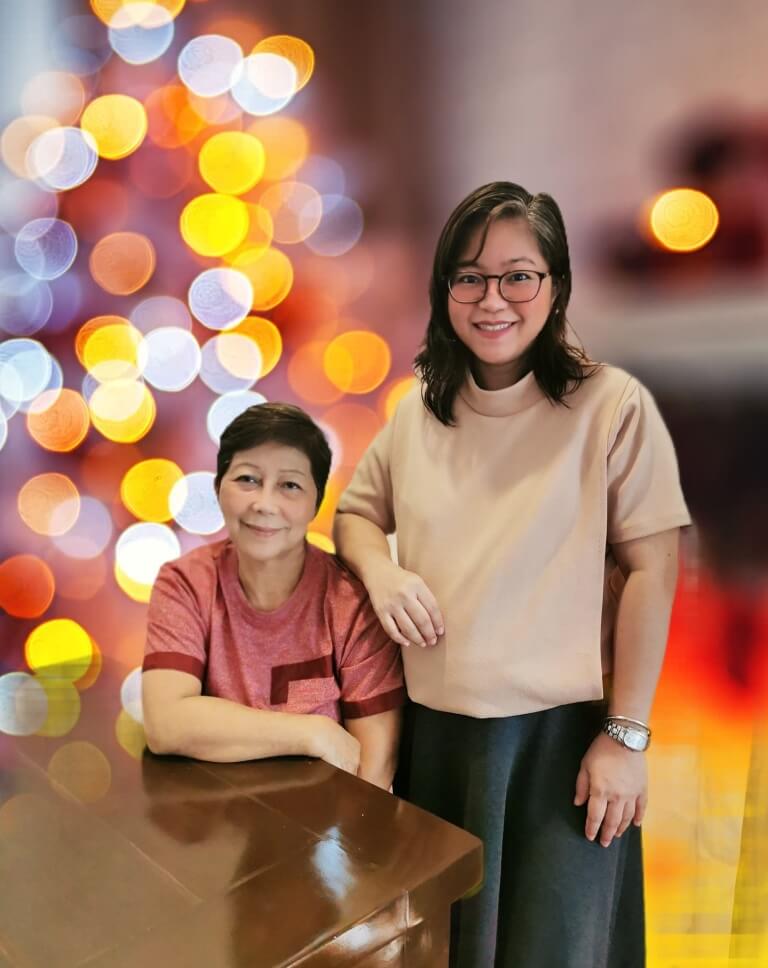 The beauty of a life insurance
Perhaps, that life insurance is my mom's way of telling me that no matter what, she still thinks about me and my future. After all, nothing beats the peace of mind that having life insurance brings. It lessens that feeling of anxiousness about the family's future when the breadwinner, for instance, is gone. With life insurance in place to take care of such concerns, we can focus more on the things that matter in the present, and that is being strong for each other despite the recent loss of a loved one. 
My mom's revelation about the insurance made me realize how much she loves me. That though not very common a thought, she felt she is designed to live for something greater than her own happiness. Aside from spoiling us of her gifts, it is her greatest dream that her loved ones wouldn't endure any pain or hardship.  
As I look at my parent's sacrifices, I now understand that her greatest joy in life is not the realization of her pursuit of happiness. Instead, it is her continuous quest of selfless desire to love her daughter and her family. Because when she achieves a new accomplishment, she tends to search for more. The pursuit becomes endless. Whereas when she focuses on bringing love to her family, she immediately feels satisfaction. She finds joy in making us happy and realize it is even more potent than any other achievements.   
The legacy of love and security
My mom dropped by our house the other day before going to the supermarket for her monthly grocery. I offered to drive for her. And she smiled. I somehow felt something inexplicably satisfying in seeing my mom smile upon hearing my offer. Her smile is worth far more than any selfless desire for material things. And that perhaps is most likely the same happiness my mom feels knowing she will leave her daughter a legacy of her love through the AIA All-in-One Plan.
Momi Berlin Directory
AIA Philam Life Website | Facebook