Anything cute and even quirky at Miniso
We learned of Miniso from our son. One day, he brought home cute stuff, and we asked him where he gets it. He told us it's from Miniso.
Later that same week, we met a dear friend. She has some adorable gifts for us. And yes, they are all from Miniso.
That day, too, we toured the store, and since then, a trip to the mall would be incomplete without swinging by Miniso.
Happiness inside Miniso store
Miniso is a Japanese-inspired lifestyle shop offering high-quality food, household goods, personal knick-knacks, and cosmetics at affordable prices. The feeling you have once inside the store is joy. And looking at each item on display gives that relaxed and lighthearted feeling. Seriously, if you are too impulsive, you'll buy half of what the shop offers.
Now here there's some good news from Miniso.
Shopee welcomes Miniso
Our favorite anything but the only happy store offers up to 30% off on their grand launch on Shopee. This will be from September 28 – October 4, 2020. Yes, you read it right! Miniso is now on Shopee!!!
Now, we can shop for the latest items online via the Miniso Official Store on Shopee at the comfort of our home.
Some exciting and irresistible deals waiting are: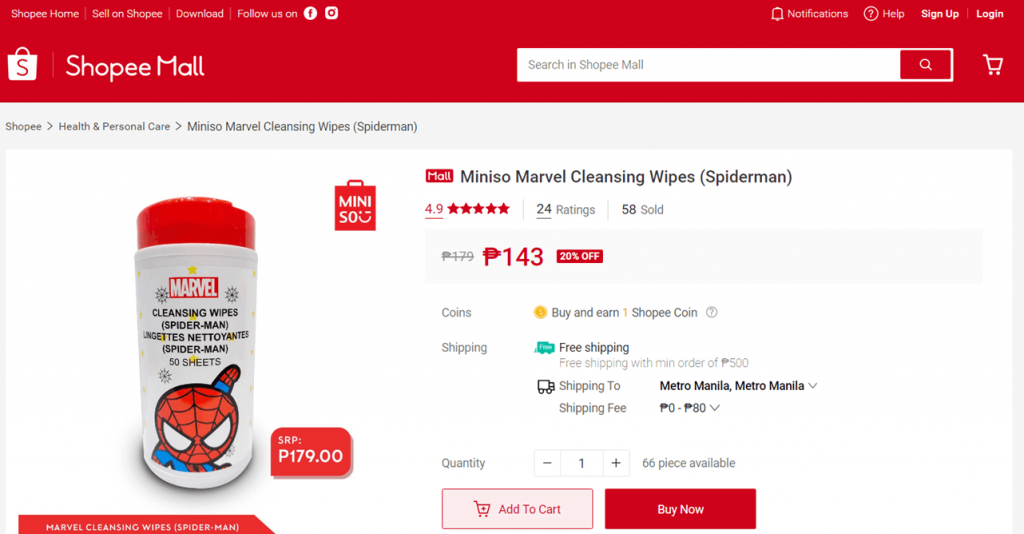 Get the Miniso Marvel Cleansing Wipes at P143 only, giving us a 20% discount from its P179 suggested retail price. A can of cleaning wipes is one essential home or office must-have. Not only are they gentle and effective in removing external impurities on the skin, but they can also wipe clean anything messy. And it comes in an irresistible Spiderman container.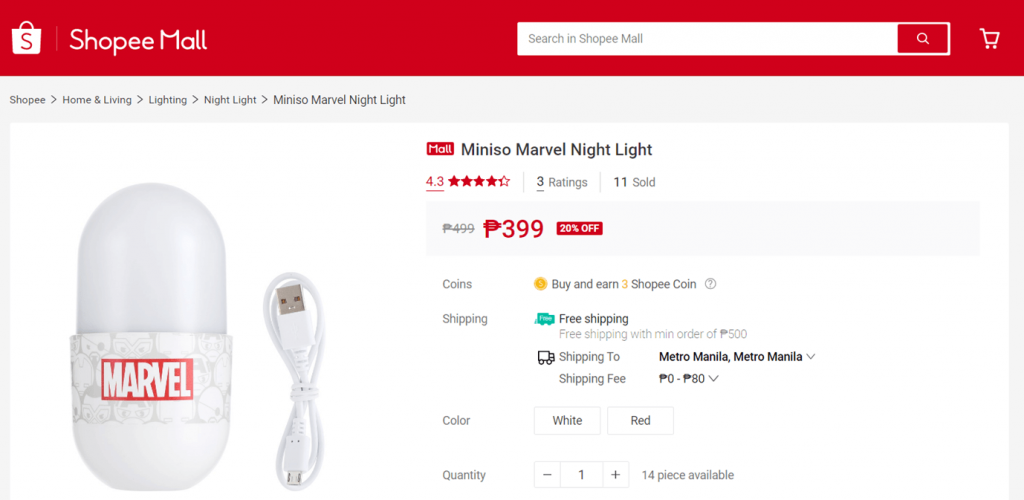 So love this Miniso Marvel Night Light.
More than helping us see at night as we check our baby from time to time, it also allows us to locate small items in the dark quickly. And as a mom with a toddler, a night light is convenient for sudden midnight diaper changes. This Miniso Marvel Night Light is at P 399.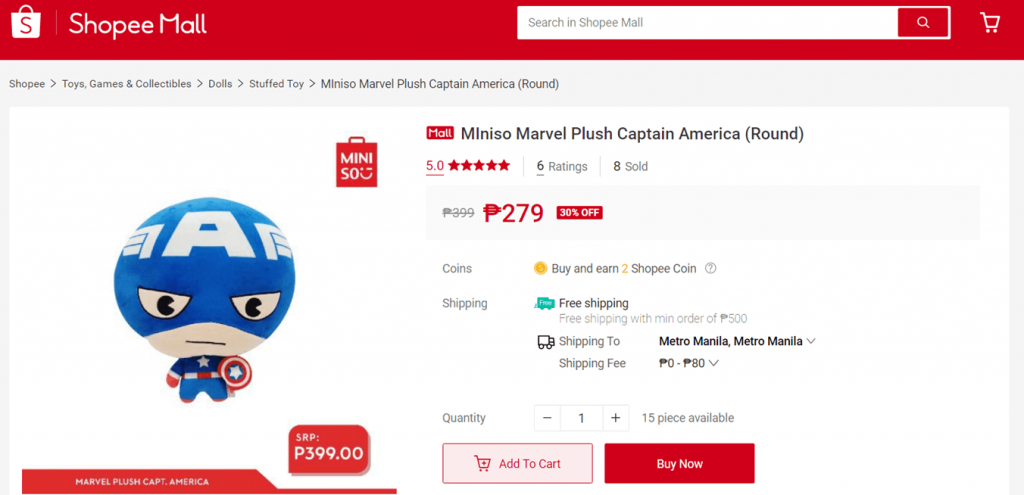 Our little ones will surely love this Miniso Marvel Plush Captain America (Round). Our boys are into roleplaying, and indeed this Marvel plush is an excellent addition to their cute collection as they assume the roles of their favorite heroes. It retails at P279, giving us a 30% discount from the SRP of P399.
Miniso happiness
There is some truth to the adage "When the going gets tough, the tough go shopping."
It wouldn't hurt if once in a while, we engage in retail therapy, but of course, in small, manageable doses. It soothes the soul, and the items we bought, especially at Miniso, even add up to brightening our little space. We don't need to risk going out for some shopping, though, as again, Miniso is now on Shopee. Just download the Shopee app for free from the App Store or Google Play.