Newborn Stuff Worth Splurging On
You are a first-time parent, and everyone in the family is excited to splurge on baby stuff. Walking around a baby store is so overwhelming, and you're so tempted to grab everything cute. You just cannot help it. You would want everything for your firstborn.
Only that you need to differentiate essentials from mere wants. There are baby gears worth the investment, while others are just clutter that would eat nursery space. Momi Berlin gives you a list of baby stuff worth splurging on.
Newborn stuff worth splurging on for feeding
Electric breast pump
If you plan to breastfeed your baby, an electric breast pump would be a real life-saver. A newborn feeds very little only, and on the first few months after birth, your breast would be engorged. Pumping every so often would soften severely engorged breasts.
It is also advisable to build up your freezer stash anytime soon if you plan to return to work. Breastmilk stored in the freezer may last months.
Milk production depends not only on how the baby feeds but also on how much milk is removed from the breast. Since milk quantity is a supply and demand system, it is a big help to collect milk through pumping.
Electric breast pumps, though, can be expensive. But they are easier to use as they are fully automatic, with variable cycling times and adjustable suction levels to help avoid nipple discomfort. For those on a budget, a manual pump would be as helpful.
Baby feeding bottles
If you decide to bottle feed your baby, feeding bottles then are a necessity. You still need a feeding bottle even if you breastfeed, though. A bottle and nipple brush are essentials, too, to clean them.
Most also invest in a bottle sterilizer, though others make use of old steam casserole or dishwashing machine. A bottle warmer is also very helpful to cut waiting time to warm milk to the baby- perfect temperature. These two may cost money, though, and there are alternatives for those cutting on expenses. There are a few parents who just put their feeding bottles with breast milk in warm water.
Newborn stuff worth splurging on for traveling
Diaper bag
If you think your duffel bag could be an excellent alternative to a diaper bag, think twice. Diaper bags are designed to have several compartments to view and locate specific baby gear easily. They also provide an organized and roomy solution whenever you travel with your baby.
In buying a diaper bag, you should consider the durability and ease of cleaning. Of course, something beautiful to carry is also a consideration. Plus, a bag that evenly distributes weight is highly recommended. You do not want to hurt your shoulders, carrying both the bag and your little one.
Car seat
A car seat is a basic need if you are a stay-at-home mom who does a lot of outdoor errands. Because you do not have somebody to look after your child, you will most likely bring him. Fastening him on a seat belt is not ideal. Motor vehicle crashes are the leading cause of death and injury for children. A car seat is essential then to prevent such harm.
A car seat is one of the most in-demand baby gears. Your toddler could still use it until he reaches four years old. By that time, you may have a new baby to use it again. You may also opt to sell it at a lower price should you wish one child in the family is enough.
Newborn stuff worth splurging on for everyday essentials
Diaper
If you plan to live an environmentally conscious lifestyle, you need to invest in quality cloth diapers. Though the initial investment is significantly higher, the cost becomes lower as you need not buy covers and inserts anymore.
Most practical moms prefer bamboo fleece or inserts as they absorb and last long. They also stay soft and do not shrink even after several washes.
Baby clothes
Babies certainly grow up quickly so buying a lot of clothes is not that practical. A dozen shirt is enough. You should buy those with plenty of room in the neck, so they slip easily over the baby's head.
Pull-on pants are perfect to go with the shirts. Two-piece clothing is more comfortable to change, especially if only the lower or upper part got dirty than assembling a whole new one-piece outfit. Make sure the leggings have stretchy waistbands that fit comfortably over the baby's diaper and belly, and that could still be used as he gains weight.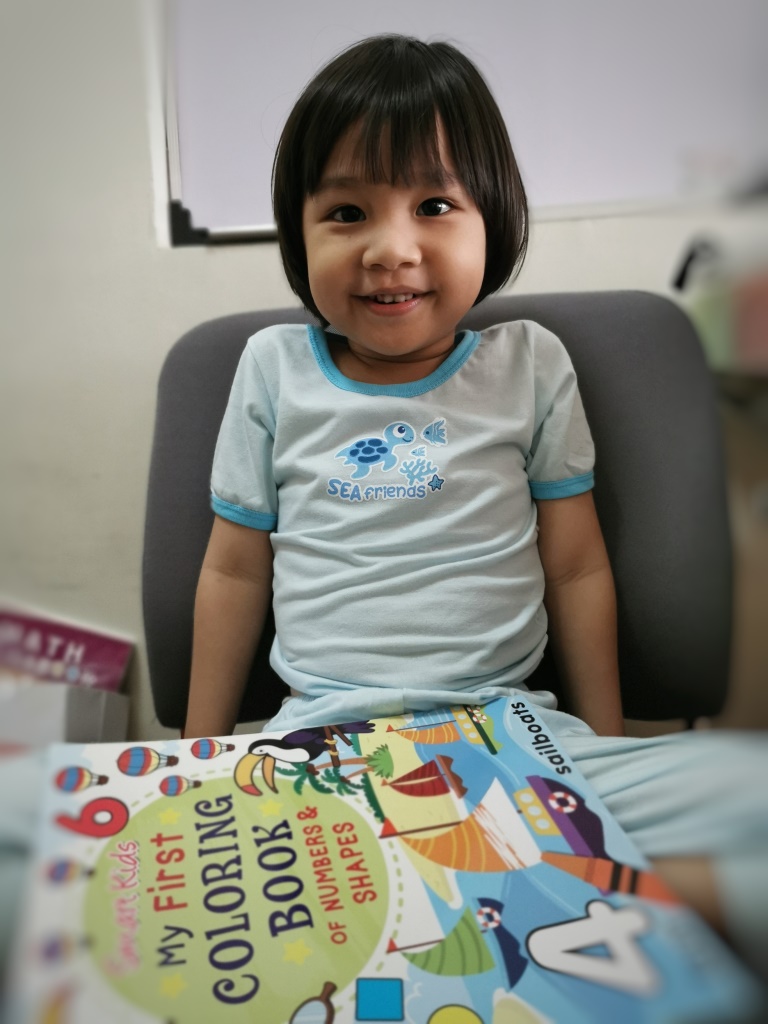 One baby clothes we love splurging on are Bebe by SO-EN. Such a brand is known for its outstanding quality, soothing fabric, and durable materials. Would you believe my son's Bebe clothes are already about two years old, and yet the color is still vibrant? Love it, too, that Bebe by SO-EN is proudly Pinoy-made, and its fabric doesn't wrinkle even after many washes. The designs are cute and child-friendly, also.
Bebe by SO-EN is readily available on Shopee, and a bunch of items is on sale this August 1-8 for Shopee's 8.8 SALE.
Socks, booties and mittens
Socks and booties are essential to keep the baby's feet warm. A few mittens as well are needed to keep the baby from scratching his face, especially if you've forgotten to trim his nails.
Wearable blankets
To keep the baby warm at night, a cotton sack is advisable than traditional quilts. These wearable blankets though, depend on the season, so getting one piece is but fine.
Sweater
Though many babies hate those things over their heads, a sweater is still a necessity to keep them warm and safe, especially when outside at night.
Burping cloths and bib
Burping pads are a real help when the baby spit. These cloths are softer than a towel, thus wouldn't hurt the baby's skin. As a baby grows up, you could use these burp pads as towels to put at his back as he runs around the house.
Newborn stuff worth splurging on for health and grooming
Baby nail clippers, baby thermometer, first aid kit, and petroleum jelly or baby bottom balm are just a few of the baby essentials you need to keep handy and within easy reach.
Newborn stuff worth splurging on for bath time
Bathtub
Newborns usually just need a quick bath. Invest in a sturdy bathtub and a sponge or cotton wool. It is recommended that the tub has a nonslip mat and an adjustable sling to create a comfortable bathing environment. As the baby grows old, you could remove the adjustable sling and let him enjoy his tub.
Newborn stuff worth splurging on
Getting ready for a new baby is as exciting as it can be scary. Most parents are overwhelmed with the many baby products in the market. Often, they tend to overbuy and listen to the sales person's recommendation. Only that after some time, they would realize they just spent too much, and their house is just full of baby stuff. Think smart when buying baby essentials. But more than anything else, stay calm once inside the baby store and don't let those cute baby items lure you.
Good luck and happy shopping.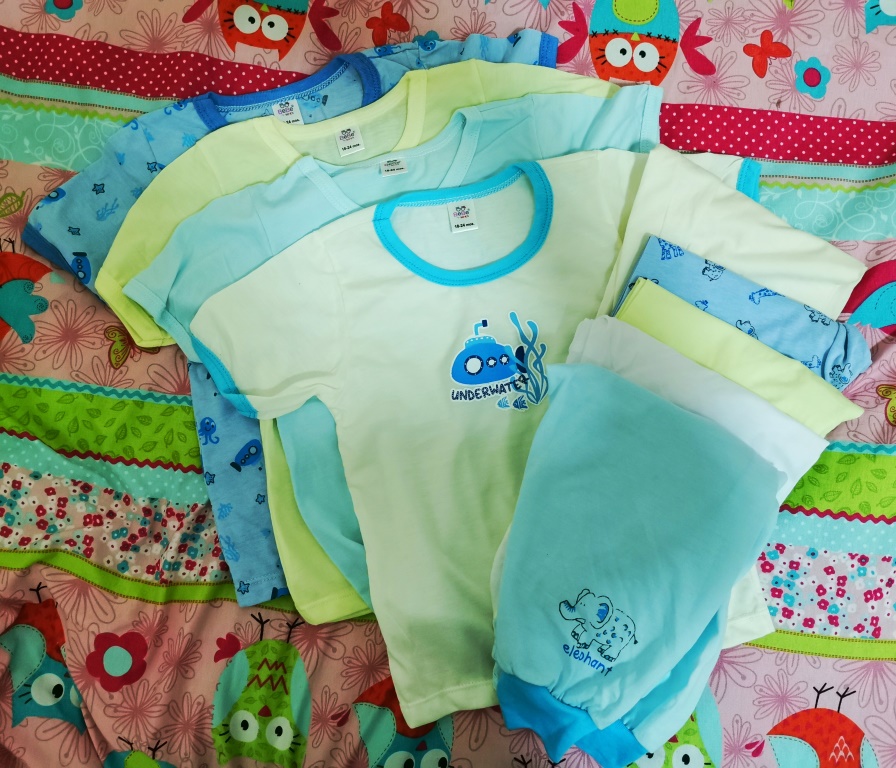 By the way, want the same terno my little boy is wearing? You can check them out on Shopee. For more details about Bebe by SO-EN, kindly refer to our directory.
Bebe by SO-EN Facebook | Instagram