The COVID-19 crisis forcefully made families stay home together for their safety. And if there is a good side about the pandemic, it brings family members closer, finding ways to bond and be productive. Several parents continuously think of ways to come up with activities to keep their children entertained while at the same time, foster their mental development. However, with the many resources available, it can be quite challenging to find the right balance between fun and learning. 
The Catsup Museum offers fun learning experience
Searching online for new resources, we come across The Catsup Museum. We took a virtual tour of the museum, and the boys love how it immortalizes the story of the uniquely Filipino banana catsup. From its history to how banana catsup is made, we are truly amazed at how vibrant the visuals are and how impressive the displays are. We came to get familiarized with favorite brands like Jufran, Papa, Mafran, and UFC from our short virtual tour. NutriAsia's goal is to promote the Filipino virtues of ingenuity, resourcefulness, and hard work that go into each bottle of banana catsup, through The Capsup Museum. 
The Catsup Museum isn't at all virtual, though. The establishment opened its doors last 2017 through the partnership of NutriAsia and The Mind Museum. Only now that we are in this kind of situation that the well-loved museum goes virtual.
The Catsup Museum Goes Virtual
It is only this July that The Catsup Museum goes online. It hosts a virtual tour and interactive module to provide banana-mazing learning resources for youngsters. Like how we experienced it, a trusty banana acting as a guide takes viewers around the museum's interactive exhibits. In each area are mini-quizzes and in-depth commentary to make sure everyone understands the tour. The viewers can also click and drag their mouse or move their mobile phone to enjoy a 360-degree view of the museum.
We love best that The Catsup Museum's digital resources are all part of Homeschool: Masarap Matuto, Masaya Mag-Aral. This is NutriAsia's first-ever learning platform, which aims to spark curiosity in every kid. The education materials cover topics like health and nutrition (sponsored by Papa) and introduction to Philippine fruits (sponsored by Locally).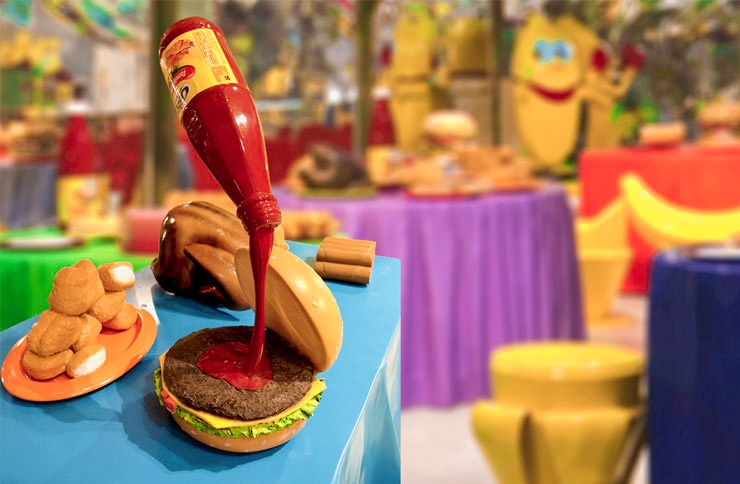 We had fun and at the same time, learned a lot through The Catsup Museum virtual tour. We encourage you to have a tour, yourselves. You can access its digital learning resources via https://nutriasia.com/catsup-museum/.