Financial literacy education through "Lukot-lukot, Bilog-bilog" web series 
Let me tell you a story.
Our firstborn stays with our mother for years now. Our mother can be extremely extravagant that it is likely our son watches and absorbs how his grandmother spends money.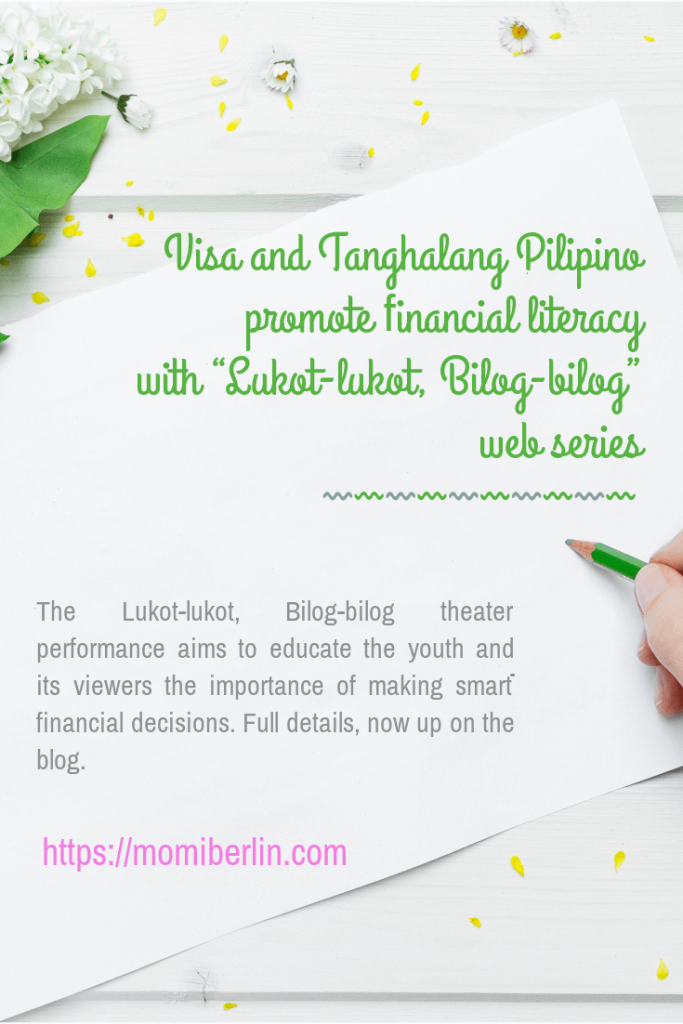 Looking at our son's possessions, he enjoys buying branded items and doesn't mind how much a thing costs. As long as it satisfies him, he will purchase it without caring about the price tag. Very much like our mom.
Lukot-lukot, Bilog-bilog
For this reason, the first time we saw the financial literacy-themed play "Lukot-lukot, Bilog-bilog" (LLBB), we immediately thought of our son. Like the main character Gwyneth, we know that our son can still understand the basic rules of managing money. And we are all set to teach our son about the importance of saving, the basics of credit, the concept of promotional sales, earning additional income, and scam awareness and prevention.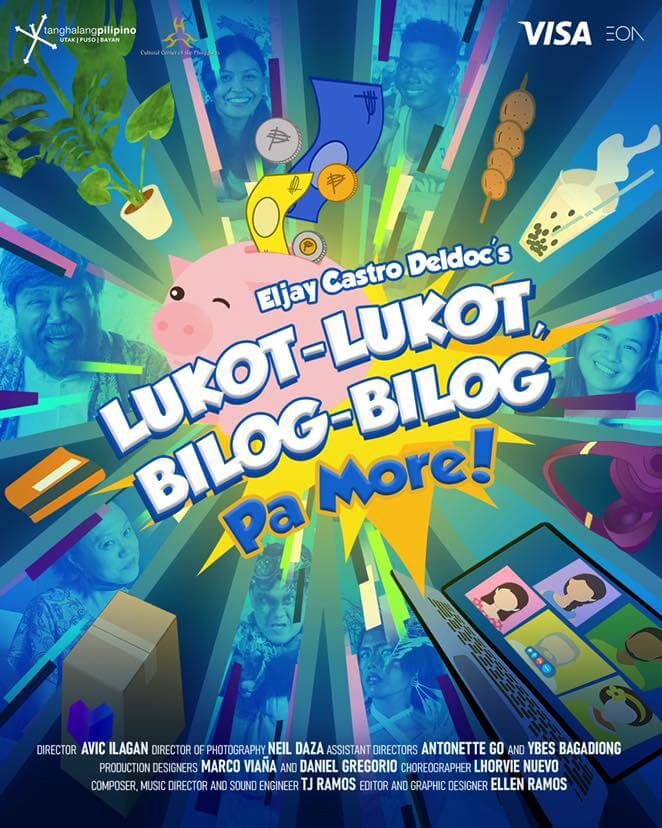 Visa, the world's leader in digital payments, and Tanghalang Pilipino, the multi-awarded resident theater company of the Cultural Center of the Philippines (CCP), recently relaunched the play LLBB. The five-episode web series is free for streaming starting September. 
LLBB was first launched in 2007 as an interactive musical supported by the Bangko Sentral ng Pilipinas. The play features the story of teenager Gwyneth as she struggles to handle her finances. In the end, she learns the value of proper financial management with the help from loved ones and friends, and some Filipino heroes brought to life. This is the exact aim we would love our son to understand, hopefully. 
Financial literacy among the youth
Dan Wolbert, Visa Country Manager for the Philippines and Guam, relayed the importance of teaching young Filipinos to make smart financial decisions. The Lukot-lukot, Bilog-bilog theater performance successfully helped Visa achieve this objective. And for the relaunch this year, Visa created new stories relevant to the new normal. The company still partners with its trusted allies in financial education, such as Tanghalang Pilipino and Teach for the Philippines. 
We love that the short web series remain relevant while staying educational and entertaining. The new stories feature five web episodes focusing on different financial topics such as the basics of credit, the concept of promotional sales, earning additional income, scam awareness and prevention, and the value of saving. Each play is written by Eljay Castro Deldoc and directed by Avic Ilagan.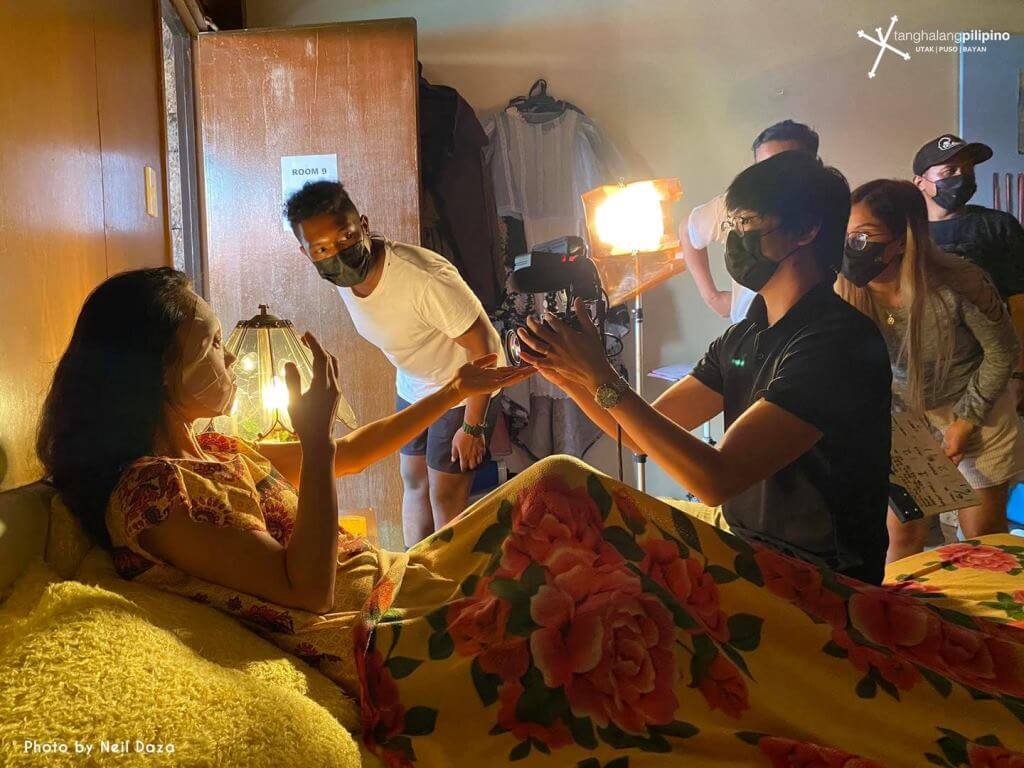 To give you a glimpse of the web episodes, the protagonist Gwyneth is a teenager who embarks on a journey to financial literacy. She received guidance from characters like Lolo Sally and best friend Jing-Jing. The new web series also introduces new characters, such as Gwyneth's mother Blessie, and friend-turned-admirer Aaron. There are also special appearances from Philippine national heroes and cultural icons.
Likewise, well-known financial literacy experts Salve Duplito and Rose Fres Fausto are featured in the after-show interviews with Lolo Sally. The purpose of the discussion is to enlighten the audience by providing financial education tips. Through helpful insights and easy-to-apply tips, viewers gain a deeper understanding of financial literacy concepts and gain better money management skills.
financial literacy via web series
The web series is accessible through the Facebook and YouTube sites of Tanghalang Pilipino and other non-profit organization partner for children's education, Teach for the Philippines. Visa will also showcase the episodes via its Facebook channel. After all, Filipinos rely heavily on digital platforms to access media and entertainment, so they might as well make these literacy episodes readily available online. 
But wait! For remote places with limited access to the internet, LLBB is also available in a radio play. This will be aired in local radio stations nationwide via the radio networks of Manila Broadcasting Company and Cultural Center of the Philippines.
Since its debut four years ago, LLBB has reached over 37,000 students and educators across the Philippines. Tanghalang Pilipino still showcases the original stories via its YouTube page. And until this time, theater remains an effective medium to communicate educational information dissemination. No wonder LLBB is still very much well received by many as an effective eye-opener to help youth and viewers of all ages better manage their finances. And this mother is positive that the web episodes from Lukot-Lukot, Bilog-Bilog will enlighten our son to be financially responsible in time.
Momi Berlin Directory
VISA Website