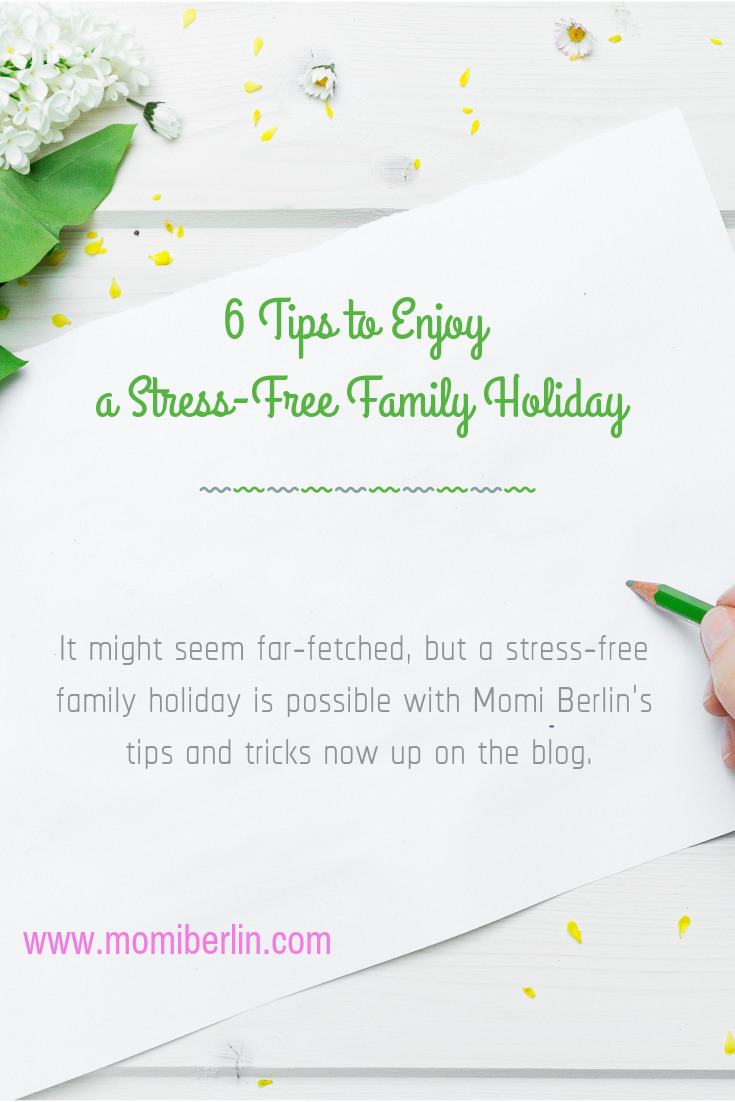 You might ask yourself if a stress-free family holiday is possible.  It sure does exist.  It might seem far fetched, but the tips and tricks here will help you see that it's possible.  Take a look, and plan that next family trip!
Plan in Advance
Last minute family holidays are stressful for several reasons.  You need not only make sure you haven't forgotten anything important like medication and comfort toys but also must have enough cash on hand.  With a well-thought-out plan, however, you surely have that peace of mind that everything is taken care of. 
Anyone, for sure, wants a harmonious holiday filled with great laughs, amazing memories, and zero squabbles.  However, if you set high expectations for your trip, you'll feel dejected at the slightest disagreement or issue.  By letting go of all of your expectations and just going with the flow, you will have a much better time.  Just go feel positive and trust everything will be well no matter what. 
Compromise
If possible, check with your family the kind of adventure or holiday they look forward to. As you can't please everybody all at once, everything can be settled through compromise. Opt for a place that can offer activities that are nice and balanced, something each member of the family can enjoy.  Likewise, if you know your little ones may kick up a fuss while you're supposedly enjoying a different activity, have something ready to distract them.  In an ideal world, nobody would be using a tablet or smartphone on holiday, but if an episode of Peppa Pig stops your toddler from having a tantrum, then let him watch it.
Allot Time
When on holiday in a different place, always plan to arrive early. You also need to factor in things like tired children who need naps, ice cream breaks, and toilet breaks. 
Consider Kid-Friendly Hotels
As your planning your holiday, always look for kid-friendly hotels.  If you're unsure, check out reviews on third party sites to see what guests have to say about the facilities and services.  Some parents may find a creche or daycare center as an added useful hotel feature, or they may be content with a studio apartment for rent in Singapore long term.  In looking for accommodation, it is always a must to go for a child-friendly place especially if you are traveling with youngsters. 
Balance Activity Schedule
Often, excitement may lead you to jampack your schedule.  You may want to experience everything that you squeeze every excursion and tour in a day or two.  However, doing too many things may leave you exhausted.  More so, kids need time to rest and recuperate, thus consider them as you plan your itinerary. 
Enjoy a Stress-free Family Holiday
Hopefully, the advice here will help you create that stress-free family holiday.  We would love to hear from you as well. If you have something to share to help everyone achieve that almost perfect family vacation, comment on your tips or advice below.