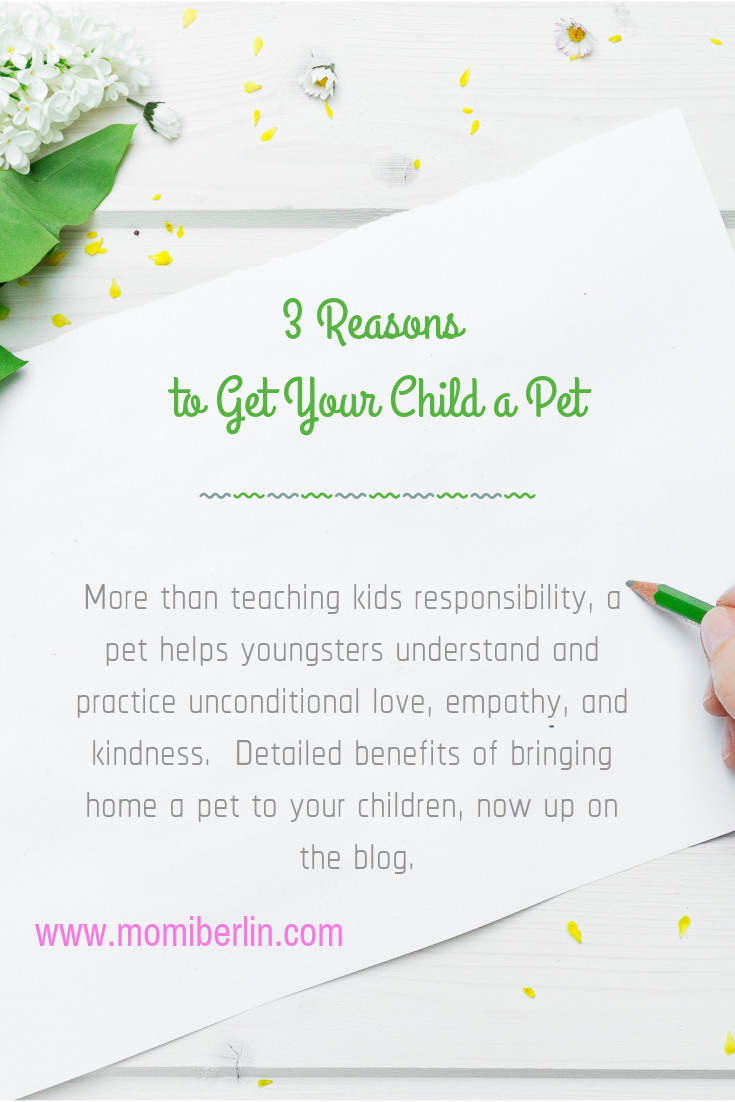 When I gave birth to our Firstborn 16 years ago, my husband got a Labrador. We named our pet Bernie.  We loved watching Bernie and Ernie of Sesame Street before and so we merged their names, giving us Bernie.
Bernie lived for about eight years.  He died of heat stroke one summer day and that devastated husband.  He loved Bernie so much he and our Firstborn would walk around the neighborhood with our dog.  Funny, too, that after our son's vaccine, we would then bring our dog to a local veterinary and animal clinic for his regular checkup.
Having a pet and a baby to look after at the same time, though, wasn't that easy.  More than the time – which we could always manage – the expenses that come with it is what makes having a dog and baby a little awkward.  We need to work doubly hard to save for our child's vaccination and everyday needs.  We also need to allot a specific budget for Bernie's needs.  Despite the challenge, we still push for a dog. Husband believes that there are many benefits a pet can provide for kids.  The payoff of sharing the house and your life with a Labrador is all worth it.  More than teaching kids responsibility, a pet helps youngsters understand and practice unconditional love.  Enumerated here are some of the advantages we gained from having Bernie.
Learn kindness
We have noticed that our Firstborn is less worried compared to his peers without pets.  He can be more relaxed than others; perhaps, he has his pet to turn to for emotional support.  Our child also learned compassion and empathy.  By taking care of Bernie, he learned how to treat others with kindness and respect. 
Teach responsibility
Our Firstborn knew how many cups of dog food Bernie should eat each meal. He was also responsible for changing our pet's drinking water regularly.  Though only three years old that time, our Firstborn accepted the challenge to be Bernie's buddy.  He fed, played with, and even walk with him.  I find him more matured than most kids his age.
Keep physically active
Aside from their regular walks, Firstborn loved to play with Bernie.  I would hear him giggling most of the time as Bernie licks his hands and sleeps on his lap.  With a pet, our child began to appreciate the outdoors.  He developed his love for running and many outdoor sports like soccer and badminton.  Having a pet also helped us manage our son's love for screen time.  There were many times, too, that he would put down his iPad in favor of playing with Bernie. 
Reasons to Get Your Child a Pet
There are a dozen and more positive reasons for bringing home a pet to your child.  Youngsters with pets display improved social skills, even self-confidence, and impulse control.  Cuddling a pet alone reduces loneliness and even anxiety.  To add, in our experience, Bernie forged an additional common bond between husband and Firstborn.  And I must admit, too, that Bernie was such a compassionate buddy.  He lived his life as a great entertainer, teacher, and protector to us all. And he was deeply loved and missed.