Momi Shares How to Keep A Relationship Healthy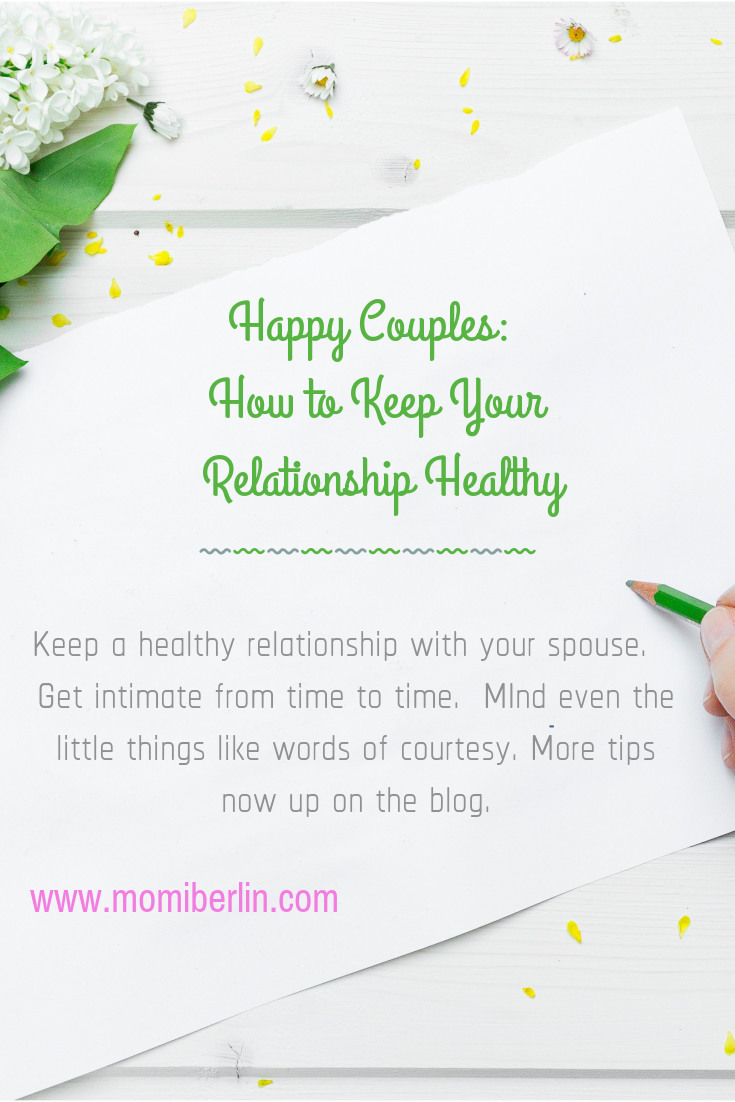 A healthy relationship takes time and involves a conscious effort from both parties. It calls for both to know how to settle their conflicts best. To overcome challenges that face them and to communicate effectively are equally essential, too. Here are some tips that can help contribute to a healthy relationship.
Maintain Constant Communication
Studies have shown that communication style is even more critical than commitment levels, personal characteristics, and other seemingly essential factors in predicting healthy relationships. The thing that makes partners have a great and healthy relationship is not averting conflicts, but keeping open lines of communication. This includes fruitful conversation free of distractions like mobile devices, books, or gadgets.
Practice Consistency
With the passing of years, partners get used to each other. Often, others seemed to stop doing what they used to do in the earlier days of their relationship. For instance, you may have been very attentive to your partner before. You showed patience, understanding, and kindness. You also may have put in some extra effort to be well-groomed when meeting with them. Unfortunately, these are all long forgotten.
To rekindle the flame of love, list all those things you used to do for your significant other. Go back to doing them and never stop doing them. Be an example of the happy couples you once were before.
Do Not Neglect the Little Things
Many are quick to apologize or show gratitude while at work, but this is rarely the case at home. Small matters like saying "thank you," "sorry," and "excuse me," among other acts of courtesy, are very important at home. These sayings are vital as you interact with your partner, with whom you have been for years. Treat each other with respect, as you would with guests or colleagues. The little niceties and seemingly small manners will ensure mutual respect and a healthy relationship.
Spend Quality Time Together
Make time for each other and get to know how both of you are faring. You can do a lot of things more than enjoying dinners and movies. An evening walk is an excellent bonding, same with enrolling together in a fitness session. As you keep fit, you also spend time together – killing two birds with one stone. You may also schedule weekly dates to check in on each other. Also, go for vacations and getaways to have each other's undivided attention.
Engage in More Romantic Contact
A romantic relationship thrives on sexual contact—such as cuddling, kissing, and holding hands—and on sex. It is crucial to agree on what is acceptable for both of you to prevent embarrassment and resentment. You need to have regular sex. Aside from bringing you closer, sex relieves stress, lowers blood pressure, enhances sleep, and improves self-confidence and esteem, among other benefits. Of course, you will also have a happy and healthy relationship when both of you have your sexual needs fulfilled. Plus, there is this feeling of being appreciated and loved.
Keep Your Relationship Healthy
Keep a healthy relationship with your spouse. Have good communication with your partner. Continue engaging in activities that attracted your spouse to you. Do not dump great intimacy as well as always mind the little things, like words of courtesy. These all seem to be the usual and easy commitment but often neglected.
Now, how about going back to where you both started and do those things all over again.