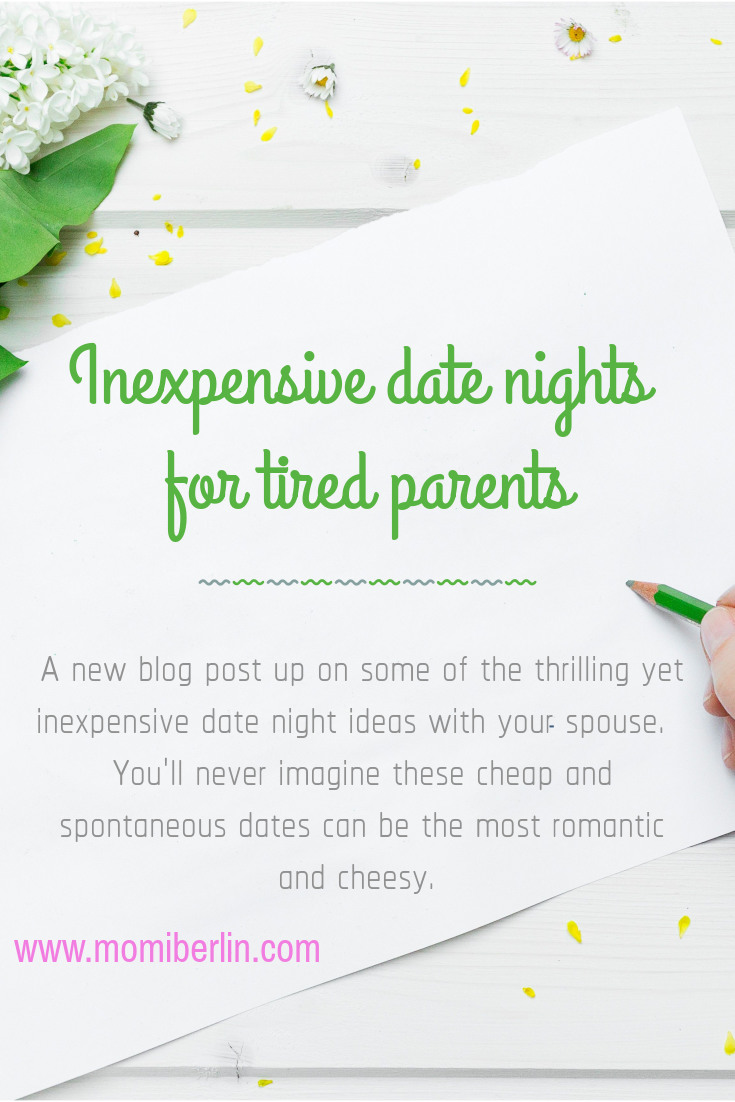 Yes, you're both tired. But there are still a lot of bills to pay and chores to finish. Life, though, isn't all about work and responsibilities. Consider, too, that you need to take the time out of your busy schedules to connect as a couple. Book a night out at least once a month; it would do good for your sanity and your relationship. Momi Berlin lines up a few fun yet affordable date night ideas.
Coffee and cake
Date nights aren't all about a full meal. It wouldn't hurt to grab a few bites before leaving home and have coffee, milk tea or tea in a nearby cafe. Pair your drinks with a slice of your favorite cake.
The moment together will give you a lot of time and rediscover each other's weaknesses and favorites. It is also your alone time for some peace and discuss plans or reminisce past events.
On beer and music
You can also opt for a bucket of beer in some local pubs or watering hole. Sing along in the karaoke if there's available. To save on dinner, eat something at home before you leave.
Sometimes, it is when couples are a little tipsy that they rekindle romances and laugh at problems.
Go bowling
When was the last time you've been to a bowling alley? Perhaps once or never. Do something completely out of the ordinary. Give it a try, and you wouldn't believe yourself you could knock down all the pins in one shot or on your second try. But more than all the strikes and spares, surely you will go home loving this new sport.
Coupons and deals
Coupons bring significant savings. Subscribe to sites like Metro Deal. They carry fantastic deals to you via email. Such sales are in the salon, entertainment hubs, restaurants, and other products and services. Just take note of the expiration date and other fine details like not valid on holidays.
Inexpensive date nights for tired parents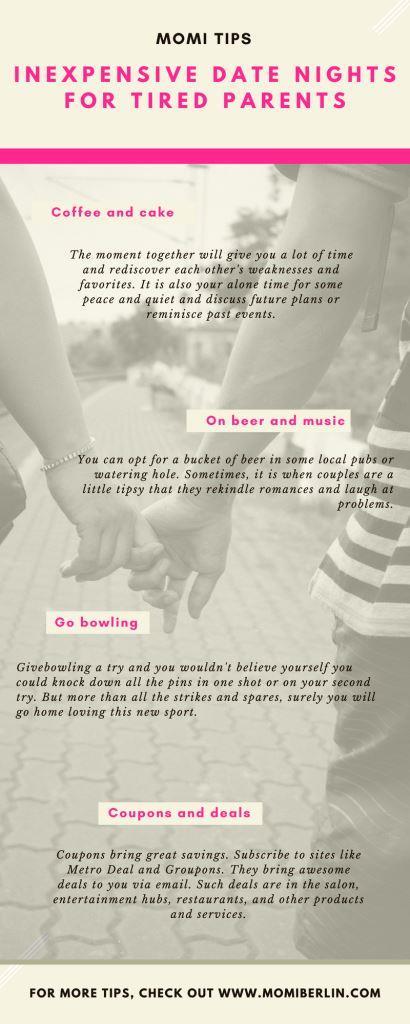 When was the last time you went out without any kids in tow? Though it is fun and exciting to have the children with you as you watch movies or dine out, it is equally thrilling to be alone with your spouse once in a while.
So, remember parents. Even when you're caught up in day-to-day life, squeeze a few hours for you and your spouse for some date nights. It need not always be fab and the talk of the town. Sometimes, cheap and spontaneous dates are the most romantic and cheesy. It is because there are no pretense, no expectations than to have real fun and escape home even for a few hours.
And if you are in the mood to read more about the best Valentine's Day date and gift ideas as blogged by fellow mommy bloggers, here are a few links:
Valentine's Day Tips For TeamBahay Couples
Best Valentine's Day Date And Gift Ideas For Married Couples
Valentine's Day Gift Ideas, It's Hidden Meanings In 143 Words
Valentines Day Gift Ideas For Her
Milky Vanilla Heart Gelatin – Valentine's Day Dessert Treat