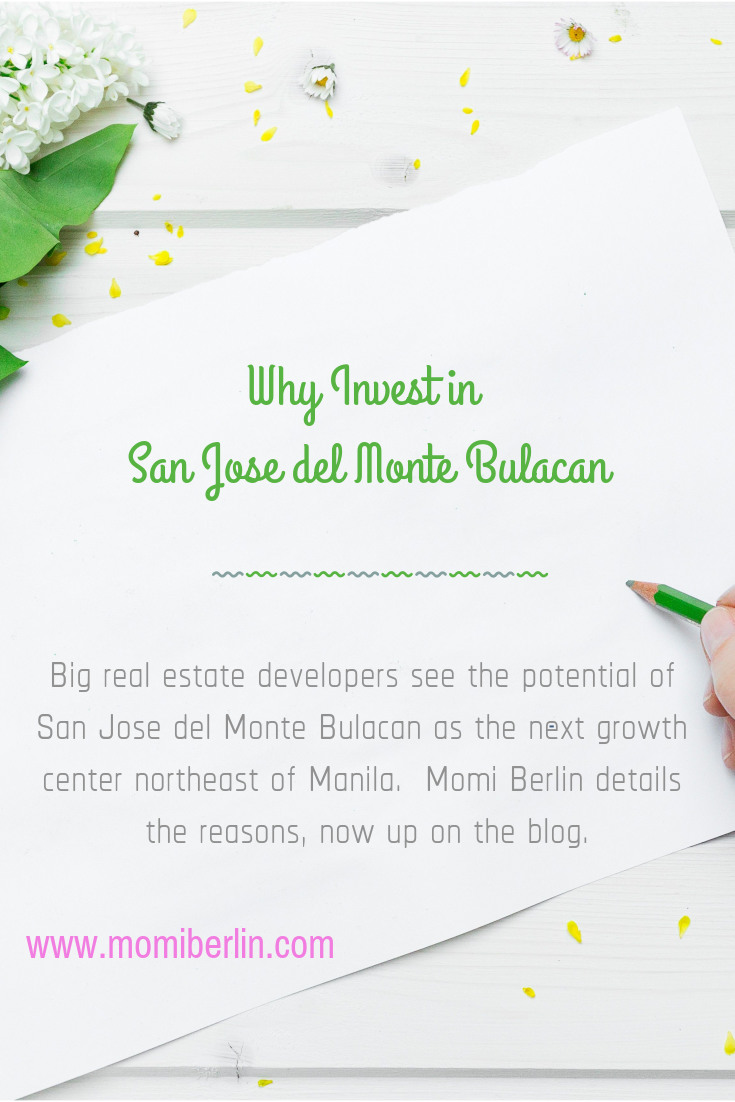 Last week, the husband brought us to his work. Though we stayed most of the time inside the car while he did his transaction, at least we were given a chance to take a glimpse of his almost every day.
I love it when as he drives, he would give us a little background about the place or people we are to meet. Despite the demands of work, it seems he always has the energy to reply to questions, give instructions to his men, and smile and even play with our toddlers. He must be enjoying his job. And the place must be truly special to him. That despite the distance from our home, he travels there at least four times a week.
He even told me on our way home. "Everyday, I fall in love with San Jose del Monte Bulacan." He reasoned out that he has gained a number of friends there which continues to multiply as the days pass by. He was also able to close a few construction deals and hopefully more to come.
As I look around, I must say, just like husband, many people have seen the beauty of the place. More than the housing projects that are now slowly being filled with residents, San Jose del Monte Bulacan now boasts of shopping centers, lifestyle hubs, and yes, even learning institutions.
Vibrant homes
Real Estate developers see the potential of the place as the next important residential haven. Families starting up or investing in properties are easily drawn to San Jose del Monte because of the suburban feel it offers in a rustic setting.
Promising economy
This premier city of Bulacan also promises a vibrant local economy. Prime commercial hubs and service providers opt for their next headquarters within the town given its proximity to Metro Manila. Such development certainly promises local employment and an encouraging economy.
Reliable transport service
But what I observe as a significant factor magneting individuals and businesses to invest in San Jose Del Monte is the construction of the Manila Metro Rail Transit System Line 7. From North Avenue in Quezon City to San Jose del Monte, the MRT-7 line easily connects the city to almost all parts of the Metro. This mass transport system is expected to operate in a few years. It is also estimated to service about half a million riders per day.
Why Invest in San Jose del Monte Bulacan
San Jose Del Monte Bulacan is slowly becoming a metropolis given its sustainability. No wonder giant real estate companies are investing and seeing the city's potential. From Ayala Land to Sta. Lucia Realty and Camella Homes, each developer offers an exciting lifestyle to Bulacenos and even those from the Metro seeking modern conveniences in a rustic setting.
If you are like my husband who is smitten by the local charm of San Jose del Monte Bulacan, talk to a property consultant now. Such a person will help you decide what's the best investment for you. It was what we did that day before we travel back to our house.  Check Allwell Homes Realty for the best options.