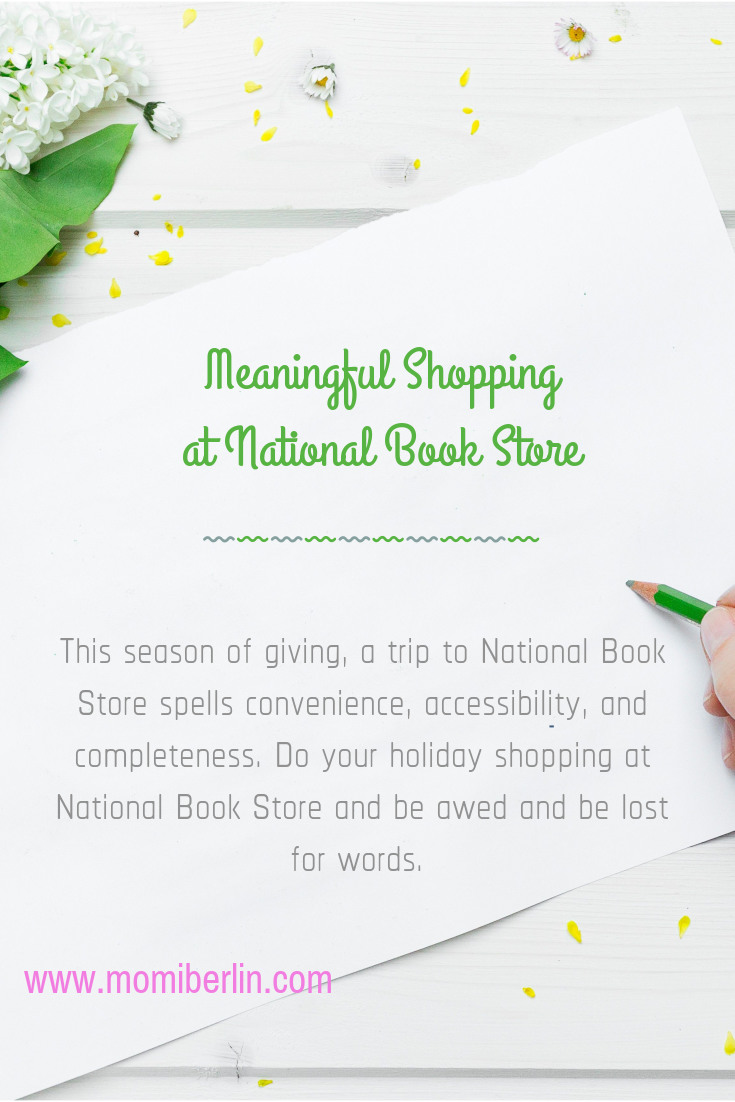 I've got an old sticker book when I was a kid.  My mom would always bring me to National Book Store Cubao branch so I could buy stickers and complete my Panini Dinosaur Sticker Collection Book. I carried that love for sticker collection until college.  I remember that when time permits, my then boyfriend (now husband) would accompany me at National Book Store Ermita branch because it was there we find Panini stickers.  
More than my love for Panini sticker collection, I also developed an affection for book reading.  It was in high school when I started collecting those young adult romance novels that usually dealt with high school drama and romance, first dates and first love, family conflicts and peer pressure.  Then I was introduced to suspense novels and those stories with a combination of horror and family saga.  Ow, how I love those narratives revolving around family secrets, forbidden love, and rags-to-riches drama. 
Children are made readers
[tweetshare tweet=""Children are made readers on the laps of their parents." — Emilie Buchwald" username="IfZgcz8ZKo14VSCu3y8ejhrBGaCG*R!N:1:0″]
I may say, my love for reading never ended.  It evolved and now that I have five boys, I would want to assume that such passion for books has been carried to them.  They learn to appreciate reading, because their parents have instilled in them the enjoyment that comes from a good book. 
Now, all our five boys have their collection of books.  And I am just so proud of them.  More than the knowledge absorbed from those titles, the exposure to reading exercises their brain and enhances their concentration.  I was told that kids who are exposed to consistent reading learn to sit still for long periods.  Such a skill can help them later on when they go to school, find a job, and even settle and have a family.  Plus, youngsters can quickly identify with the characters, put themselves into the story, and develop empathy.
Meaningful Gifts at National Book Store
For a book lover, a visit to a bookshop isn't complete without wandering by its aisles. My boys and I are all head over heels at National Book Store's Best Books of 2018 section.  Displayed are the year's best titles according to reviews, number of copies sold, and popularity.  Perhaps, it was the section where I stayed the most.  With the many beautiful titles in front of me, I can't decide what to get first.  Sadly, I just can't put them all inside my cart.  I have a working budget.  Ow, how I wish I could bring every title I want.  But I let my boys pick- at the most- three books as part of their mom's Christmas present.
The bookshop that goes beyond titles
In this time and age of the World Wide Web, almost anything can now be bought on the Internet, books included.  But as for my boys and me, nothing can still replace the touch and feel of a real bookshop. More than the vast collection of reading materials, other bookstores also offer arts and crafts, toys, and even cute keepsakes, and other school and office supplies.  Plus of course, some bookshops have nice lounge chairs.  The store's lighting, color, and layout all contribute, too, for a lovely reading or shopping experience.   One classic example is that of National Book Store.
Meaningful Christmas with National Book Store
I must say that even for non-bibliophile, a trip to the National Book Store is heaven. I love it best that they have different zones that would lead even the most clueless soul where to find the 100 Great Gifts to Get.   It is a curated selection of products featuring exclusive items, collaborations, holiday specials, and more.  Price points are from P100 to P1000.  And since Christmas is just around the corner, National Book Store also has a Christmas Zone for anything holiday decors to trees, gift bags, and wrappers.  
Just very near the entrance of most National Book Store branches is the Gift Zone.  My boys and I stayed there for almost an hour or more.  Everything is just too cute and usable; we can't decide from the many feature products before us what to get.  Arranged by budget or by personality, each gift pack or gift items are designed to help customers select presents more conveniently.  Gift bundles and items are priced from P50 and below, P100 and below, P300 and below, and P500 and below.  It helps, too, that each table is categorized into gifts for the family, officemates, and special someone.  How thoughtful can they be!
A National Book Store near you
National Book Store has over 235 branches nationwide.  And for those who can't physically visit the bookshop, they can visit www.nationalbookstore.com to shop online or call the delivery hotline 8888-NBS. I love it that they can adjust especially that many people nowadays are doing their shopping online. But for my family and me, any city mall or town center's soul is a bookstore.  It feeds not only our hunger for knowledge but provides knickknacks and everyday office essentials.  It is our go-to place for the boys' school needs which in simple or complex ways, help them succeed in life. And in this season of giving, a trip to National Book Store spells convenience, completeness, and accessibility.  Go and visit the nearest National Book Store in your area and be awed.