Debit Mastercard makes it safe, exciting, and rewarding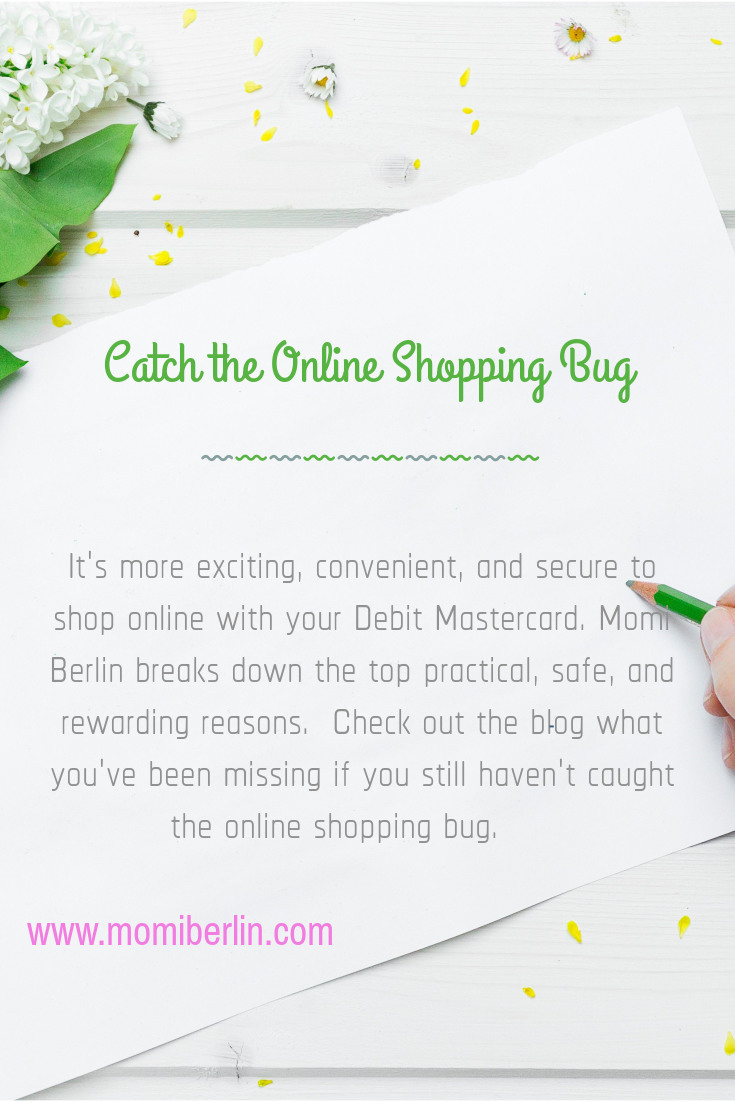 Online shopping is easy and fun, and that's why its popularity is growing among Filipino shoppers – and so is the use of debit cards when purchasing from online merchants. The convenience of getting what you want and need at a click, having it delivered right to your doorstep, and not worrying about having cash on hand makes Debit Mastercard and online shopping a great combination that helps us multitask in this age of hectic schedules and limited time.
You can think of your Debit Mastercard like the key to your car – it's central to unlocking convenient and fast access to your bank account. If you're ready to pay for something in cash, use your debit card (it's essentially "plastic" cash), which draws money directly from your account but saves you the trip to the ATM. You are more aware of how and where you've spent your money so that you can manage your budget better.
It's more exciting, convenient, and secure to shop online especially with your Debit Mastercard, and we're breaking down the top practical, safe and rewarding reasons why. Here's what you've been missing if you still haven't caught the online shopping bug.
No crowds, no queues
Two of the top reasons to shop online are avoiding the crowds and waiting at the long check-out lines. With online shopping, browsing is a breeze on your mobile phone or laptop with enough options to filter and sort items according to kind, price or brand. And buying is done in a few simple clicks.
Safety, security, and control
Don't just buy, make sure to check where you're purchasing from. Major shopping sites like Zalora work hard to provide a secure connection for customers' information to be kept private. Your Debit Mastercard is also equipped with an EMV chip that provides an extra layer of security. Plus, since it's all traceable, you can keep better track of your spending.
Awesome offers
Online shopping sites usually run a gamut of great deals, and with Debit Mastercard's exclusive offers with some of the biggest online retailers, you'll have a more rewarding experience. For a wardrobe refresh with the latest Autumn/Winter trends, your Debit Mastercard gets you P500 off with a minimum spend of P2,500 when you shop on Zalora using the code MCDEBIT. Take advantage of the exclusive deal here www.mastercard.com.ph/morewithdebit.
Convenience is key
With the Zalora promotion with Debit Mastercard running until November 30, 2018, you have more time to check your budget and even look at new styles and items before deciding. And since you can do away with travel or parking expenses, you also save more. Here's a tip: Register your Debit Mastercard when you shop for the first time and enjoy the convenience of shopping again without having to enter the required details each time.
Say bye to buyer's remorse
It's good to review your items first before committing to buying them and spending your money to avoid having a sense of regret after making a purchase. If you do change your mind or if you aren't satisfied with your online shopping, you can opt to return it since it's usually not too difficult to get a refund.
It feels like Christmas!
Who honestly doesn't like the feeling of opening a package when it arrives? Most people would probably say that it's the best thing about online shopping. And a great bonus is it's always more comfortable trying out what you've purchased at home.
By providing convenient and secure access to your funds anytime, anywhere, your Debit Mastercard helps you maximize online shopping and its benefits so that you can get more out of your days.
*this is a press release