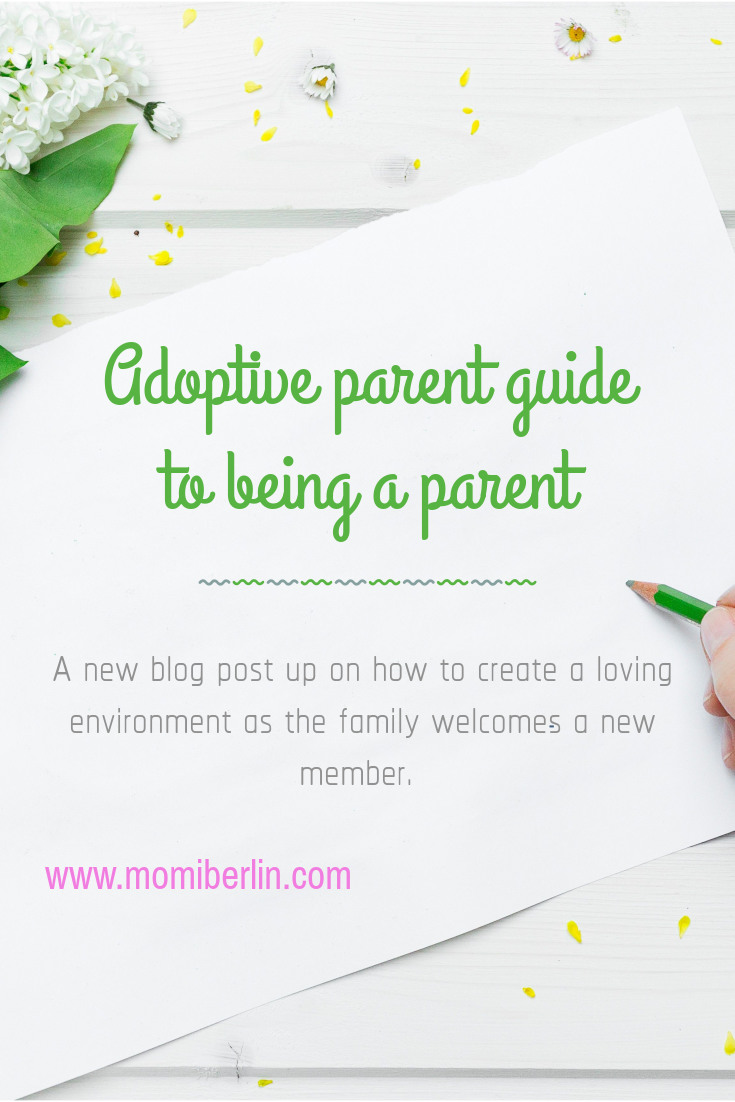 Adoption is defined as the process wherein a person assumes the parenting of usually a child from that person's biological or legal parent. Through adoption, all rights and responsibilities are transferred from the legal parents to the new ones.
There are many reasons one adopts a child. One of which is to have the family he has always wanted.
The first few weeks from the time of adoption are a major transition for both the child and his new parents. Momi Berlin shares guide for adoptive parents to the first weeks home.
Give time
Having a child in the house is totally different especially if you're used to having your spouse only to share the house with. A baby or toddler can be demanding, thus you should be prepared to give time and attention.
If you got a toddler already, find time to spend with him. Know his favorites and preferences. If he still hasn't established any favorites, introduce him to choices so he may learn and discover what he prefers. These favorites are what would define him as he grows and your reference to please or make him happy. But more than that, setting time with your child means you're committed to knowing him better. You are giving him the opportunity to know you, too.
Set routine
Your place may be totally strange for the toddler. Help him get used to it by introducing to him a routine. For most children, predictability makes them feel secure and safe.
A routine may include things he can expect once he wakes up, time to eat meals, and family bonding every Sunday. Setting a routine would also help him easily love his new home especially when he finds each activity exciting and totally new. Likewise, setting routine makes one feel he belongs and that is exactly what he needs to feel.
Be flexible with structures
Though the child may see there is a routine, be sure to let him know that it can be somehow altered. Just like how an employee works with flexible schedules, it may lead him to be more committed to the organization, increase his morale, and give him the opportunity to accomplish goals given the time he is most comfortable with.
An example would be reminding the child that light's out at 9 pm. But you also have a few books by his bedside should he can't sleep and you're always ready to read to him.
Introduce yourself
The child has a new parent and he should know it is you. Establish yourself as a parent by introducing to be called mommy or mama, daddy or papa. A parent gives reassurance that his child is safe so give the child that reassurance. To a child, his parent provides for his needs, so give him food when hungry or change his clothes when he is wet.
Establish you are a parent by acting as one. Show you have the authority but never abuse that power.
Adoptive parents guide to being a parent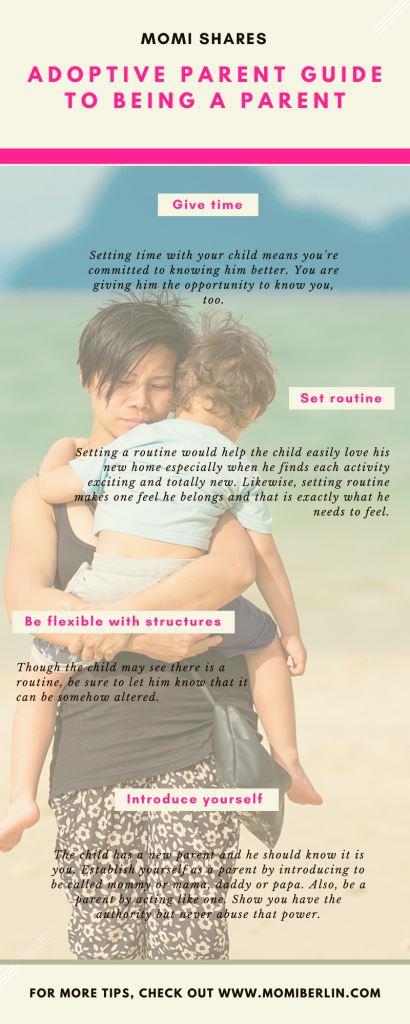 The arrival of a new child will surely bring change to the family. The support of each member is needed to make the change a beautiful experience.
To start with, the youngster should feel he is a welcome addition. Treat him with respect and love. Avoid overwhelming him with lots of visitors, toys perhaps, and food as he might think life should really be like that. But shower him with love and affection. It is the best gift you could give him aside from providing a place called home.
This was originally published on PSST.ph.  We've republished this with the publication's permission.