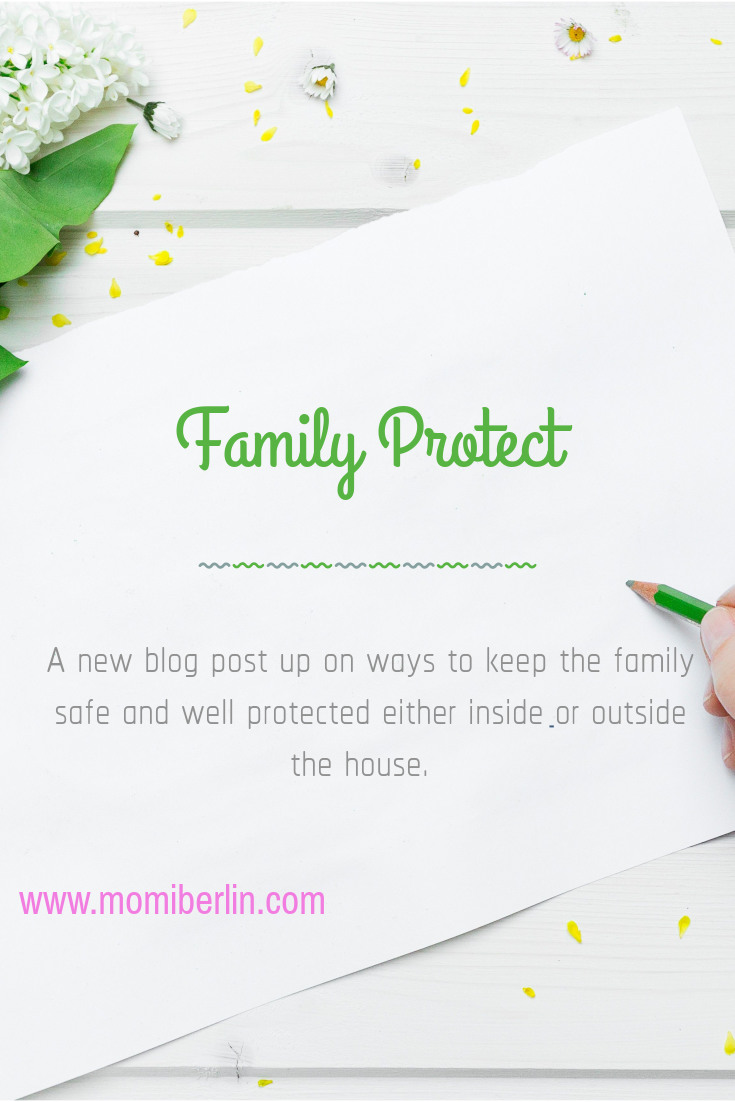 I woke up early today.  After breastfeeding the two little boys, I went downstairs and cooked breakfast.  The small house was so quiet.  The five boys are still sound asleep.
As I was chopping the vegetables, I couldn't help but look back at how we started our family.   When the three boys were still small kids, my decisions and actions were always on how to keep them safe from bumps and bangs.  Well, I guess most parents always aim for the safety of their family.  With or without a family insurance like the YGC Family Protect, they always baby-proof their house and stay close by their youngsters' side. 
Which made me think, how do you keep your family safe?  How do you echo the same goal to your children and make sure they are safe in and even outside the house?  Allow me to share with you a few ways on how we keep our family safe inside or outside our abode.  
Do not open the front door
There was a time when both husband and I were working.  The boys will arrive from school at 4 pm.  We've taught the children not to open the front door even if the person knocking was a friend or relative.  We told them that if they are our loved ones, they wouldn't mind waiting outside.
Secure the doors and windows
Before we all go to sleep, we always make sure that the front door and all windows are locked.  The same practice we do whenever we go out.    When we are just at home, we always keep the door open but the screen door locked.   
We also place a wooden bar in the bottom track of all sliding windows.  We learned that a sliding window may be forced open.  There was a time husband forgot his key to the front door and he just forced open the sliding window to enter the house.   
Invest in good quality door
The front door should be made of a solid wood.  If possible, fit an external door with deadlocks or double lock.  If you could have a peephole installed, that would be useful in checking who's at the front door without being seen from the outside. 
Keep lights on 
Whenever we go for a vacation or even an overnight trip, we always leave the lights in our kitchen on.  This creates an impression that the house is occupied even at times it is empty.  We also have a pair of slippers by the front door to create the same impression. 
It will all the more help if the street lights near your house are all working.  Keep the driveway and pathway well-lighted too.  
orient kids of contact details
The boys are well oriented of their papa and mama's mobile phone number as well as their grandmother's.  Whenever we take a walk, we also teach the children the direction going home.  We also orient them what signboard to look for when they need to commute.  
ask help from mall security
Whenever we go to a mall, we always orient the boys that in case we miss each other, we will meet at the last place or store we've been to.  Or they will ask help from mall security guards, request for a telephone, and call us.  It happened to us twice when our Firstborn and Big Bunso were lost in a mall in Quezon City and Marikina, respectively. 
secret code
I remember that we've also created a secret code the kids may use to communicate with us should they be in danger.  For example, they may text three 0s which means they are scared and they need us asap.  If you would like to adopt this secret code thing, make sure that the kids will not share that secret code to anyone else, even to their best friends. 
follow instinct and gut feel
I always believe in my intuition.  It allows me to get the first warning sign that something is off or is about to happen.  So I always tell the boys that they need to listen to that little voice prompting them to think twice or not proceed with their initial decision. 
get a dog
I am always scared of dogs.  They simply intimidate me.  And I believe that there are a lot of people afraid of the dog's look, bark or mere presence.  Getting a dog, I believe, adds security.
Know your neighbors 
It wouldn't hurt if you befriend your neighbor.  More than the occasional sharing of food, they can also tidy your garbage when you're not home and even secure your mails when you don't have a mailbox.  Of course, there are times you can also request that they look after your house in times you're gone for a vacation or a weekend trip.  
No social media posting
If you can, please, do not announce in social media your vacation location. Announcing your travel plans online might cause more harm. 
Get family insurance
Secure an insurance for your house and other properties.  This insurance will cover for the damages should there be incidents like fire, storm, theft, and even vandalism.  It is prudent, too, to get the family a protection like the Malayan Family Protect.   An insurance provides financial support in cases of sudden losses or incidents.  It somehow helps the father, for instance,  reduce his uncertainty when confined in a hospital and unable to provide for his family.
Family Protect
There are many practical ways to keep the family and house safe. It is prudent that as parents, we always show to our kids that we value safety and protection in order for them to extend the same thinking.  More than verbalizing everything, we need to show to them how these actions look like.  Caution and presence of mind should also be practiced until the children understand them to the very core.