I've been to this highly urbanized place — which according to our tour guide Meow has consistently expanded through land reclamation.  Founded in 1819 by Sir Stamford Raffles, the place has a number of places named after him.  It was only in 1965 when it became an independent nation and a republic, which it remains today.
This sovereign city-state has the Merlion as its symbol.  The fish body represents the island country's origin as a fishing village, and the lion head comes from its original name Singapura.  Singapura means "lion city."
Yes, I've been to Singapore and even if I only stayed there for a few days, it has been an exciting experience.  I got to witness a totally different culture, talk with interesting characters, and been nothing short of fun.
Singapore is one of the world's major commercial hubs with the fourth-biggest financial center and one of the five busiest ports.   Acute poverty is rare in Singapore, according to Meow.  The city is highly globalized which greatly depends on trade.  Most of its facilities and services are at par with the international standards.
About five million live in Singapore, the majority of which are Chinese and the rest Caucasians, Eurasians, Indians, and Malays. A number of Singaporeans are bilingual — mostly speaking English and another language (Mandarin, Malay or Tamil).  Most know how to speak Singapore Colloquial English or what they call Singlish.
Singapore's Chinatown
As we tour this little country, I instantly fell in love with its several distinct ethnic communities.  Each shows a distinct aura of its culture.  Each district offers sights and sounds that uniquely describe its cultural heritage.  And among all, I fell in love with Chinatown.
I love its vibrant color.  Red doors can be so inviting.
The gothic wrought door knobs and handles can pull anyone's attention.  It caught mine.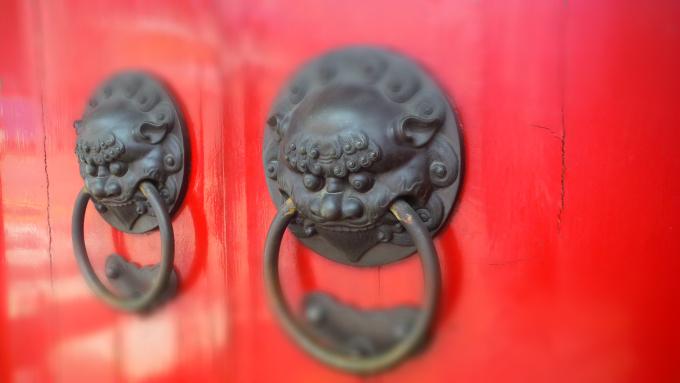 The intense yet comforting smell of incense may surely appeal to the Gods.  It surely did arouse my olfactory sense.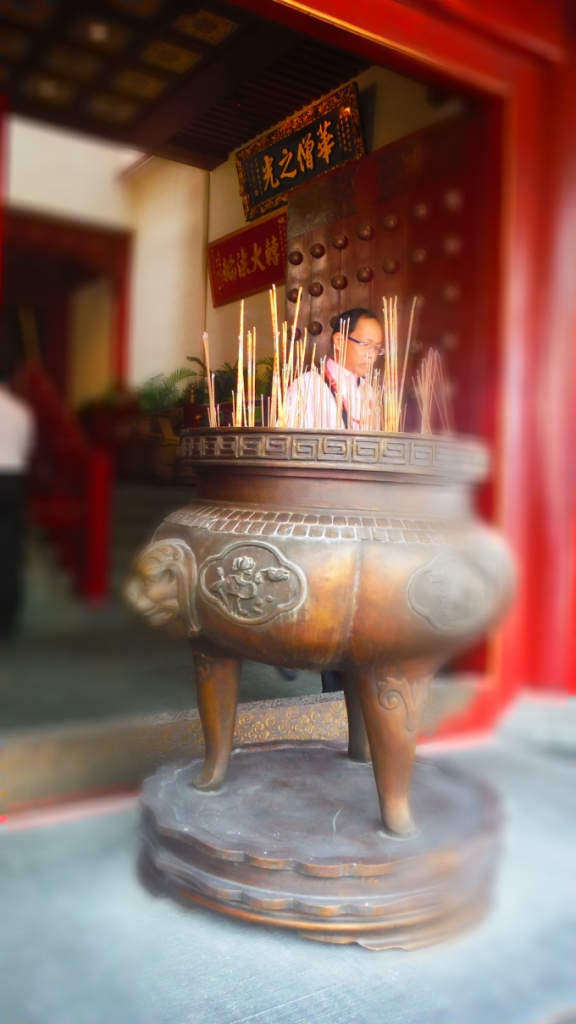 And along the busy Chinatown is this Buddhist temple possessing such a peculiar form — all intricately designed that stands majestically among old and new structures.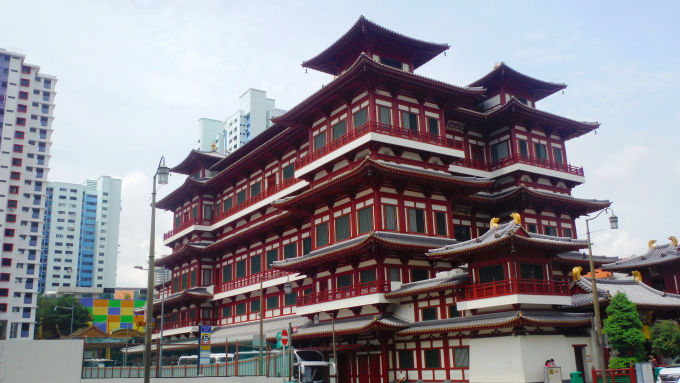 Even the smell and sight of its delicacies and local produce are so inviting… all rich in flavor and culture.
As I wander freely along the busy streets of Chinatown, I chance upon the perfect gift for my mother.  Beautifully luxurious and extremely soft that if I wear it, it will surely keep me in bed all day.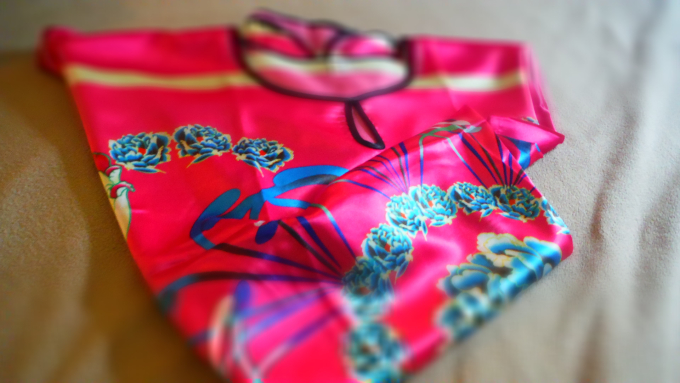 As I went farther, I tend to discover something new again in every corner, in every turn.  Surely, I was enticed and lost in a rush that is Chinatown until my sight settled on the small intricate pieces of a chess board — I felt instantly at home.  I pictured my boys' sweet smiles and without thinking much, made my second purchase —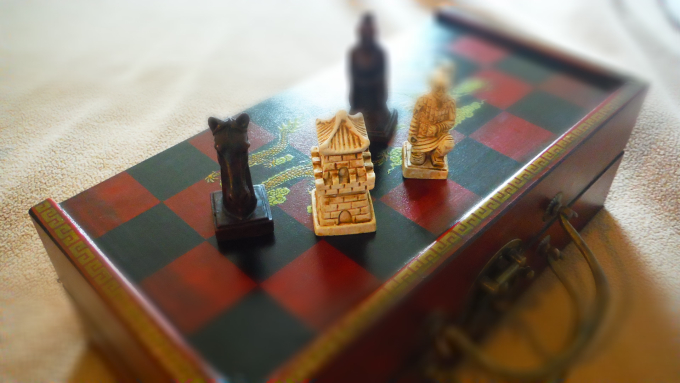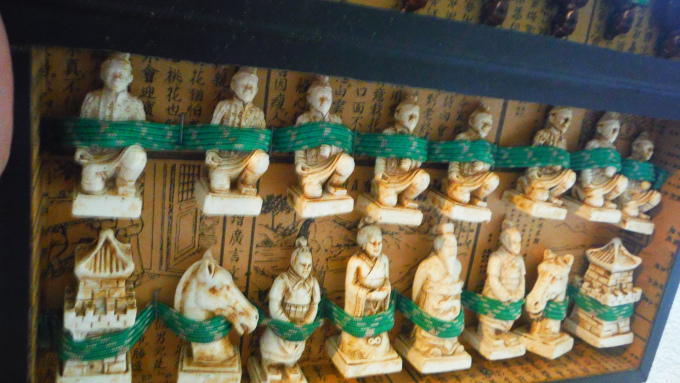 Deeply rooted in tradition, Singapore's Chinatown tells of the aura of a culture that truly excites one's senses.  Its look, smell, and feel are distinctly Chinese that are ever so dynamic, colorful, and simply dramatic.
I would visit Singapore again, soon perhaps, with my family.  Together, we will explore, taste, and feel not just Singapore's Chinatown but the whole city.
* Our Singapore trip was last November 2014.  Husband was left at home with the kids.  He must have missed me that much.  I've learned that our baby Yael was conceived a day after I arrived home from Singapore.  🙂