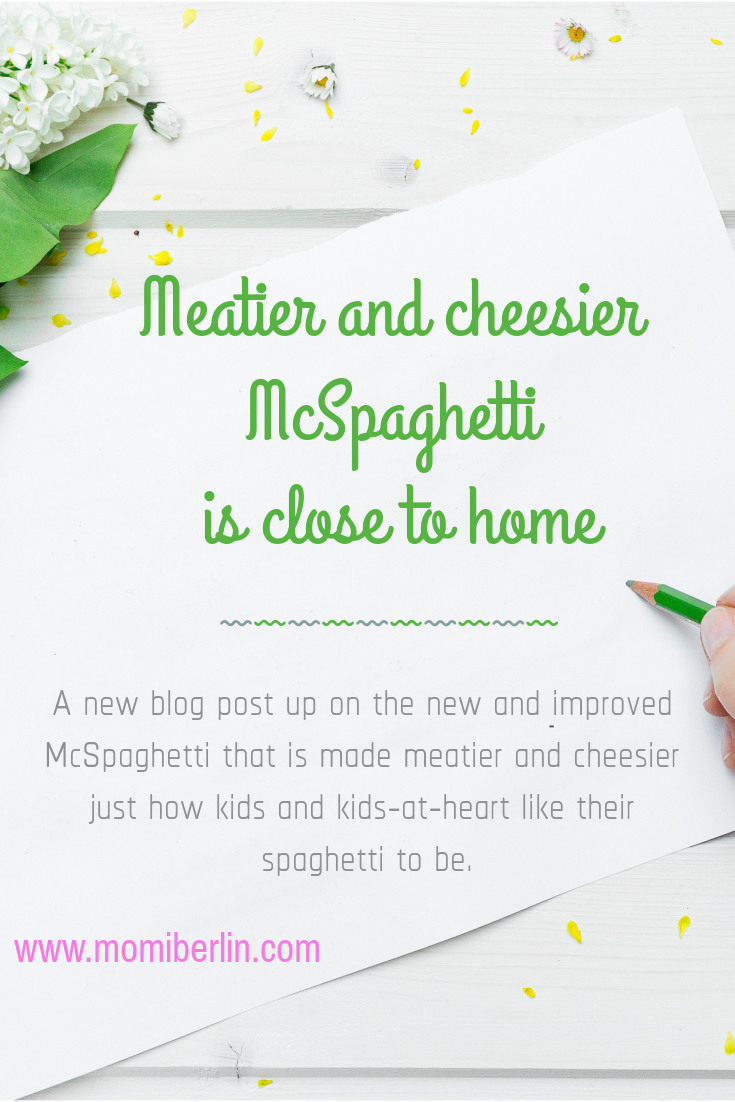 I remember that as a kid, my favorite meal is spaghetti.  It is still my favorite now that I am a mom of five boys. I often cook spaghetti for my family and it has become a staple pasta dish in our household.  In every special occasion, we always have spaghetti.  Sometimes when we are out, we crave for it and the closest version of home is the new and improved McSpaghetti.  Now, it is made meatier and cheesier, just how kids and kids-at-heart like their spaghetti to be!
Meatier and cheesier McSpaghetti 
McDonald's spaghetti noodles are cooked just right.  And they are covered with a sweet and savory blend of tomato sauce, mixed with ground beef and hotdog slices then topped off with more grated cheese.  It is without a doubt kid-loved and mom-approved!
Just this afternoon, my boys requested that I cook their favorite spaghetti.  Our SumoSam, though, isn't feeling well, thus he doesn't want to be put down nor come near any of his brothers.  My Second Son then suggested we have McDo delivery.  And so we did. 
Meatier and cheesier McSpaghetti is close to home
Looking at my boys eating their spaghetti brings back fun memories of their youth, of my youth.  Special occasions are always celebrated with a delicious plate of this pasta dish.  Kids' faces light up at the simple sight of it and we can't blame them – who wouldn't enjoy a fun treat like spaghetti? 
Try the new and improved McSpaghetti, pretty much the same spaghetti we always have at home.  Visit any McDonald's stores nationwide or order via McDonald's delivery today.  We just did and I am just happy to share some good laugh with my boys over burgers, fries, and McSpaghetti.