Help needed!
I got a Mommy Mundo Journey Box – The Smiles and Tickles Box last year.  My box contains mommy and toddler essentials plus discount cards moms would surely find useful as she journeys through motherhood.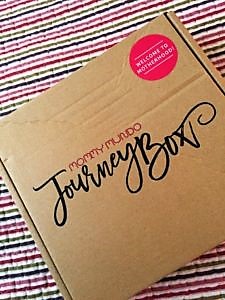 The Diaper Rash Issue
It was not until last week that we got to use one small tub included inside my Journey Box. It is a botanical bottom balm intended to sooth a sore baby's bottom.  After a few days of trying it, I must say that this gentle balm is great for minor skin irritations to severe diaper rash.
Lately, my son has an increased number of bowel movements.  This causes his bottom to be exposed to the irritating effects of his stool, thus he suffers from diaper rash.  Though the rashes are only mild,  I know it is painful as he cries everytime we need to wash him.
Then we tried the Baby Botanicals Botanical Baby Bottom Balm.  It quickly heals my 18-month old son's diaper area.
The quest for the Botanical Baby Bottom Balm
I searched the internet for the makers of the Baby Botanicals Botanical Baby Bottom Balm but to no avail.  I even checked Instagram and Facebook, but again unsuccessfully found nothing.
I am in hopes of getting an answer from moms who have tried this amazing balm.  They may lead me where to avail of this baby bottom balm.  And for others who haven't tried but have a sample of it at home, I can attest to its efficiency.
PS
I already emailed Mommy Mundo about my inquiry.  I hope to hear from them soonest.