Raising a baby can be a lot better if there are brands that support a mom by reducing the burden of child-rearing tasks and enhancing the joy of child-raising.  At this time and age, this requirement is very possible.  And I have come to know this brand 14 years ago.  It is what I used to my Firstborn and my succeeding births.
MamyPoko supports a mother's deep affection for her children as they grow.  Believe me!  This is one brand I truly love and trust.  I first fell in love with its features.  It delivers that super absorbency and excellent dryness features without irritating my son's butt.
MamyPoko was first introduced to me by my nurse cousin.  I used to complain the diapers we were using then and relayed to her we already tried about three brands.  She swore by the effectivity of the brand. And I am just so relieved to have listened to her advice.
This diaper's features are customized to each stage of a baby's development.  This means that the features of MamyPoko products differ according to the various stages of a child's size and his motor skills and in the quantity and consistency of his urine and stools.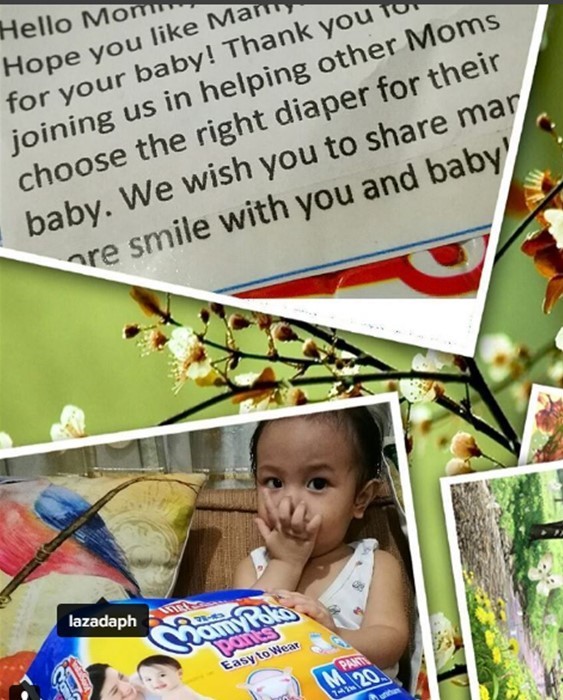 We are more than grateful to have received a month's supply of MamyPoko for our one-year-old boy.  Thank you to MamyPoko and Lazada.  And it amazes me that still, the quality of MamyPoko has never changed.  It still absorbs urine quicker than ever and keeps my little one's bottom completely dry.  I also enjoy its wetness sign which reminds me when to change diapers.  What I have noticed as well is that MamyPoko has improved its tape, perhaps to fit a baby's body better.
My baby still needs all the rest he could have to become healthy and happy.  And I am one happy mom to have MamyPoko as a partner to give to my son that extra loving protection he needs.
By the way, we found Kokopax.com which had some recommended baby wipes.  We are about to try it to our little man and surely it will be another partner this mom and her baby would love.