A collection of flower-related stories through the years.
—
July 6, 2011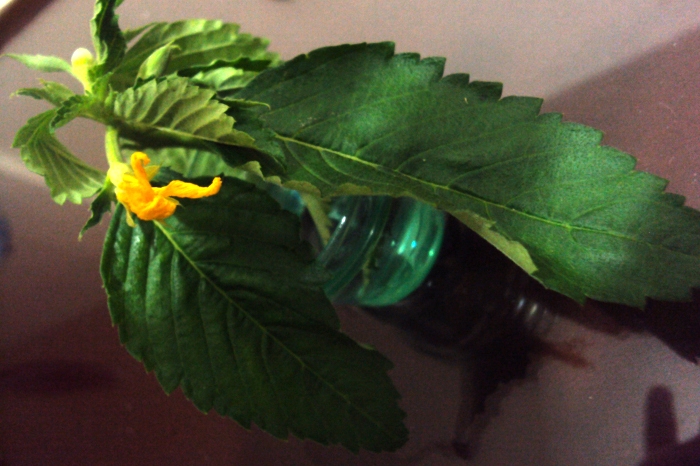 One Sunday morning, Bunso went outside for a walk. He returned after a few minutes, Bunso with a small yet super bright yellow flower on his hands.
Bunso:  This is for you, mama.
Momi Berlin:  Oh, thank you, my Bunso.  Why give me flowers?
Bunso:  Because I love you.
—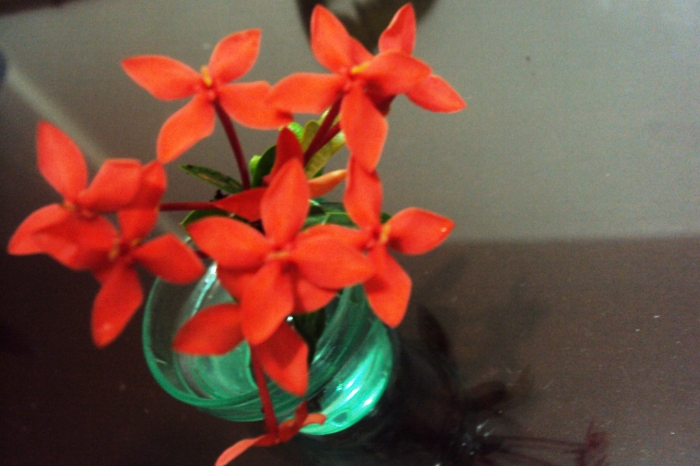 We left home to watch the Azkals vs Sri Lanka game. I left the small flower by our sofa and when we arrived home, the flower has withered. Bunso was disappointed.
Before dinner, he asked permission to go to the big house.  After a few minutes, with him was a small bunch of Santan flowers.
Bunso:  Mama, flowers for you, again.  This time, please put it in a vase, will you?
Momi Berlin:  (hurriedly look for a small cup.   Poured water on the vase.  And placed the withered flower and the Santan flower in the makeshift vase.) There, Bunso.  Our flowers are now in a vase.
Bunso:  (smiled triumphantly).
*  the makeshift vase is a cup of Bunso's five-year-old feeding bottle
—
March 14, 2013
I love letter writing before.  I still love to do it until now, not that frequent as before though.  And I would always end my note with "a rose for you."
Yesterday, I received a clay rose from Second son.  And he made the rose himself.
Thank you, Second son.
—
October 17, 2012
Today, I am 35 years old.  And husband gives me lots of flowers found in every corner of the small house.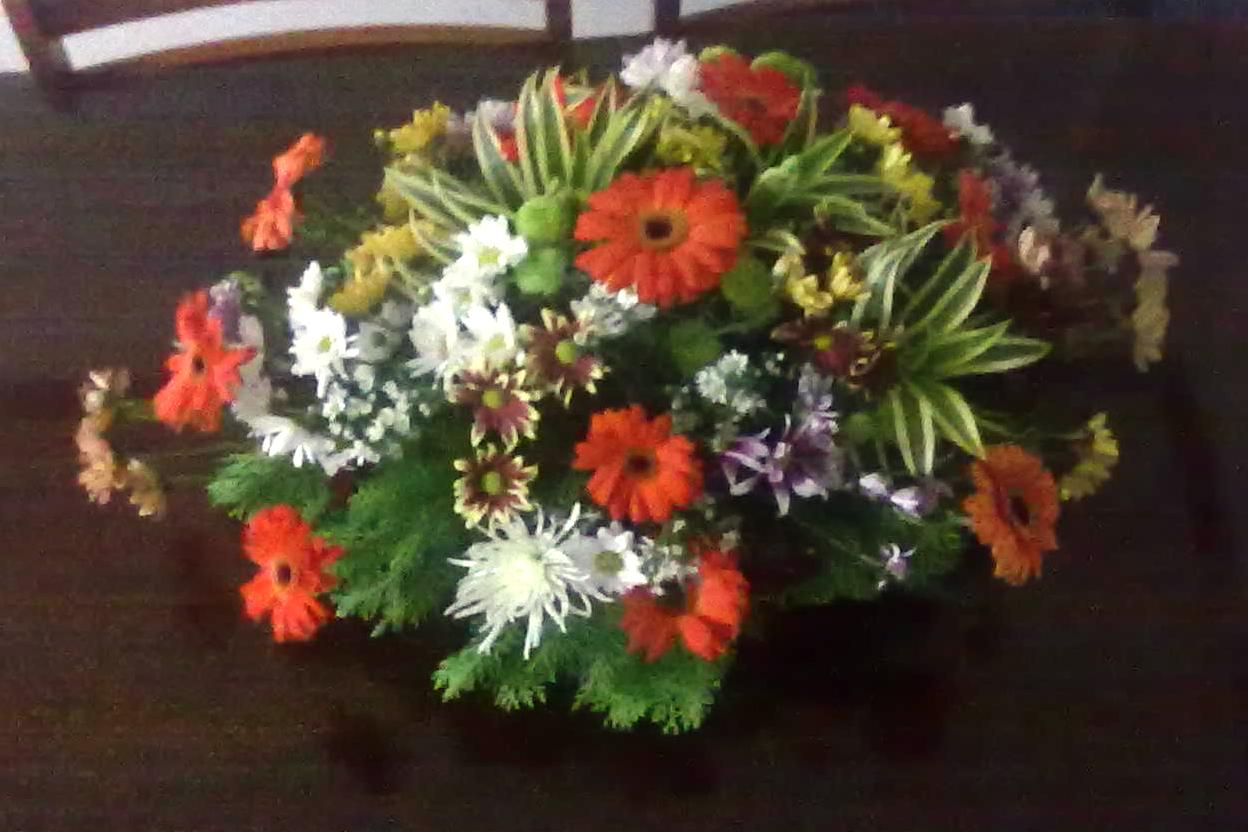 A beautiful centerpiece at our dining table for almost a week.
Just before going down, husband puts this vase with a number of tulips by our hallway.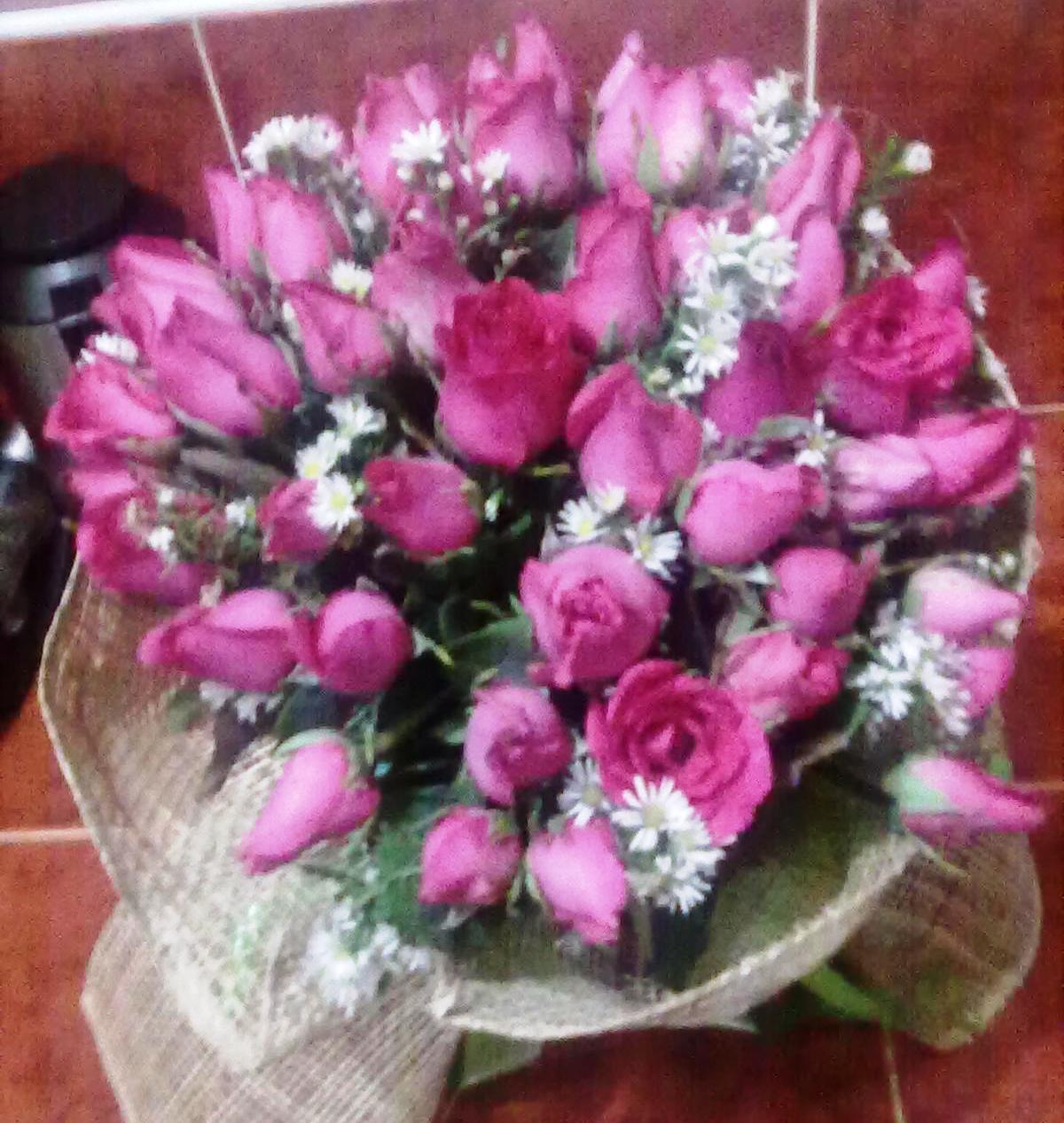 A 50-stem bouquet I first found by our kitchen sink.  Why kitchen sink?  Because it is the first place I go to as soon as I wake up.  And for more than a week, this bouquet stays in our kitchen counter making me smile every time I cook for my boys.
Another set of flowers by our bed.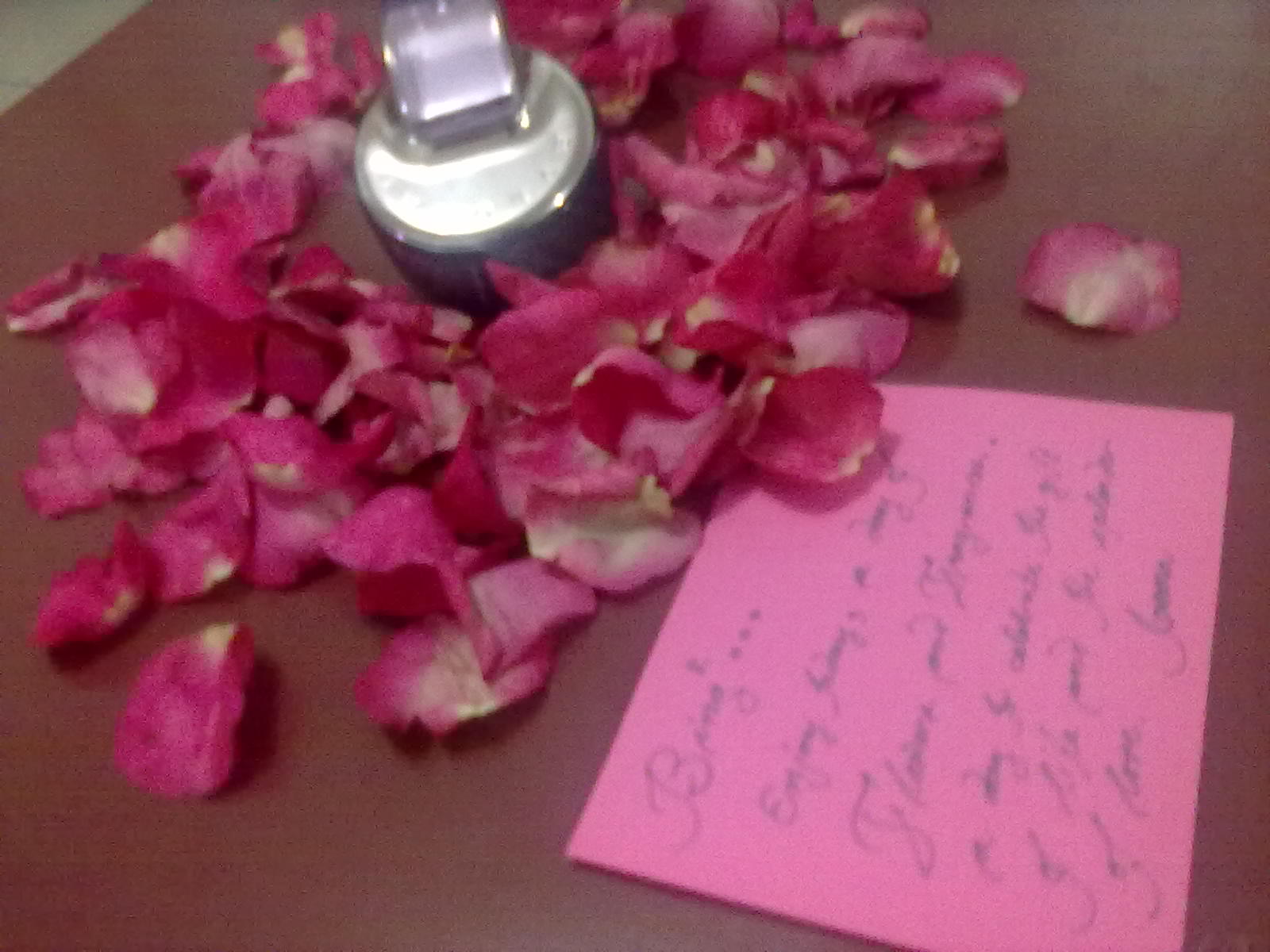 And by our living room, I found rose petals with a sweet note and a perfume, all from a husband who has been extra sweet that day just to make me feel appreciated and loved!
Thank you.  Indeed, a very happy and memorable birthday for a 35-year old mom.
—