BDO expands footprint in Bicol with opening of new branch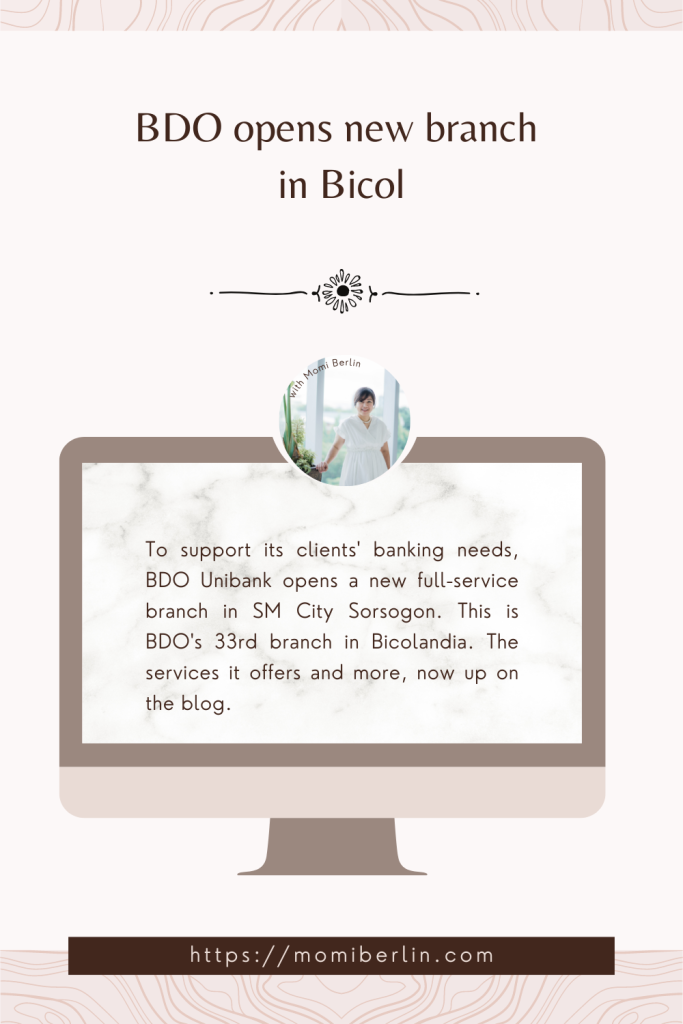 BDO Unibank opens a branch in one of Bicol region's leading urban cities. To support its clients' banking needs, BDO Unibank opens a new full-service branch in SM City Sorsogon. This is BDO's 33rd branch in Bicolandia. More than serving the personal investment of its clients, the branch can also send and receive funds. Other services it can offer are offering financial planning needs to individuals and extending loans to businesses for their expansion activities. Self-service options are also available via digital and online banking facilities to give clients alternative channels to do their banking transactions inside the branch.
The new branch offers extended banking hours considering that it is located in SM. This all the more gives clients added convenience to doing their shopping and banking chores simultaneously.

Sorsogon is the capital province of Bicol, which is located in the Bicol peninsula. The city is considered Luzon's gateway to the Visayas and Mindanao through its roll-on/roll-off ferry terminal facilities located in the municipalities of Matnog, Pilar, and Bulan. A number of businesses in the city relate to agriculture and marine products, gasoline stations, and constructions and hardware.